War History online proudly presents this Guest Piece from Jeremy P. Ämick, who is a military historian and writes on behalf of the Silver Star Families of America.
Surrounded by stacks of papers in his office at The Missourian newspaper in Washington, Mo., William Miller appears to be in his element as a man who has enjoyed sharing stories with the public throughout the years. Yet one interesting vignette that has essentially been unnoticed by those not familiar with Miller's past is the story of his service during the Korean War.
Born in 1929 in Kansas City, Kan., Miller's father was working as a reporter for the Kansas City Star. In 1937, his father relocated the family to Washington, Mo., when he purchased The Missourian newspaper.
"I was in third grade when we moved here," said Miller. "After I graduated from St. Francis Borgia High School in 1947, I enrolled at Benedictine College (Atchison, Kan.) because that is where my father attended many years earlier."
A young Miller went on to finish two years of college at his father's alma mater before making the decision to attend a larger school. He transferred to University of Missouri-Columbia in 1949, graduating two years later with a bachelor's degree in history and a minor in political science.
After college, William Miller explained, he made one of the most profound decisions of his life by enlisting in the armed forces because of a perceived duty to support his country, which, along with the United Nations, had declared war against North Korea the previous year (1950).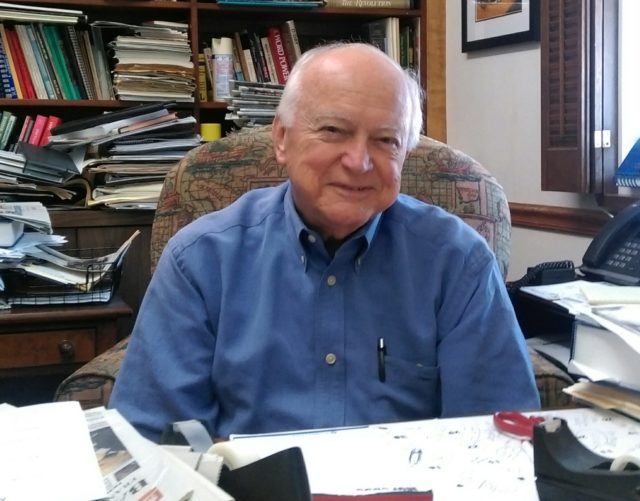 "I enlisted in the Army (in the summer of) 1951for three years when I could have waited and been drafted for two," he laughed. "The first place they sent me was for in-processing at Camp Crowder (Mo.) and then to Camp Chafee, Ark., for basic training."
During his training, he was accepted into Officer Candidate School (OCS). Following 16 weeks of basic training and eight weeks of Leadership School, Miller served as an instructor at Camp Chaffee while waiting for an OCS opening.
When the soldier arrived at Ft. Sill, Okla., in June 1952, he went on to spend the next six months receiving instruction on the finer points of serving as a forward observer and artillery officer.
Graduating from OCS in December 1952, Miller became a second lieutenant and, following a brief period of leave, reported to the replacement depot at Camp Stoneman in California to board a troopship bound for service overseas.
"I spent a couple of months at two camps in Japan and we trained near the foot of Mt. Fuji. While I was there, I volunteered to go to Korea and toward the end of February 1953 and was assigned to B Battery of the 39th Field Artillery and then to E Company, 15th Infantry Regiment, 3rd Division." He continued, "As a forward observer, I spent most of my time in the Chorwan Valley in Korea."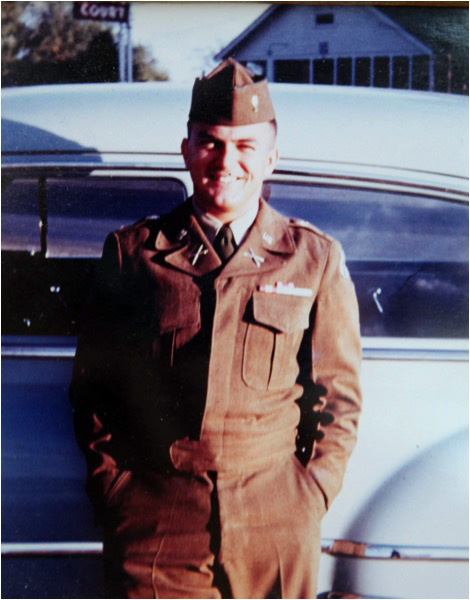 Miller helped direct fire from 105 mm howitzers (and occasionally larger artillery) on enemy targets; some targets he observed while others by infantry patrols. Locations of targets were identified by coordinates, relayed to a fire direction center and then sent to the artillery batteries.
In evenings, forward observers would "zero in" the artillery batteries to prepare for fighting later that night. It was chiefly a "night war," while he was there, said Miller.
"As an officer," Miller said, "I was able to carry my own sidearm so when I was home on leave, I purchased a .38 Special that was on a .45 frame from our police chief." With a grin, he added, "I had trouble getting shells for it over there but I shot mostly rats with it anyway."
Continuing to live in an outdoor environment separated from such amenities as showers and hot meals, Miller and his team of forward observers were moved from one sector shortly before the cease-fire of July 27, 1953, and then sent to a different sector to help repel a deadly Chinese assault on a South Korean division.
"Our big guns were axle to axle," Miller said of their howitzers. "We ended up spending a couple of weeks there but luckily we weren't overrun and the Chinese were turned back."
When the war ended with the cease-fire, Miller remained in country for several weeks until returning to the United States in October 1953. The following month, he became the sports editor for his father's newspaper and, in 1962, married Jackie, with whom he has raised five children.
As the years passed, William Miller became publisher of The Missourian and is now an owner along with three of his children. Having spent many decades in the newspaper business, the veteran noted that such a medium has allowed him to share with the public historical events to help alleviate what he believes is an alarming trend.
"One of my concerns is that our education system is failing our students by not teaching them our nation's history—especially the wars—or stressing to them the importance of keeping up with current events.
"I also think it's very important to share stories from not only the Korean War but any war because many young people really don't appreciate or realize the sacrifices that have been made for them. And because of this," he solemnly concluded, "too many of them take their freedom for granted."