Jeremy P. Ämick writes on behalf of the Silver Star Families of America.
Shortly after graduating from Jefferson City (Mo.) High School in 1939, Robert Mansur spent a year and a half studying at the former Jefferson City Junior College. It was his enrollment at the University of Missouri in 1941, however, that landed him in a program that not only allowed him to complete his degree, but also sent him across the Pacific with the U.S. Navy.
"While I was studying at Columbia, I enlisted in the Navy's V-7 program," said Mansur, 94, Jefferson City. "The program allowed me to complete my college and then attend Navy midshipmen's school upon graduation."
When asked why he volunteered to enlist in the Navy and not another branch of service, Mansur jokingly responded, "I figured it would have the cleanest living and I didn't feel like digging foxholes."
Earning his bachelor's degree in business administration in May 1943, he traveled to the U.S. Naval Reserve Midshipmen's School at Columbia University in New York. It was here, Mansur said, that he underwent several weeks of specialized training to prepare for service as an officer aboard a ship.
"I then received assignment to the USS Boyd—DD 544—in January 1944," said Mansur. "It was a Fletcher-class destroyer that was stationed at Mare Island (Calif.) and was at the tail end of being repaired after it was shelled (by a Japanese shore battery) during a rescue mission near an island in the Pacific."
When reporting to the ship, the young sailor recalls meeting the ship's skipper—Capt. Ulysses S. Grant Sharp—who would later became a four-star admiral and commander in chief of the United States Pacific Command during the Vietnam War.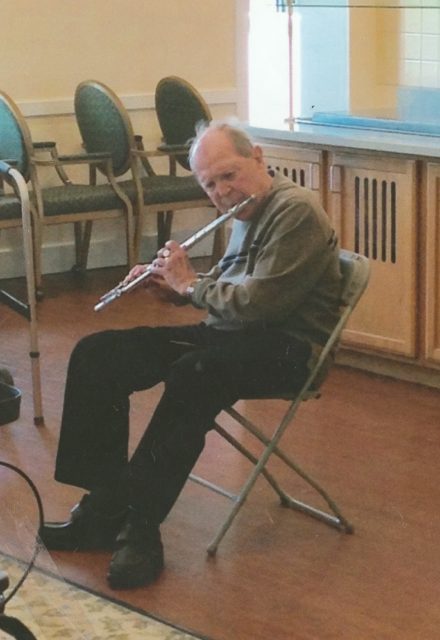 "He was a very competent and hands-on leader," said Mansur.
Soon after his arrival, Mansur was assigned as the torpedo officer and signal officer. He was then sent to San Diego for two weeks of training at the torpedo school where he learned how to track targets and fire the underwater missiles designed to strike submarines.
"The ship had two bays of torpedoes and they were located behind each of the stacks on the ship," he said.
As the veteran explained, repairs were soon completed and a week after returning from his training, Mansur was aboard the Boyd when it sailed for Pearl Harbor to join a task force comprised of several ships bound for operations in the Pacific.
With unvarnished honesty, Mansur admits that the next 2-1/2 years he spent on board the Boyd were relatively lackluster despite the occasional kamikaze attacks with which the crew would have to contend.
"At that time there really wasn't much of a threat from submarines, so as the torpedo officer there really wasn't a lot for me to do," he said.
The ship sailed thousands of miles of ocean and performed operations such as the beach landings during the Battle of Saipan, Battle of the Philippine Sea, invasion of Guam and the bombardment of Iwo Jima.
"Toward the end of the war, we were assigned radar picket duty with two or three other destroyers in the waters between the fleet and Tokyo," said Mansur. (Radar picket lines were a formation of several ships stationed between an enemy location and a fleet of vessels to increase radar detection range and, occasionally, to intercept enemy aircraft.)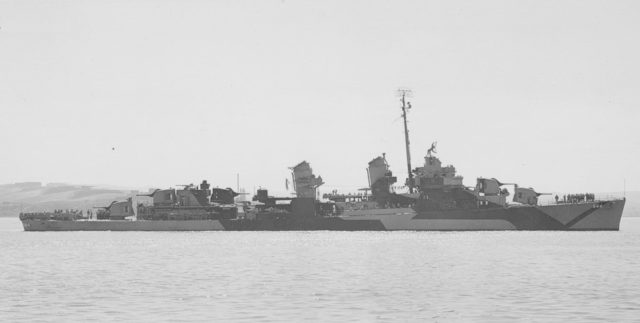 "We were there to intercept kamikaze pilots trying to find the fleet," he said. "On one occasion, they came en masse and while we were battling there was a total eclipse of the moon and everything went dark—we couldn't see them and they couldn't see us." He added, "The skipper said to keep shooting whether or not we could see them."
The veteran notes that although several ships were damaged when struck by kamikaze planes, the USS Boyd was fortunate to avoid any further damage than that sustained earlier in the war.
After the war, the ship was "deactivated" but went on to see service in the Korean War. Mansur remained in the Navy until March 1946 and returned to his hometown of Jefferson City, working several years for Oberman Manufacturing, Farm Bureau Mutual Insurance Company, the Missouri Public Service Commission and as a doorkeeper for the Missouri House of Representatives.
He has also been active with the Jefferson City Symphony Orchestra and, in 1948, joined several local musicians in reorganizing the group following its disbandment after many of its members had been drafted during World War II. For 46 years, Mansur said, he played as first chair flute with the orchestra and also served as president, membership chairman and concert manager for the Community Concert Association.
Robert Mansur maintains that although his military service may have been largely lacking in stimulation, his time with the Navy was punctuated with several moments he found to be both interesting and memorable.
"Much of the time, as I've said, I wasn't too busy because there just wasn't a lot of call to shoot down planes with torpedoes—in fact, the only time I fired a torpedo was during a training exercise," he said.
"But there are many good memories such as the times we would drop anchor and have shore parties at different atolls whenever we weren't involved in an engagement … or the times when they would show a movie on deck."
He lightheartedly added, "The food was excellent, too, but despite everything that happened—whether good or not—it really made me appreciate civilian life and I was ready to get back home."