Bolt action rifles were the mainstays of armies across the globe for nearly over half a century, and today we pick what we believe to be the five best ever fielded. The list factors in effectiveness, fun factor, historical significance, and ease of use.
Mauser derivatives and predecessors to the 98 were excluded from the list, or it would have been 5 Mausers. Derivatives included the Arisaka series, Springfield M1903s, and the P14/M1917
All five of these guns are fantastic, and we recommend you get behind them should the opportunity present itself!
Krag-Jorgensen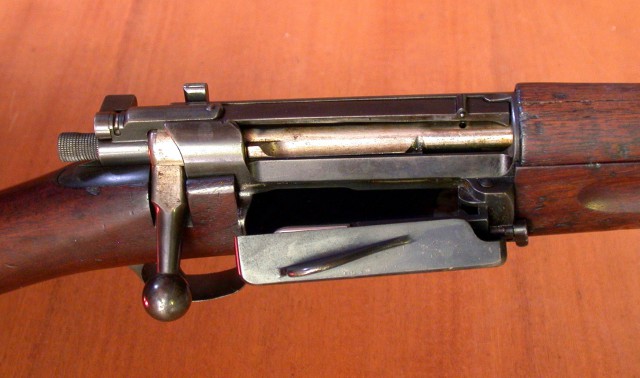 In the late 19ths century, Norwegians Ole Herman Johannes Krag and Erik Jørgensen designed the Krag–Jørgensen, a repeating bolt action rifle.
What mate the Krag–Jørgensen stand out was the magazine, at a time when many other rifles used an integral box magazine that had to be loaded using a charger or stripper clip, the Krag–Jørgensen used a magazine that was  integral with the receiver. To load the rifle, you had to insert the cartridge into the opening on the right-hand side, a spring follower pushed them  up, around, and into the action
This design allowed it to be topped off, without having to open the rifle's bolt.
The Krag–Jørgensen is valued by shooters for its smooth action and is a popular rifle among collectors.
Lee Enfield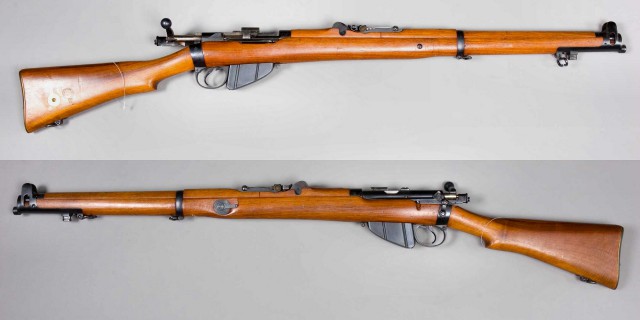 The Lee Enfield is a bolt-action repeating rifle with a ten round box magazine. It was the main rifle of the British and Imperial troops from 1895-1957, though it remained in service until the 1990s. Even now it remains in service in many Commonwealth nations The Bangladesh Police use it, as do the Canadian Rangers. 17 million Lee- Enfields are used throughout the world. The rifle takes its name from its designer, James Lee, and factory in Enfield where it was made.
Karabiner K31

The Karabiner Model 1931, or K31 has been in use with the armed forces in Switzerland from 1933 until 1958. The K331 is a magazine-fed, straight-pull bolt action rifle, chambered for the  7.5×55mm Swiss Gewehrpatrone 1911 which is loaded in using a 6-round removable magazine.
Continues on Page 2