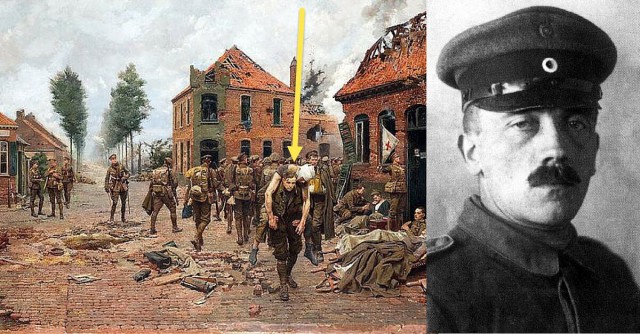 The History of War will always be about that which we know for certain, that which we have reason to believe, and that which will always be lost to myth and the passage of time.
It is certain that men of war take the most inexplicable stories with them when they fall in combat. But from time to time, a story survives and persists that while unproven, would have literally altered the course of mankind were it true.
Thankfully for us today, such a dubious story is intertwined with a historically proven recipient of the Victoria Cross. So let us take a journey into World War I heroism and you can decide where history ends and a drastically different alternative future begins.
The Facts and Nothing but the Facts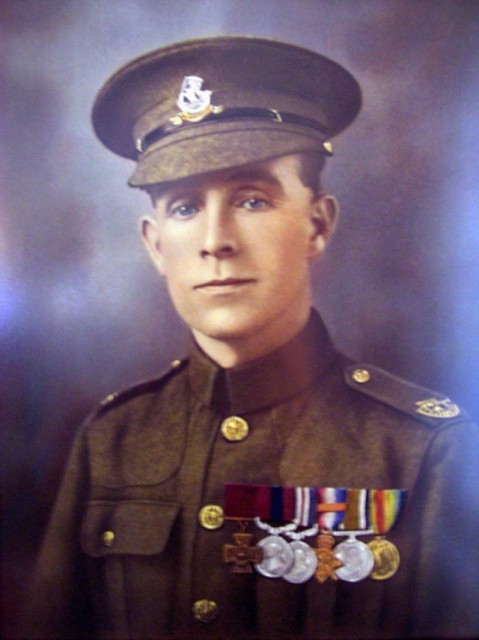 Victoria Cross recipient Henry Tandey is a legitimate hero of war and the most highly decorated British Private of the first World War. Born in 1891 and having spent some time growing up in an orphanage, Tandey would enlist in the Green Howards Regiment of the British Army in 1910.
Before the outbreak of World War I, Tandey would serve in Guernsey and South Africa with the Green Howard's 2nd Battalion. When war broke out in Europe, he would immediately find himself in the action.
He participated in the Battle of Ypres in 1914 and was subsequently wounded at the Battle of the Somme in 1916. After a recovery in the hospital, we was later assigned to 3rd Battalion in May of 1917. He was later wounded yet again during the Battle of Passchendaele in November of that year before returning to duty in January of 1918.
And while he undoubtedly fought honorably during the prior four years, it would seem that 1918 was the year he was marked for exceptional bravery and conspicuous gallantry.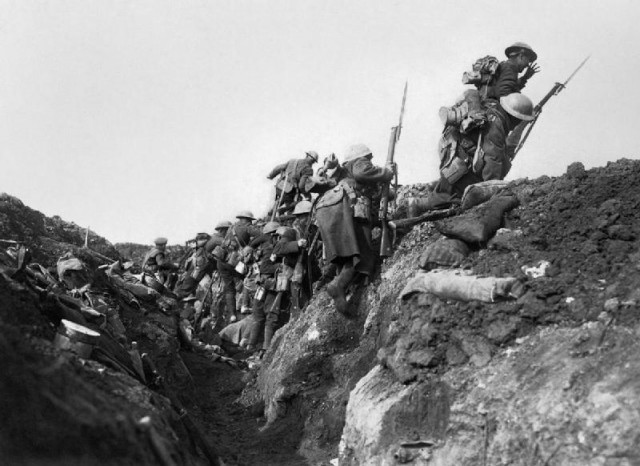 As the war entered its final months in August of 1918, he would see action at the 2nd Battle of Cambrai where he dashed across the dreaded no man's land of World War 1 with two others to bomb a German trench. He came back with 20 German prisoners and was awarded the Distinguished Combat Medal as a result.
Later in September, he participated in an attack at Havrincourt where he would once again brave heavy fire to bomb German trenches and return with more prisoners. For this action, he was awarded the Military Medal.
On September 28th, he was involved in another action at a canal near Marcoing, France when his platoon began to receive heavy machine gun fire. Tandey took a Lewis gun team, crawled forward under the fire and took out the German position.
Once he reached the canal, he helped restore a plank bridge under intense enemy fire. Later that night, when he and his men were surrounded by the enemy, he led a bayonet charge that freed his men and sent the enemy running into the direction of the rest of his company.
For his actions that day, he was awarded the Victoria Cross and became Britain's most decorated Private of World War 1. And were the story to stop there, it would be enough to own its place in the halls of history.
A Wounded Hitler Walked in Front of Him
It is a documented fact that Adolf Hitler fought in World War 1 and was wounded on a couple of occasions. With such a controversial and powerful figure who undoubtedly attempted to write his own narrative of his war experience, separating fact from fiction can be more difficult than it would seem.
But out of this historical chaos comes the inexplicable story that would have Adolf Hitler and Henry Tandey cross paths. But more than cross paths, it would indicate that a wounded Hitler wandered in front of Tandey's sights only for Tandey to spare the most evil man of the 20th century.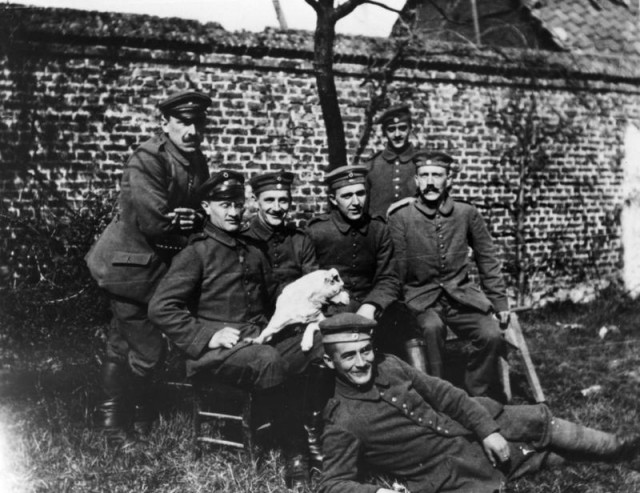 As the story goes, in late 1918, after being wounded in battle, a young Hitler stumbled across the battlefield only to see a British soldier with every opportunity to kill him. With the British soldier recognizing that the wounded man didn't even raise his rifle, he let him pass. The wounded Hitler waved at the British soldier and what seemed like a random act of compassion in the midst of a brutal war would be lost to history as one of the common untold stories.
As newspapers reported the historic exploits of Henry Tandey, it is reported that Adolf Hitler recognized him as the man who spared him on the battlefield on that fateful day. Many years later as Hitler would rise to power in Germany, he came in possession of a painting that was reportedly of a Tandey carrying a wounded comrade.
When Neville Chamberlain visited Hitler in 1937 for the negotiations that led to the Munich Pact, he noticed the painting where Hitler mused that it was the man who had spared him so long ago. He asked that Chamberlain pay his regards to Tandey and in an instant, a British Victoria Cross recipient would be forever tied to Hitler.
Myth and Fact
Further analysis of the report would prove the account unlikely. However, the story simply will not go away and as the passage of time moves on it carries with it a more cemented place in history. We know that Hitler served in World War 1 and was wounded on multiple occasions, the last of which was a gas attack.
The young Hitler was reportedly in a hospital recovering from his wounds when he was informed of the armistice and Germany's surrender.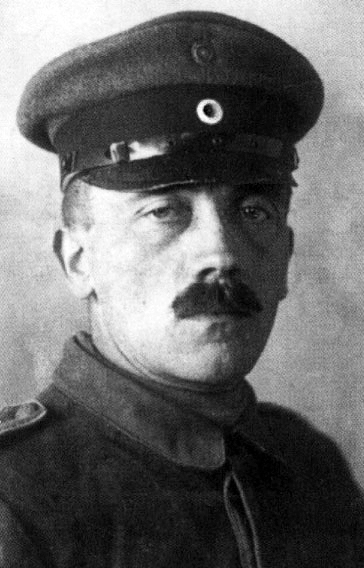 What is beyond a shadow of a doubt is that some British men had the opportunity to kill Hitler in World War 1 and for whatever reason, he survived. It may very well be that Hitler in his arrogance attempted to tie himself to one of Britain's war heroes from the war by referencing Tandey.
Hitler would survive the Great War and then in a few short decades go on to set the entire world in flames. But for a well-placed shot or the random luck of an indiscriminate artillery shell, the future could have been much different.
So why is it so hard to believe that the man who spared Hitler was a British War hero? Fact, fiction, and myth. Perhaps the world will never fully know one of the great stories lost to the passage of time.