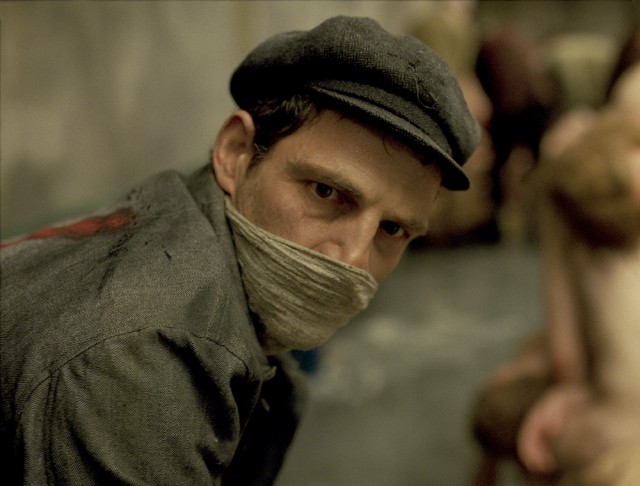 It is early October, 1944. Saul Ausländer (Géza Röhrig), a Hungarian-Jewish prisoner in Auschwitz works as a Sonderkommando member, burning the dead.
One day he finds the body of a boy he takes for his son. He tries to salvage the body from the flames, and find a rabbi to arrange a clandestine burial. Meanwhile other members of the Sonderkommando learn about their impending extermination, rise up and destroy the crematorium.
Saul keeps focused on his own plan to pay the last honours to a son he never could take care of before.
Upon its release at the 2015 Cannes Film Festival, the film was met with wide critical acclaim. In his review for The Guardian, Peter Bradshaw rated the film five out of five stars, calling it an "astonishing debut film" and "a horror movie of extraordinary focus and courage". He ended his review writing: "Nemes's film has found a way to create a fictional drama with a gaunt, fierce kind of courage – the kind of courage, perhaps, that it takes to watch it."
Warning viewers discretion is advised!