Russia's Spetsnaz forces were shaped by the Cold War to be stealthy, efficient and, above all, lethal. Geared toward "political warfare," the group has been involved in nearly every modern conflict. It's even believed they were behind several assassinations of Ukrainian political leaders during the War in Donbas.
Origins of the Spetsnaz
The Spetsnaz are an light infantry force akin to the US 75th Ranger Regiment (Army Rangers) or the British 16th Air Assault Brigade Combat Team – essentially, shock troops. Their missions range from reconnaissance and behind-the-lines sabotage to guerrilla training and providing support to allied regimes, to quell potential uprisings.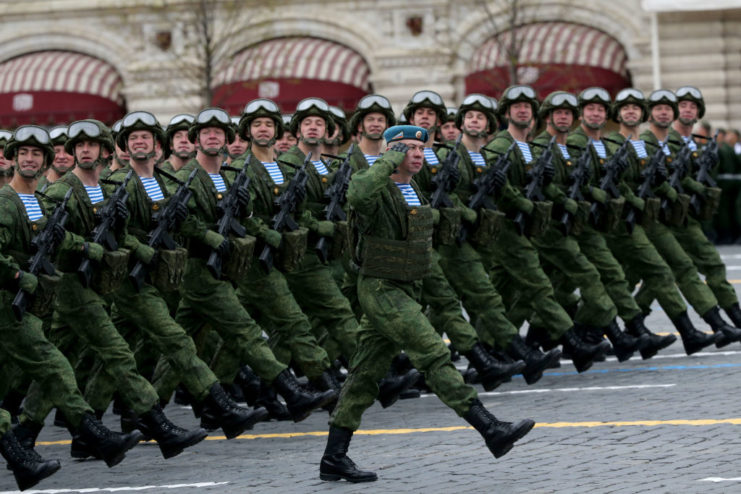 Before Joseph Stalin had him executed in 1938 during the Great Purge, Russian military theorist Mikhail Svechnikov proposed the creation of a small, well-trained military unit that could work behind the scenes to obstruct enemy operations. This idea was adopted by military officer Ilya Starinov, who became known as the "grandfather of the Spetsnaz."
Despite being seen as a single part of the Russian military, the Spetsnaz include any special operations unit. However, the most well-known unit is the Main Intelligence Directorate (GRU). As their name suggests, the GRU report directly to the Chief of the General Staff.
As one of the most elite sectors of the Russian military, the Spetsnaz are a reflection of the Russian worldview that the country is under constant threat of invasion or political upheaval – particularly from its primary targets: NATO countries.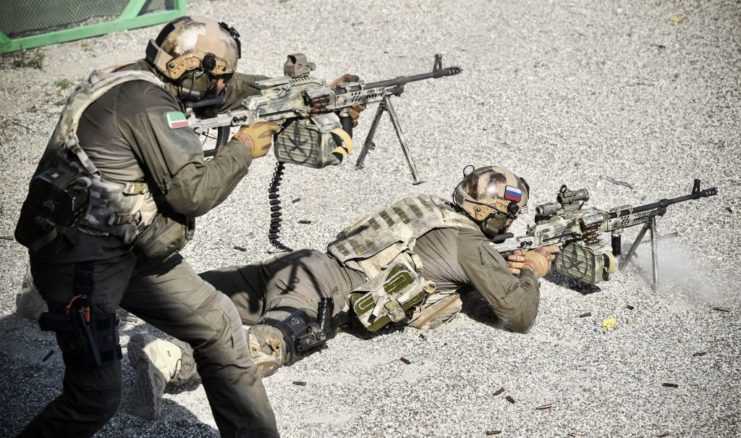 Using Spetsnaz operatives, Russia's finding new ways to project widespread power and dominance. Beginning in the Cold War, Spetsnaz units were used as strategic assets that could remain undetected within NATO countries to target key resources, such as nuclear weapons.
Their specialized training and prowess over land, air and sea have lead to heavy involvement in such conflicts as the War in Afghanistan, both Chechen Wars and smaller conflicts in Georgia, Crimea, Syria and Ukraine, among others. As of 2020, there are as many as 17,000 Spetsnaz in the Russian military.
The Spetsnaz worked alongside US Special Forces in Kosovo
In his book, One Green Beret: Bosnia, Kosovo, Iraq, and beyond: 15 Extraordinary years in the life – 1996-2011, former US Army Special Forces officer Mark Giaconia described his time spent working with Russian Spetsnaz operatives along the northern border of Kosovo.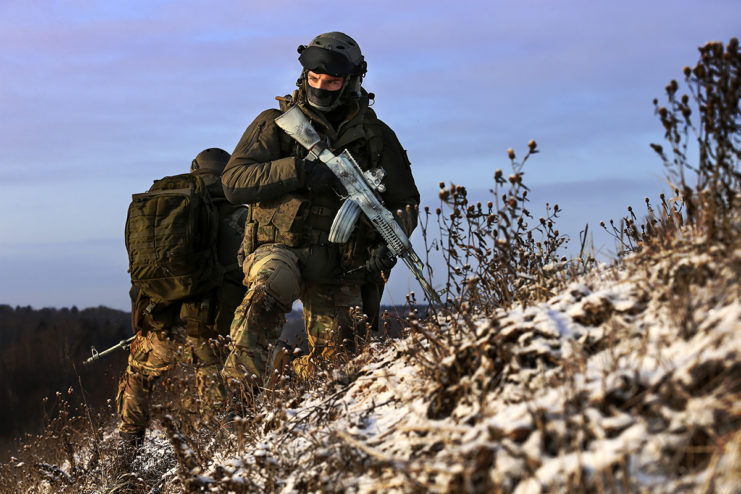 Working together to capture an Albanian rebel base that has resulted in the death of a Russian soldier, the joint team found and successfully secured the base, thanks to the capture of a rebel fighter who was on patrol. According to Giaconia, the Spetsnaz were incredibly disciplined, well-trained and in great shape.
Based on the training each Spetsnaz member goes through, Giaconia's observations make sense. Potential Special Forces soldiers undergo assault training using live rounds, martial arts instruction and training with live-bladed weapons, which usually leads to minor stab wounds while they're learning.
The "tip" of Russia's spear
Spetsnaz also learn how to blend in when undercover. Officers are trained to speak foreign languages and understand local cultures, and are taught silent kill techniques, parachuting and intensive survival training in harsh environments and when in confinement.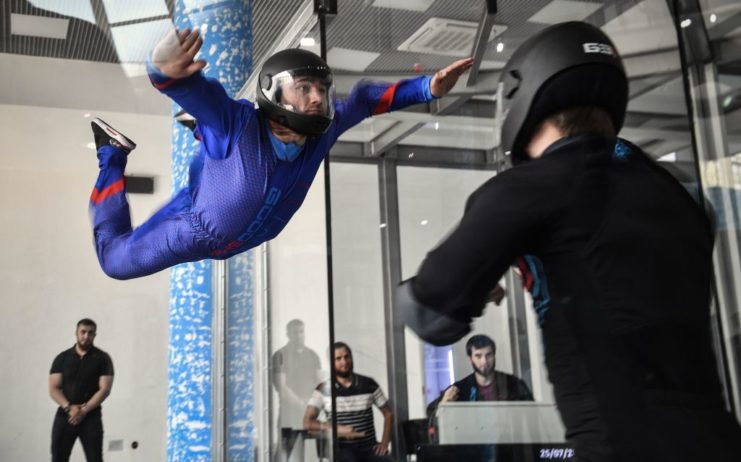 Not only does their rigorous training equip the Spetsnaz for anything, it also serves as a tactic to show Russian military prowess. In 2017, the country released a video of Spetsnaz officers simulating a drilling rig rescue in the Crimea region, in response to "current challenges and threats, first from Ukraine, including sabotage activities and terrorist attacks in Crimea."
The video depicted combat swimmers, paratroopers, top-of-the-line armored vehicles, drones and reconnaissance equipment – it's no wonder the Spetsnaz are often referred to as the "tip" of Russia's spear.
Spetsnaz as political warriors
One of the most interesting aspects of the Spetsnaz is their close connection to Russia's political agenda. As highly trained undercover operatives, they have been accused of being behind several assassinations of local militia commanders during the War in Donbas. However, the Kremlin officially blamed these deaths on Ukraine.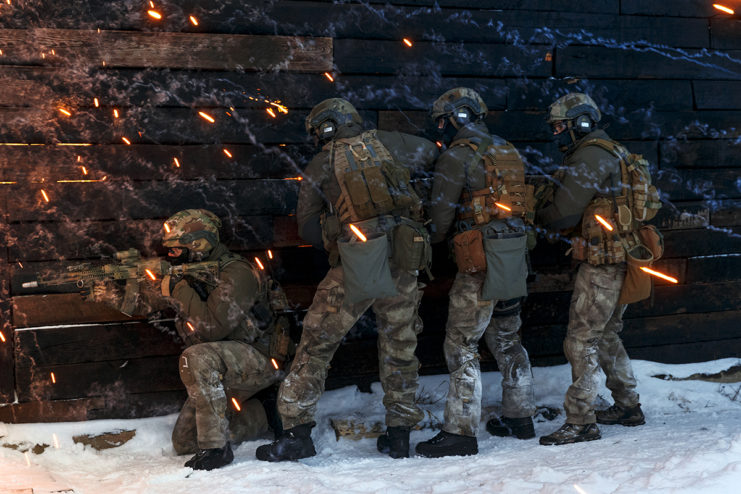 Other Spetsnaz units are used to monitor various NATO initiatives. Since the Cold War, Russian Special Forces have trained against NATO's Sound Surveillance System, which is made up of listening stations in the waters between Greenland and the United Kingdom.
There is also an ongoing Russian presence throughout northern Europe. According to the George C. Marshall European Center for Security Studies, there is evidence that Spetsnaz forces have occasionally infiltrated the Svalbard archipelago, in Norway. Information from the Jamestown Foundation, a global research and affairs organization, adds that soldiers dressed as civilians were spotted on the area's main island.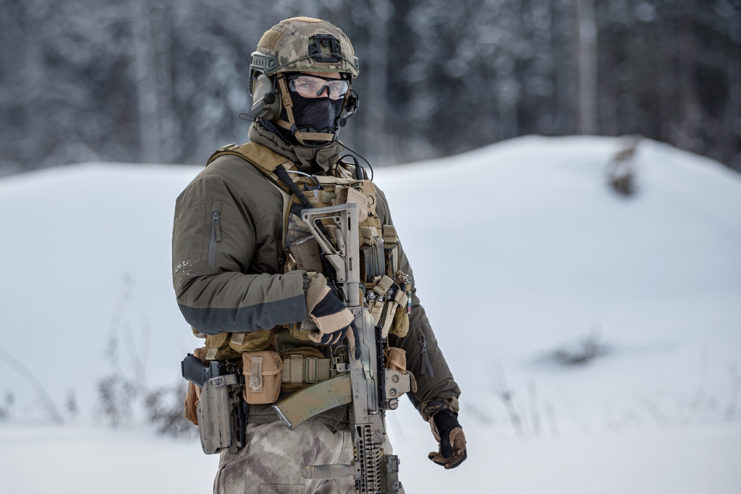 The Spetsnaz's role in political warfare is spread throughout the globe through different measures. Evidence suggests they've been involved in the ongoing conflict in Syria, with roughly 250 men deployed. In 2014, they carried out Russia's plan to annex Crimea, and, in 2019, Spetsnez officers arrived in Venezuela to train the country's forces.
The challenge of Ukraine
Today, Spetsnaz units are also fighting in Ukraine. Some believe the Special Forces teams could be infiltrating the targets of long-range missiles, to help guide munitions, while others feel they're leading a series of ambushes to achieve "tactical-level goals" that have allowed the Russians to gain more ground.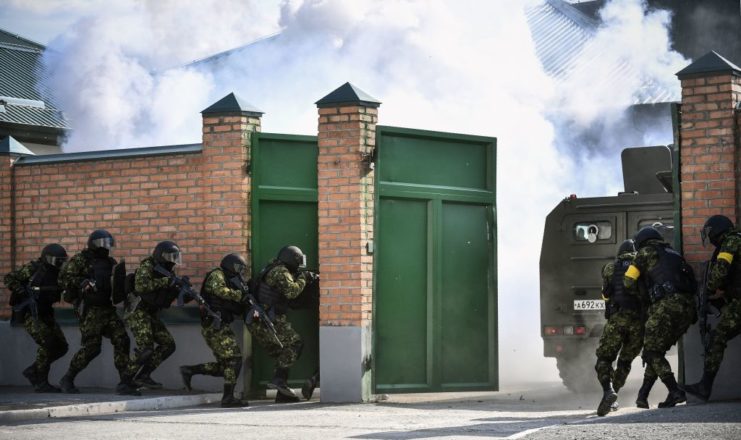 More from us: The Contentious History of Russia-Ukraine Relations
The Spetsnaz have a fascinating history and an unparalleled reputation for being the deadliest Special Forces operatives in the Russian military. However, new challenges during the war on Ukraine have also highlighted their weaknesses. They lost control of Irpin, located several miles outside of Kyiv, while the essential city of Mariupol – where Russia concentrated many of its best forces – has seen dozens of Spetsnaz operatives killed by the Ukrainian military.