Though, among the most recent wars that captured the world's attention, the Vietnam War is a remnant of history today – an era 50 years past, it's horrific and stunning events stored within the reaches of textbooks, historical texts, and news canons.
Those who experienced the Vietnam War firsthand, however, do not feel the war's distance so greatly; in fact, for those who watched its events unfold on televisions daily and nightly in the 1960s, it is a war that has yet to fade from memory.
Despite all that took place during those tumultuous years of weaponry, combat and destruction, life has moved on – perhaps for none more so than the former Prime Minister and Vice President of South Vietnam himself, Nguyen Cao Ky.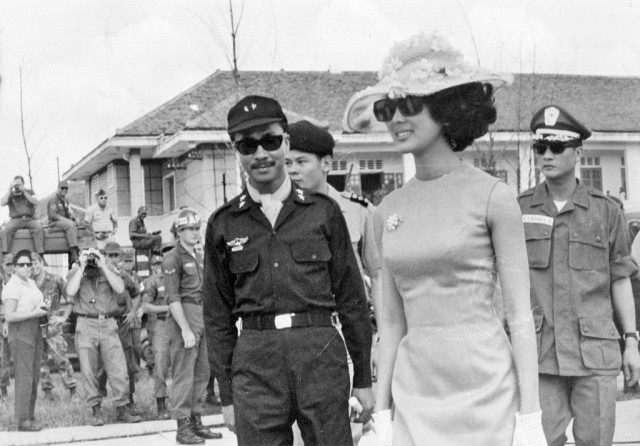 All who recall the Vietnam War remember his name, the name of the Air Force chief who rose quickly from a member of the nation's military to hold incredible seats of power within South Vietnam. Nguyen Cao Ky led his nation during its most fragmented years and was a man responsible for many of its upheavals and rivalries.
Throughout his lifetime, and his years living in Vietnam, Ky quickly rose through the governmental ranks, forming impactful and important relationships with fellow South Vietnamese leaders and U.S. military officials.
A born native of North Vietnam, Nguyen Cao Ky first entered the political scene when he joined the Vietnamese National Army while the nation was under French control and known as the State of Vietnam. His military career began when Ky earned the position of an infantry officer. Shortly after joining, Ky was sent to undergo training as a pilot. For six months during that training period, Ky visited the United States and studied at the U.S. Air Command and Staff College in Alabama.
In the midst of his early career, France left Vietnam, leaving the country to fend for itself rather than as a territory of another nation. At this point, Ky seized the opportunity and quickly rose to the position of air marshal, the Vietnam Air Force leader under the regime of Dương Văn Minh.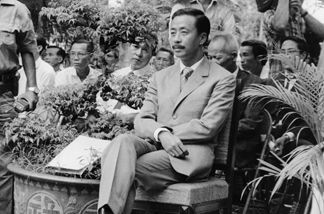 Although his first contact with U.S. forces occurred in the 1950s, Ky continued his relationship with these government officials. He was in touch with U.S. covert operations as early as 1961. While working within the Vietnam Air Force, Ky began recruiting pilots for a CIA-operated mission to overthrow the current Vietnamese leader.
Nguyen Cao Ky participated in yet another coup in December of 1964, as part of the Young Turks group that organized to force the retirement of all "old" and "out of touch" leaders within the Vietnamese military – leaders such as General Nguyen Van Thieu and Admiral Chung Yan Cang. The effort was effective, and Ky worked to arrest countless members of the military administration. Throughout this effort, Ky maintained relations with the U.S., a nation that was growing increasingly intent on replacing Vietnam's leadership.
By the fall of 1963, Ky was set to enter the political realm publicly – and he did so quite dramatically, as part of a governmental coup. By January 1964, Ky was a leading member of the South Vietnam junta, having successfully overthrown the nation's leadership.
In 1965, thanks to all of his effort in working to prevent Communist governing forces from entering South Vietnam, Ky was appointed the prime minister. He became the strong hand that led the divided nation's government, with President Nguyen Van Thieu acting as nothing more than a figurehead.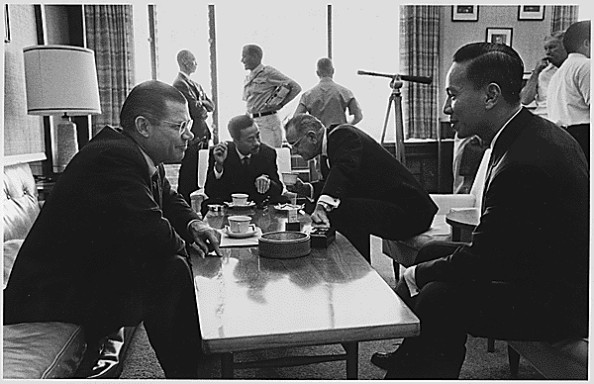 While Thieu reigned as the president of South Vietnam, Ky moved into an, even more, important and influential position as vice president. However, Thieu worried about the onset of yet another Vietnamese coup and prevented Ky from controlling any military force.
After just a few years, in the 1971 election, Ky attempted to run for president and take Thieu's position from him justly; however, Ky recognized that the election would most certainly be rigged in Thieu's favor, and decided to withdraw. When Saigon fell four years later, Ky knew that his time in Vietnam would not last, and he fled his home country. That day, he boarded the USS Blue Ridge and went on to live a life of exile in the United States.
Once ashore in California, Ky moved to Westminster near Orange County, where he lived quietly but not out of sight of the public eye. During his years in California, Ky wrote two autobiographies and lived a relatively uneventful life.
Perhaps most surprising, though, was Ky's career as the owner of a liquor store in Orange County, California. In the later years of his life, the former Vietnam governmental leader ran the store with his wife in Huntington Beach, working to make ends meet.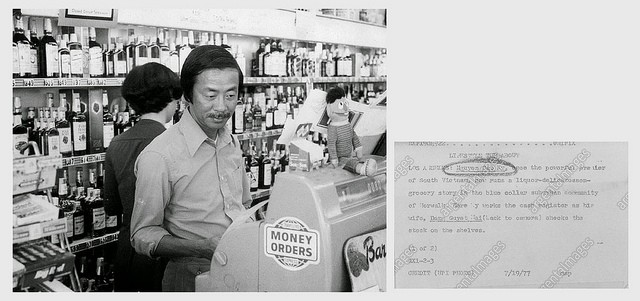 Although his years as a liquor store owner seem quite crazy and surprising in nature for the former leader of a revolutionary nation, Ky enjoyed peace and freedom in the U.S. as he built up the Vietnamese population and neighborhoods in Los Angeles. He worked to make a new home for the many South Vietnamese like himself and made an entirely different political name for himself on American shores. However, he couldn't exactly resist the pull of his home nation, the site in which he grew up and rose to political and military prominence.
In 2004, Ky made a new name for himself in both the U.S. and Vietnam when he became the very first South Vietnamese governmental leader to return to Vietnam post-unification and post-war. Though Ky spent his years living outside of Vietnam actively speaking out against the Communist government in place, and though anticommunists in the Vietnamese American community Ky helped to build spurned his actions, Ky returned home. He claimed that he needed to return in a reparative effort, as the Vietnam War was "brothers killing each other under the arrangements by foreign countries."
Even half a decade after the Vietnam War, Ky felt that the country could repair itself and achieve a more positive standing in the international community. He felt that it was his duty as a former leader and child of the nation to restore Vietnam's position in the world, which he was one who could help to rebuild the country and facilitate its harmony yet again even in the face of many who refused to forget the war.
Ky made numerous trips back to Vietnam and ultimately moved back there in an effort to increase the investment of foreign business leaders. So, although his history with his home country is spotty, challenged, and complex in so many ways, Nguyen Cao Ky did live a brief life as a liquor store owner – but he is still remembered for his work bringing Vietnam to harmony.