As a young man growing up in Tipton, Mo., James Franklin Lang had a fascination with the skies — an interest that later led to his enlistment in the Air Force and eventual service during the Vietnam War. The conflict may have unexpectedly cost the young aviator his life; however, memories of his infectious personality and positivity still resound with his siblings.
"He was smart and loved the stars and the sky," recalled Paulette Fischer, the late veteran's younger sister. "He could point out all of the constellations. He was also very funny and passionate about everything he did."
Born November 22nd, 1941, Lang was the fourth of nine children. Following his graduation from Tipton High School in 1959, he spent a year attending college at the University of San Diego before transferring to the University of Missouri-Columbia.
While in college at Columbia, Lang began his journey toward an Air Force career while participating in the Reserve Officer Training Program (ROTC), eventually receiving a promotion "to cadet first lieutenant and assigned to the post of Squadron Administrative Officer," as noted in the February 14th, 1962 edition of the Jefferson City Post-Tribune.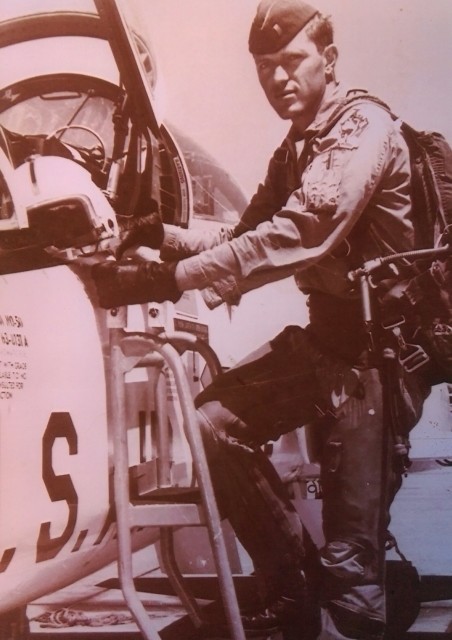 "He took pilot lessons while he was in ROTC and already had his pilot's license by the time he was commissioned," said Gene, one of Lang's younger brothers.
Upon graduation in 1963, Lang received his commission as a second lieutenant and traveled to Vance Air Force Base in Enid, Okla., where he completed his flight training and went on to earn his "wings" as an Air Force pilot the following year.
"Jim went to an Air Force base in Florida and flew fighter jets for awhile," said Gene. "He then transferred to Biggs Air Force Base (now Biggs Army Air Field located on Ft. Bliss in El Paso)."
As his brother explained, while stationed in Texas, Lang met and married Alice Cordero on January 6th, 1966 and the couple soon welcomed into the world their only child, Gregory.
"After his assignment in Texas, Jim was sent to Wurtsmith Air Force Base in Michigan," said his brother. "There he was flying B-52s when he got orders for Vietnam."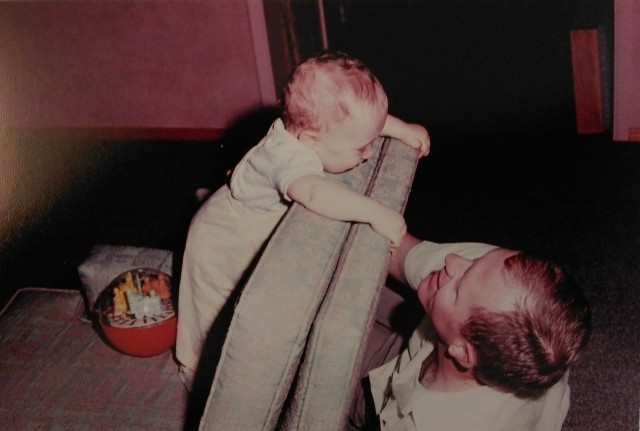 Beginning his overseas combat tour on February 5, 1968, Lang was stationed at Da Nang Air Base with the 20th Tactical Air Support Squadron, flying solo observation and reconnaissance missions in the cockpit of a Cessna O-2A Skymaster—a small, twin-engine aircraft designed to allow for clear ground observation.
But on April 28, 1968, less than three months into his foreign service, Lang was killed in action when his unarmed aircraft was struck by enemy ground fire during a night mission, crashing in the Thua Thien Province of South Vietnam. The May 1, 1968 edition of Sedalia Democrat notes that Lang was initially "reported missing in action."
"I was 16 at the time and it was a school day when they came and got us out of class and sent us home," said Paulette. "It seems that everybody in town was at our house—every minister and pastor, too—when they told us he was missing." She added, "I had the silly optimism from the time they told us he'd been shot down to the time his body was found that he was somehow still alive."
In the book "Leave No Man Behind: The Saga of Combat Search and Rescue," the authors describe a mission into the A Shau Valley in early May 1968 to "investigate a recently detected crash site," which was confirmed to be Capt. Lang. However, they were unable to recover the body until a month later.
"I remember it was on a Saturday when a blue Air Force car pulled up in front of our house with two men in uniform and a priest inside," said Paulette. "They asked if my parents were home and I told them that dad was at work and mom was at church." Somberly, she added, "That's when my optimism was over."
A memorial mass was held for the fallen airman on June 22, 1968 at St. Andrews Catholic Church in Tipton, after which Lang's family traveled to El Paso for burial of Lang's remains at Ft. Bliss National Cemetery .
In the years since Lang's passing, his wife has remained living in Texas. Her son, who now has two sons of his own, has spent many years as a schoolteacher and administrator in Texas.
In 1988, twenty years after his crash, the Veterans of Foreign Wars memorialized the fallen Air Force veteran by naming their post in Tipton in honor of the community's native son—the Capt. James F. Lang Post 5085. (The VFW post has since disbanded.)
Recently, the Lang family received a letter from an Air Force veteran from Florida who operated radios used to communicate with reconnaissance pilots during the Vietnam War. As noted in the letter, on the day Lang went missing, the radio operator "tried all day to contact (Lang) with no reply." It was not until years later, on Memorial Day of 2015, that the veteran found information regarding Lang's death through a Vietnam memorial website.
For his siblings, preservation of Lang's history of military service and legacy of giving to others has been the paramount motive behind sharing his story throughout the years following his passing.
"Telling his story keeps him alive … it preserves his memory and the history of all he was able to accomplish in such a short life," said his sister, Paulette.
With a momentary hesitation, his brother Gene concluded, "Talking about him makes me think about what he did with his life. He shared with so many people; he was thoughtful, helpful and truly happy; he brightened the lives of so many people and hopefully they have gone on to share his light with others."
Jeremy P. Ämick writes on behalf of the Silver Star Families of America.