I am a big fan of the illustrated books from Zenith Press. The company places a heavy emphasis on modern American history and presents it in an entertaining and dynamic style. This time, we have two books looking at the development of aviation.
Milestones of Flight is produced in partnership with the Smithsonian's National Air and Space Museum in Washington DC and concentrates on specific aircraft in the museum's huge collection. Aside from fixed wing planes, the authors also consider a helicopter, a glider, and a record-breaking balloon flight. The book isn't solely devoted to military aviation but it's still of great interest to military gear enthusiasts!
The editors have taken up the challenge with intelligence and I quickly decided not to argue with their selections. Military aircraft include the Caudron G4, Douglas Dauntless and the P51 Mustang. We also see the Messerschmitt Me262, the F86 Sabre and the SR71 Blackbird among others.
This is a very interesting book. The aircraft under consideration are presented in twenty-six chapters and the writers take the time to look at developments with rival designs elsewhere to get their subjects into context. The photography is first class and the use of archive complies with all the typical touches we have come to expect from the art department at Zenith Press. Treat it as an informative and learned example of presenting aviation history with style and conviction. It looks great and the text will have you nodding quietly in agreement over your cereal. I like this book.
Altogether good addition to any collection is Steve Pace's impressive Big Book of X-Bombers and X-Fighters. The title reminds me of the sort of books we used to see when I was much younger and I do like the nod to retro. Should you want to see the immense power of the US aircraft industry in a book, look no further. The range of aircraft is beyond stupendous. Mr. Pace has delved into an array of sometimes amazing and often scary prototypes and we learn about what happened to them and look at what made them go. I find the post war test pilot scene quite fascinating. My interest was piqued reading Tom Woolf's The Right Stuff and the movie of the same name was equally compelling. The 'pushing the outside of the envelope' thing really does hold true. These men were often flying machines at the very limit of known technology and a lot of them paid a high price for it.
The book includes many aircraft that made it into service and, obviously, quite a lot more that didn't. It is presented in a straightforward style and the author's neat pen pictures of each aircraft really work well. This is a top class reference work put together to look great while also doing a really important job. I am no great expert but it appears to be meticulous study and a 'go to' book for anyone interested in or researching the field of experimental military aircraft. If this is your territory I suggest that you need to get yourself a copy!
Reviewed by Mark Barnes for War History Online
MILESTONES OF FLIGHT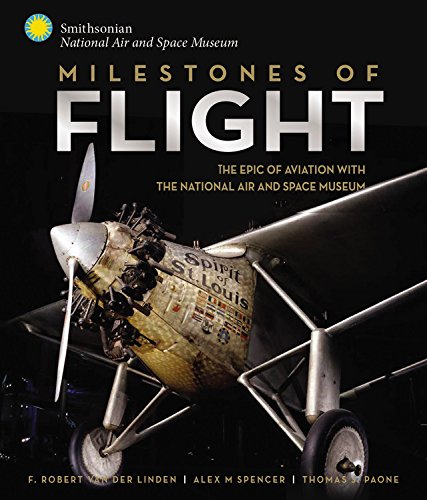 The Epic of Aviation With the National Air and Space Museum
By F Robert Van Der Linden, Alex M Spencer and Thomas J Paone
Zenith Press
ISBN: 978 0 7603 5027 0
THE BIG BOOK OF X-BOMBERS AND X-FIGHTERS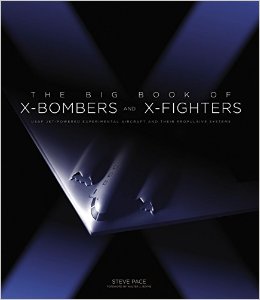 USAF Jet Powered Experimental Aircraft and Their Propulsive Systems
By Steve Pace
ISBN: 978 0 7603 4950 2