On November 2, 2022, Netflix released the three-part docuseries, Killer Sally. The latest in a string of true crime documentaries to hit the popular streaming service as of late, it discusses the murder of bodybuilder and US Marine Corps veteran Roy McNeil by his wife, Sally. Was his killing an act of self-defense or a pre-meditated incident?
Sally McNeil had a tumultuous upbringing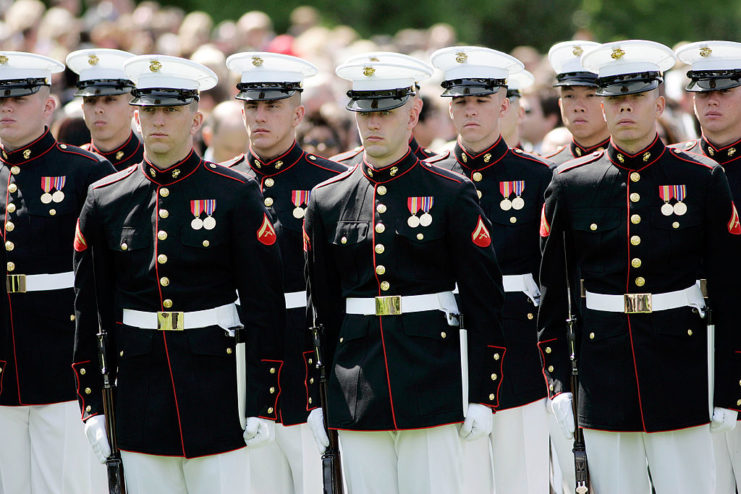 Sally McNeil, née Dempsey, was born in 1960 in Allentown, Pennsylvania. Growing up, she was raised in a violent household, which later impacted her beliefs regarding how a typical home was run. This became evident during her relationship with her second husband, Ray McNeil.
In high school, McNeil was a talented athlete, honing her running, diving and swimming skills. She hoped to transfer her prowess into a career as a gym teacher, attending Stroudsburg State College, today called East Stroudsburg University of Pennsylvania. However, she ran out of funds just one semester shy of graduating and dropped out.
Sally and Roy McNeil met while in the US Marine Corps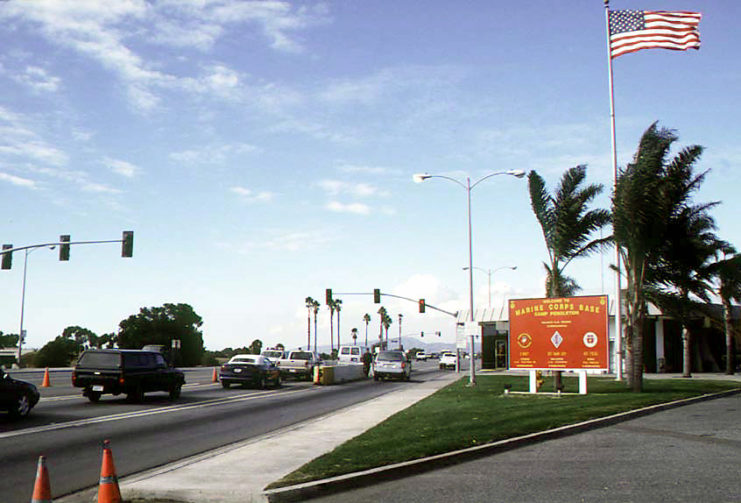 After leaving school, Sally McNeil decided to follow in the footsteps of her uncle and brother by enlisting in the US Marine Corps. Reaching the rank of sergeant during her service, she was stationed in Okinawa and at Marine Corps Base Camp Pendleton, California.
Around this time, McNeil began pursuing a new hobby: bodybuilding. She twice won the US Armed Services Physique Championship, and eventually met Ray McNeil, a fellow bodybuilder who was four years her junior. The pair wed in 1987, just two months after meeting, and began entering more competitions, each placing relatively well in the standings.
Unfortunately, issues quickly arose in the pair's relationship. Both were taking steroids to help improve their physiques and performance, and the drugs impacted their mental states. Abuse became commonplace in the couple's household, with Ray physically hurting his wife and her two children from a previous marriage.
In 1990, following a demotion for poor performance, McNeil, at this point a mess cook, left the Marines. Ray exited the service the following year. She then pursued a "muscle worship" career under the moniker "Killer Sally," which she claims could net her $300 an hour.
Shooting death of Ray McNeil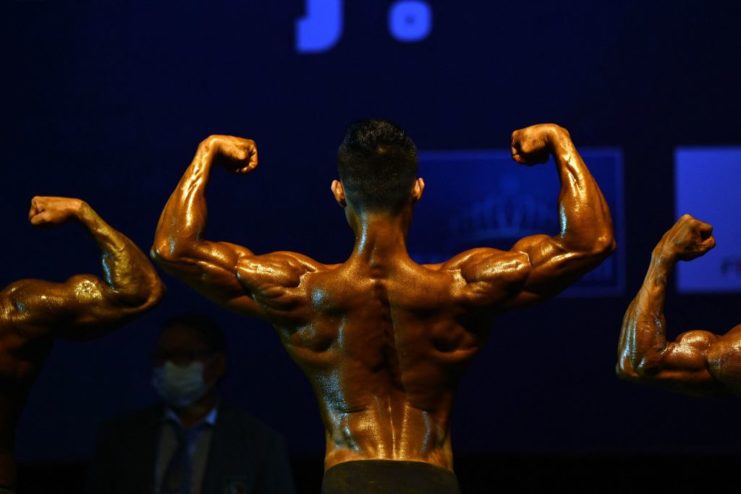 Despite Sally McNeil initially believing she'd found the perfect stepfather for her children, she quickly learned Ray was less than the perfect match. Along with the abuse he inflicted, he was also unfaithful and used the money McNeil earned from her "Killer Sally" gig to fund his steroid use.
On February 14, 1995, Ray claimed he was going to the local Price Club wholesale store to pick up chicken for that night's dinner. However, he returned hours later, leading McNeil to believe he'd been with another woman.
An argument broke out between the couple, with McNeil claiming Ray had slapped her before pushing her down on the floor and choking her. After breaking free, she'd ran to the shotgun they kept in the house and shot him, the bullet striking her husband in the abdomen. McNeil then said he tried to come toward her, leading her to shoot him a second time, the round hitting him in the jaw.
McNeil immediately called 911. Ray was transported to Scripps Memorial Hospital in La Jolla, California, where he was pronounced dead. An examination of his body showed the first shot had passed through three ribs and tore a hole in his diaphragm. It had also damaged his adrenal gland, abdominal aorta, pancreas and one of his kidneys. The second bullet had caused severe jaw damage.
McNeil was subsequently brought to the local police station, where she told interrogators, "I wanted to get out of the house, and he wouldn't let me out of the house. So then I ran back to the bedroom, and I got my shotgun." She continued, saying, "I didn't want it to be that way. I just wanted to stop him hitting me."
Self-defense or pre-meditated murder?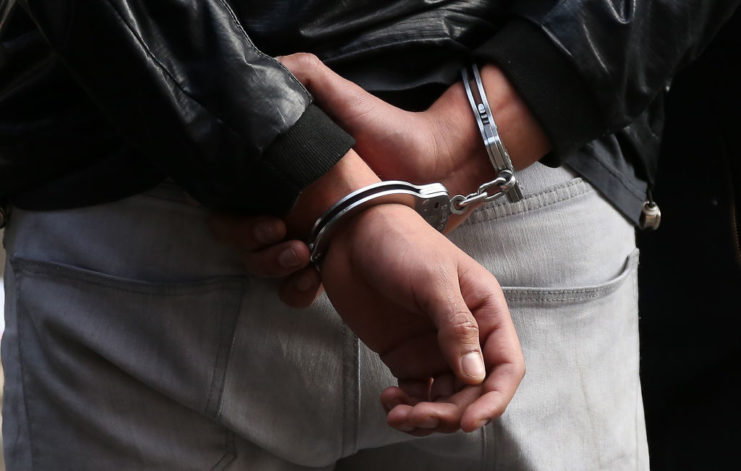 After three-to-six hours of interrogation, Sally McNeil was arrested and charged with the first-degree murder of her husband. The case quickly became front-page news, with media outlets providing extensive coverage of the case, which had been dubbed the "roid rage killing," as both parties had been found to have steroids in their systems.
During the trial, prosecutor Dan Goldstein used McNeil's muscular frame against her, calling her a violent woman who'd killed her husband in a plot to collect his life insurance. He argued that the murder couldn't have been in self-defense, as she'd shot Ray twice; the act of reloading the shotgun was, to the prosecution, an act of pre-meditation.
The defense framed McNeil as a victim of continued abuse, with an expert testifying that she suffered from Battered Wife Syndrome (BWS). He told the jury that this mental state had led her to shoot Ray, as she'd genuinely thought she was in imminent danger.
The jury found McNeil guilty of second-degree murder and she was sentenced to 19 years-to-life in prison. She appealed the conviction, succeeding in 2003 when the US 9th Circuit Court of Appeals granted her request on the grounds of habeas corpus. This decision was then appealed by the State to the US Supreme Court, which remanded it back to the 9th Circuit. McNeil's original conviction was subsequently reinstated.
Release of Netflix's three-part docuseries, Killer Sally
In November 2022, Netflix released a three-part docuseries about the murder, titled Killer Sally. Directed by Academy Award nominee Nanette Burstein, it features interviews with those directly involved in the case, including McNeil, her children, the prosecutor and those who personally knew the couple.
Throughout, McNeil speaks candidly about her relationship with Ray, detailing some of the abuse she suffered at his hands, including repeated incidents of choking and beating. She also discusses her own indiscretions, detailing the times she was arrested while under the influence of steroids.
She also details the mental abuse she suffered, saying, "He said that I was inferior and he was the superior bodybuilder and everything should go towards him. From the start, I wasn't good enough. I was never good enough. Ray felt as though he was the most important person in the family. He was trying to get me to give up my dream so I could support him."
Sally McNeil's life following her release from prison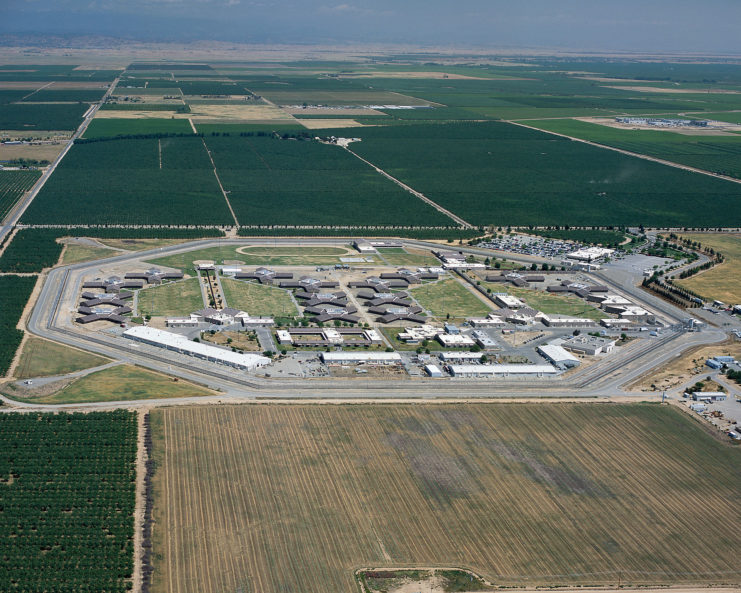 More from us: The Best Movie Battle Scenes to Ever Come Out of Hollywood
Sally McNeil served out her sentence at the Central California Women's Facility in Chowchilla, California and was granted parol on March 29, 2020. She is currently in her 60s and lives in northern California.
Following McNeil's conviction, her children, John and Shantina, were sent to live in a care home, before residing with their maternal grandparents. Both later enlisted in the US military and have become parents themselves. While John initially chose not to speak with his mother, he's since made an effort to reconnect.