The successful photo series as shown in my last report as Guest Blogger, will have a follow-up with this Volume II.
Amazing photos of the Gooney Bird, the legendary aircraft that stepped out of WWII as a true Icon of Victory.
Now, 70 years later, we can still enjoy the flight, the sound and the view of the Dakota/ DC-3
In the outbacks of this world, we can find the derelicts and crashed Gooney Birds.
Many stories are told in my book The Dakota Hunter but even the 320 pages and 250 photos cannot cover all the sad tales.
Take a look at the photos enclosed, see the beauty of decay of an aircraft for which I got a passion since my youth years in Borneo.
The photo in the top picture was taken by Johan Boerman at NAS Valkenburg, Netherlands. This Dakota was bought by me and taken apart in Sept. 2013. For more information about this operation , see my previous blog on War History Online.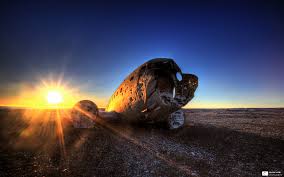 Iceland crashed US Navy R4D ( Navy version of C-47) in an unreal light show
My book is out now since a few weeks and received so far most remarkable reviews;
From Australia, Steve Robards wrote me today 23 May 2015:
Received my long awaited copy of 'The Dakota Hunter' by Dutchman Hans Wiesman.
Story of One man's quest to find the last vestiges of an icon in aviation history.
Starts as a young boy growing up in post war Borneo then after returning to his home country to complete schooling he starts an aviation business that reconnects him with his childhood passion for the DC3. Travels the world in search of DC3s in all stages of their lives. I'm only just a third thru it but it is turning into one of those can't put down books.
Full of great information and photos. Must have if you collect aviation books. Hard cover from Booktopia online.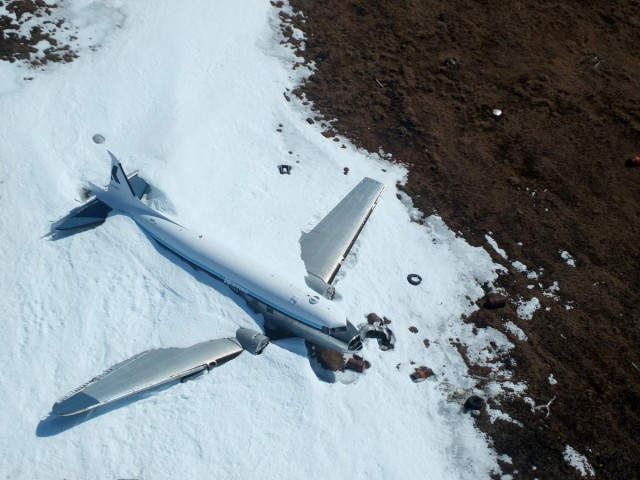 Photo 4, DC-3 CF-OOV crashed on Baffin Island, Ca. in 1975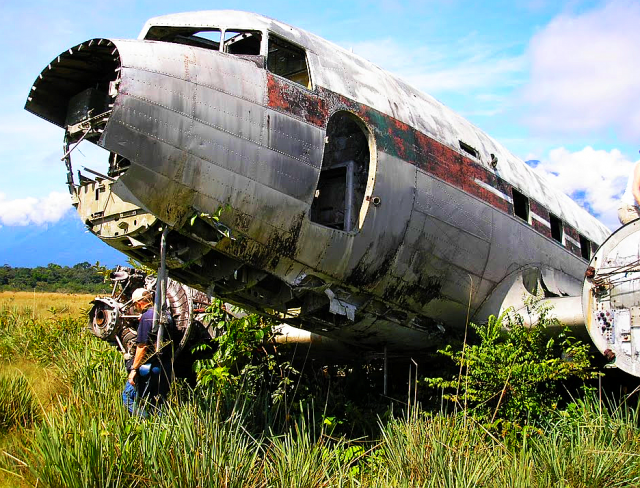 Crashed DC-3 near Canaima in the southeren Savanna of Venezuela
Last week, Garry Cox form Canada also wrote me a most positive review of my book:
I ordered The Dakota Hunter book via mail and when I received it I wondered why it was so heavy. Upon tearing open the package it was plain to see why: the quality of the book itself is beyond anything I have seen in a long while. The heavy stock paper, binding and print is not something you usually see in the world today with books of this nature and topic!
I am a big fan of all warbirds but my favourite has always been the Dakota. It maybe slow and a little cumbersome to fly but it got the job done and was a big factor in winning the war. I usually got my weekly fix of seeing this type flying because I faithfully watched the TV show "Ice Pilots" here in Canada. I also have visited many museums and air shows where I know a Dakota is going to be on display.
It is unbelievable the manner that this book has been written and it is not just a bunch of figures and stats about an airplane that you usually see on the book shelves today. It explains how a young boy grew up to love and seek out these types of planes all over the world. The stories of his adventures in many different countries seeking out the Dakotas and their parts are extraordinary in themselves. Risking life and limb in his pursuit shows such a great passion for his endeavours and he has to be admired for his audacity to say the least! Reading this book has now heightened my passion in this type of aircraft and I will always think of the "Dakota Hunter" whenever I again see a Dakota whether a military type C-47 or otherwise. This is one book that I will never throw on the 'donate' pile. Thank you for the fantastic stories and beautiful photos in this book and I am looking forward to the day when volume 2 ever comes out! Garry Cox, Parksville, British Columbia, Canada.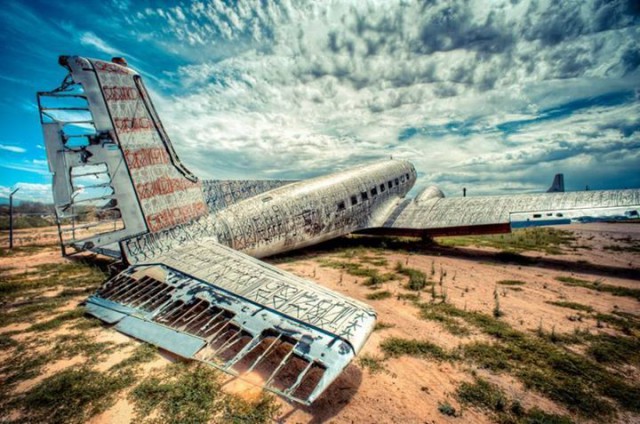 Abandoned / derelict C-47 in the Arizona desert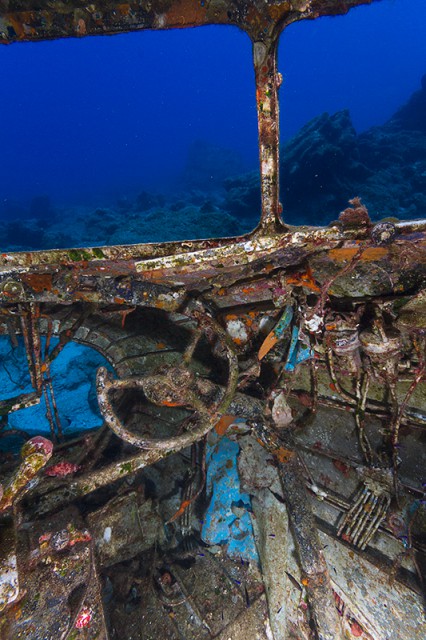 Dakota submerged in the Turkish Mediterrenean, for the creation of a Diver's Paradise , photo Rico Besserdich
If interested to read what happened out there with those aircraft in the Yukon, in Thailand, Bolivia, Madagascar, Colombia or Honduras, you should read my book The Dakota Hunter. packed with fascinating stories and 250 gripping photos as evidence of the unbelievable! You can follow me on www.facebook.com/thedakotahunter.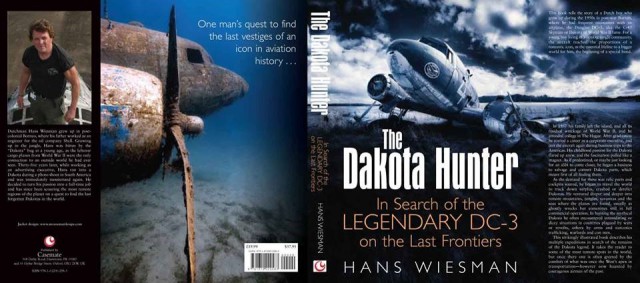 For more information of the wrecks that I found and visited over the years, please view www.dc3dakotahunter.com where you can also order the book directly at Amazon, Barnes & Noble, Bol.com etc. and… in a limited edition autographed version.