Bringing the world of George R.R. Martin's A Song of Ice and Fire to television, Game of Thrones (2011-19) caused a stir like no other. Developed by HBO, the series saw viewers delve into a medieval fantasy epic that kept them hooked. With a per-episode budget of several million dollars, you'd expect the costumes featured in Game of Thrones to be made from the finest materials, not products found at your local IKEA. However, that was precisely the case, at least regarding the capes.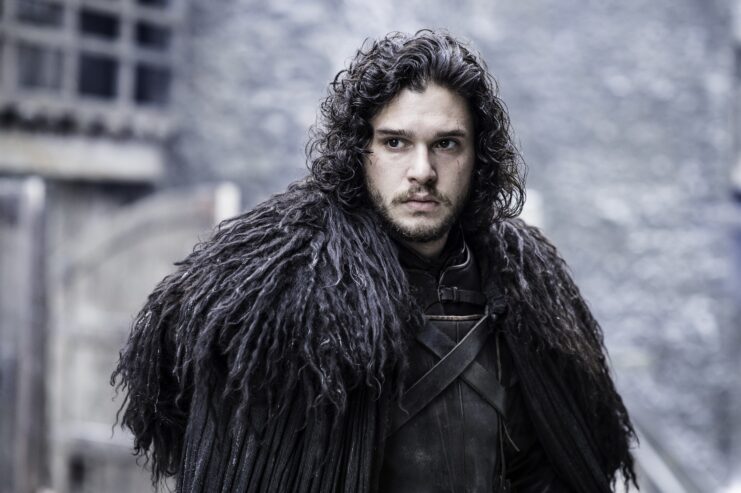 The information about the Game of Thrones-IKEA connection came directly from the source: the show's costume designer. At a talk at the Getty Museum in Los Angeles in 2016, Michele Clapton revealed that the capes in question were worn by members of the Night Watch – including Kit Harington.
"These capes are actually IKEA rugs," she told the audience at the event. "We take anything we can; we cut, and then we shaved them, and then we added strong leather straps, and breakdown which is like a religion on Game of Thrones." The latter process helped the capes look aged through the use of sandpaper and dye.
While she didn't specify the exact rugs, online sleuths figured out the ones used were the LUDDE white rug and the SKOLD dark brown rug.
Speaking with HELLO! magazine, Carol McSeveney, Textiles Sale Leader of IKEA UK & Ireland, said, "We are flattered that our rugs have featured in Game of Thrones across the years and can't wait to see them making a re-appearance in Season 8. Whilst we know our rugs are snug and warm, we never imagined that they'd be such a key costume accessory in such a fantastic cult TV series."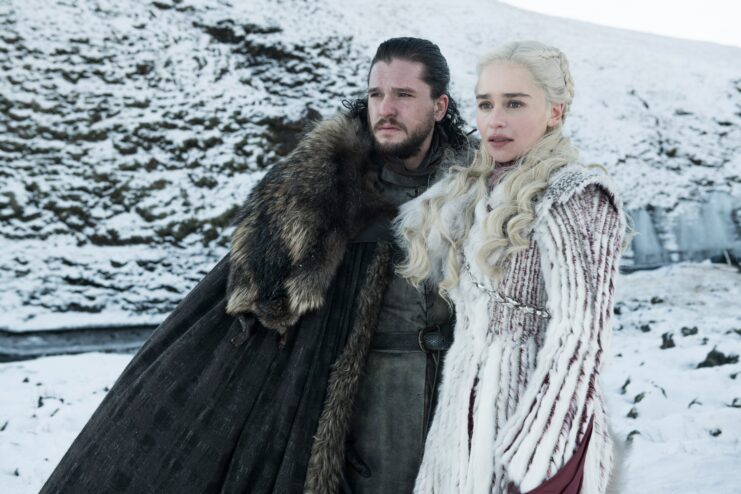 Following the revelation, IKEA experienced a surge in sales and online queries for its rugs, most likely from Game of Thrones fans who were eager to own their own piece of Westeros.
More from us: Behind-the-Scenes Facts About 'Gladiator'
The company also released a set of instructions for those wanting to learn how to make their own capes. In a now-deleted post on Facebook, IKEA shared that all fans needed were a rug and a pair of scissors. After cutting a hole in the middle of the floor piece, as well as a slit from said hole to the edge of the rug, Game of Thrones super fans can don the cape and imagine they're a part of the Night Watch.