Edgar Allan Poe is one of the most prolific American poets of all time. His dark, macabre stories and gothic poetry have defined his legacy, but who knows what he would have created if it hadn't been for his time in the US military. During his service, Poe released his first book of poetry, and just three years later became embroiled in a scandal that saw him dishonorably discharged.
Edgar Allan Poe was orphaned at a young age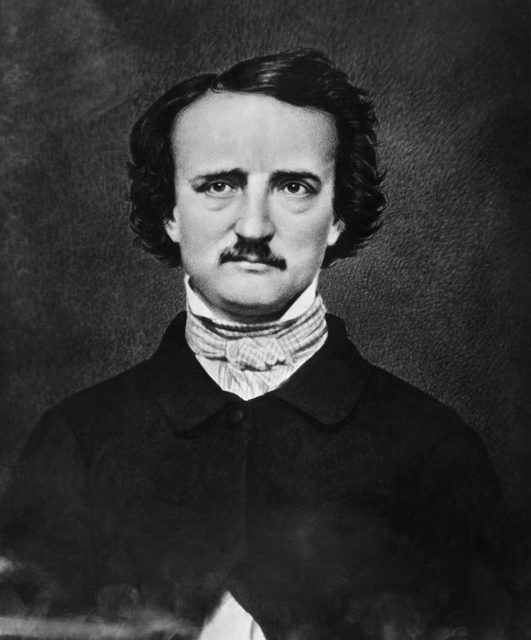 Edgar Allan Poe's life was plagued with misfortune at an early age. Born on January 19, 1809 in Boston, his father abandoned him and his two siblings the following year. Within another year, his mother died of tuberculosis, leaving the trio orphaned. He was eventually taken in by John Allan, a merchant in Richmond, Virginia who sold everything from tobacco and wheat, to tombstones and slaves. The family never formally adopted Poe, but he did take their name as his own.
Allan took Poe abroad to the United Kingdom in 1815. The young boy went to grammar school in Scotland, before joining the rest of the family in London the following year, continuing his studies in boarding schools. Poe and the Allans moved back to Virginia in 1820.
From college dropout to sergeant major in the US Army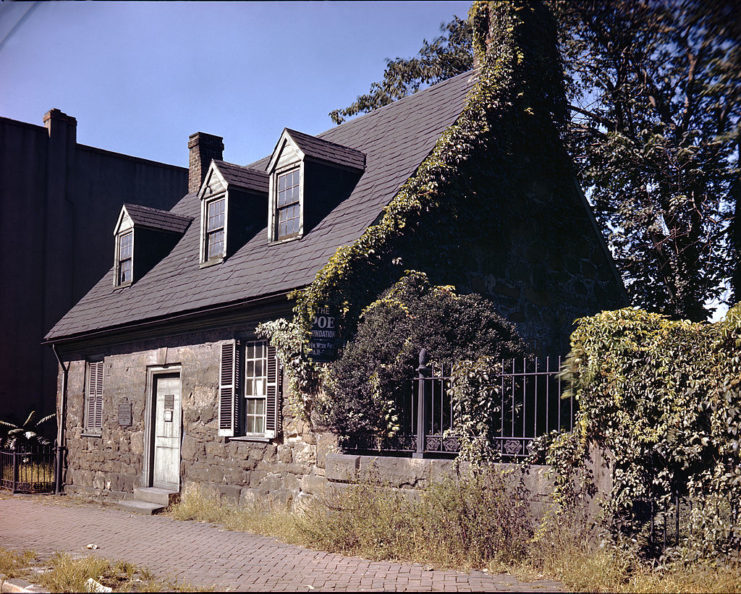 Edgar Allan Poe's military journey began in 1824, when he served as the lieutenant with the Richmond Youth Honor Guard during a visit by the Marquis de Lafayette. Allan's uncle, William Galt, said to be the richest man in Richmond, died the following year, leaving his nephew with several acres of property and a $750,000 inheritance (equivalent to $18 million in 2021).
Meanwhile, Poe enrolled at the University of Virginia to study ancient and modern languages. Claiming his foster father hadn't provided him with enough money to pay for classes, purchase books, or pay for room and board, he grew estranged from Allan and dropped out after one year.
In the spring of 1827, Poe arrived in Boston. With no way of supporting himself, he enlisted in the US Army, serving with the First Regiment of Artillery. He did so under the name "Edgar A. Perry" and claimed to 22 years old, not 18. While serving at Boston's Fort Independence, he published his first book of poetry, Tamerlane and Other Poems – a flop that barely sold any of the 50 copies that were printed.
Later, Poe stepped off a boat at Fort Moultrie, South Carolina, and was promoted to artificer – someone who prepares artillery shells for battle. After two years and yet another transfer, this time to Fort Monroe, he reached the highest non-commissioned officer rank: sergeant major for artillery.
Unlike his time at university, Poe likely succeeded thanks to the strict and regimented life of military service, something he failed to have growing up with the Allans and during his later studies.
The University of Virginia was anything but regimented. Founded by Thomas Jefferson, none of the school's rules were ever enforced. Jefferson based it on a self-governing system, where students could choose their own classes, make their own living arrangements and self-confess any misdeeds to faculty members. As you can imagine, this system created a lawless school with a high dropout rate.
Edgar Allan Poe at West Point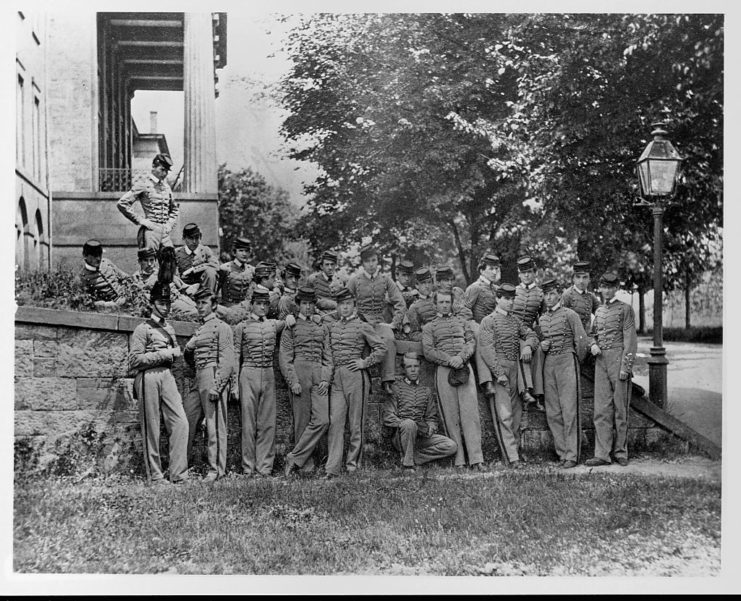 Before finishing his five-year enlistment, Edgar Allan Poe decided to leave the Army. He revealed his real name and age to his commanding officer, who agreed to discharge him if he reconnected with his foster father. Allan ignored Poe's letters until the death of his wife in early 1829, after which he agreed to support Poe's discharge, so he could be accepted into the US Military Academy West Point.
Poe arrived at West Point as a cadet on July 1, 1830. He excelled at classwork, thanks to his previous studies in languages and literature, but detested the military aspect. The strict rules, long marches and bad food made him miserable. "The study requisite is incessant, and the discipline exceedingly rigid," Poe once wrote to Allan.
To pass the time, Poe often passed around jokes and poems to his classmates. One about an instructor named Joe Locke, who reported all cadet violations, survived: "John Locke was a very great name / Joe Locke was a greater in short / The former was well known to Fame / The latter well known to Report."
Jokes and jabs in the 1830s were much more polite, compared to today, but the poem easily could have gotten Poe in trouble.
Dropping out of school… Again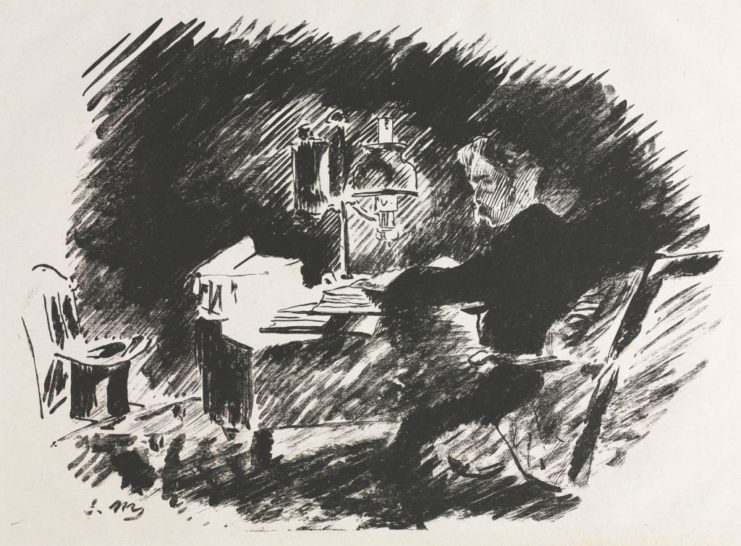 Sick of the discipline and disappointing dinners, Edgar Allan Poe predictably stopped attending classes, exercises and church. On February 8, 1831, he was court-martialed and charged with gross neglect of duty and disobedience of orders. He plead not guilty to ensure he was dismissed, knowing he would've been found guilty.
As a final goodbye from his friends at West Point, Poe fundraised $170 to publish his third book of poetry. It mostly contained different versions of earlier poems, as well as many satirical scribbles and jokes that had made him popular among his classmates. Incensed he'd waste their money on a "damn cheat" of a book, as one student wrote in his copy, many threw theirs into the Hudson River.
More from us: The Success of George H. Thomas' Union Soldiers During the American Civil War
Never looking back, Poe went from being a two-time dropout to a pioneer of poetry, horror and science fiction. If only his fellow classmates could have foreseen his success, they might have held onto their first-edition copies, to earn some of their money back.