The British Barrister, preacher, politician and judge, William Norman Birkett, definitely had a curious life. He was born on the 6th September 1883 and was also known as 1st Baron Birkett. He was nominated and served as the alternate judge during the Nuremberg Trials. He had been a draper and Methodist preacher before he started to attend Emmanuel College, in Cambridge. He studied law, history and theology in college and graduated in 1910. After graduating he got a job as a secretary and by 1913 was law after receiving the call to the Bar.
Birket retired in 1956 after a successful career in law. His career began in 1924 when he was appointed to the King's Counsel. He became a criminal defense lawyer, after being declined service in the military during World War I because of being medically unfit. William Birkett tried and was refused an appointment High Court of Justice in 1928, only to be sought for the position 13 years later in 1941 in King's Bench Division.
His career eventually led him to the Nuremberg trials of 1945 as aide and alternate to the judge. He was highly skilled as a speaker and was able to defend clients even when the odds were stacked against them even though he didn't have the option to cast a vote. His prowess was seen at the Nuremberg Trials, where his opinion definitely helped draft the final verdict. He became a Privy Counselor in 1947, and retired 9 years later and only after the world saw him preside over the Court of Appeal, and listen to him pass judgment on some of the most important cases of that era, especially cases related to contract law.
Birkett's Life and Education
Norman had been born on 6th September 1883 at Ulverston, Lancashire and attended Wesleyan primary school. He was highly intelligent as a student and also would make practical jokes in school. After leaving school, he worked as a draper at his father's shops and also took up preaching. He was very popular as a preacher and in 1904 he decided to leave the family draping business with approval from his father. He instead went on to pursue a career as a minister in 1905 and went to Cambridge University to study theology and history.
William was accepted to the Emmanuel College, Cambridge, on the condition of passing an entrance exam. This meant that he had to learn Greek and Latin, which is he managed to learn in 3 months, and university accepted him in 1907. He had two children, a daughter and a son from Ruth "Billy" Nilsson, named Linnea Birkett, and Michael Birkett respectively. Norman was a keen golfer and was also a member of the Harewood Downs Golf Club.
His Time at the Bar and Parliament
Once he qualified to become a barrister, in 1914 he moved to Birmingham, because he had a stronger network in that city. His career was helped by the start of World War I when many of his colleagues and fellow barristers were called for service, whereas Norman was found to medically unfit owing to tuberculosis. He had tuberculosis and took a break for 6 months to recover from it, during which he also preached regularly at the Baptist People's Chapel.
He was very popular as a defense counsel and this caused him to get in trouble many times. He was highly impressive in his career and oversaw many cases with outstanding results. His success saw him being called to the Bar in London, and he was slightly hesitant going there because he was afraid that if he failed there, his career would stall.
Overtaking London
Norman Birkett was determined to succeed in London and managed to cement his position as a truly gifted speaker at the Bar. He managed to win some remarkable criminal cases, one of which is known as the "Bachelor's Case". Birkett's performance, in that case, made the front pages of newspapers all over the country, as his closing address changed the mood of the room and the jury entirely, resulting in his victory. He was described in the Daily Mail, as "the greatest legal discovery of the year", and his speech was hailed as "a brilliant piece of advocacy".
He managed to earn the respect of everyone in London and proved himself to be one of the most outstanding lawyers at the Bar in London.
The Nuremberg Trials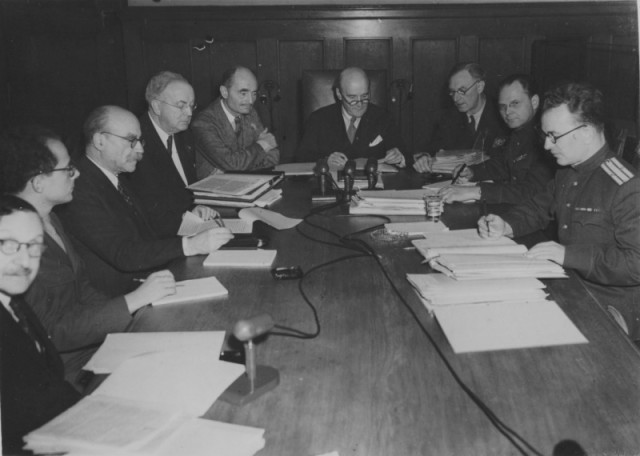 If the letter that Birkett received from the Lord Chancellor on 30th August 1945 had been followed to the letter, he would have presided over the Nuremberg Trials as the Judge. However, due to the nature of the trials, the foreign office decided to favor Geoffrey Lawrence, a senior judge. And as a result, Birkett was offered the position of the alternate judge to Lawrence.
The Nuremberg Trials lasted nearly a year, beginning from 18th October 1945 and ending on the 30th September 1946. Birkett was an alternate judge and as such didn't have the option to cast his vote, but his opinion was still given weight, and managed to sway the decision of many judges. After coming home from the trials, he received glowing praise from the Lord Chancellor, who stated, "The country owes much to him for vindicating our conceptions of an impartial trial under the rule of law".
Once the judges came back home, Geoffrey Lawrence was turned into a Baron for all of his work at Nuremberg, but Birkett got nothing in comparison. This led Birkett into depression, and he took many months in order to get over the depression.
He was made Privy Counselor belatedly in 1947, but he saw this as a poor reward for all his work in the Nuremberg Trials.