The National Guard of the United States is a reserve military force. The majority of the National Guard airmen and soldiers hold full-time civilian jobs while serving part-time as National Guard members.
These members of the military reserves, who train on the weekends and for a few weeks every year, are often disparagingly referred to by the regular military as "weekend warriors." But one overseas mission in the early 1960's helped shape the professional reputation of the Tennessee Air National Guard for decades to come.
In 1961, tensions between the west and east were at their highest. To many it seemed as if there would be a Soviet invasion of western Europe, leading to WW III.
"November [and] December 1961 were the worst days of my life," recalled Charlie Brakebill, a retired lieutenant colonel in the Tennessee Air National Guard. The World War II veteran served as executive officer of the 151st Fighter Interceptor Squadron during its overseas deployment with more than 400 troops and 20 F-104 fighter jets.
Tennessee National Guard pilots were tasked with helping to prevent another world war by patrolling the German border and exhibiting American firepower to ensure Russian jets didn't bully their way across the invisible line in the sky.
"The largest fighter deployment across the ocean since World War II was the Air National Guard deployment to Europe," said retired Maj. Gen. Fred Womack during an interview at the East Tennessee History Center.
"I didn't want them shooting at us, it was tense," said retired Tennessee Air National Guard pilot Lt. Col. Dale Dyslin.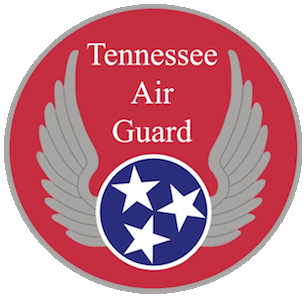 But not long after the "Tennessee Boys" started flying their jets, the Russians backed down from their aggressive tactics. "We had a maintenance department that the regular Air Force could not compete with," said Mr. Brakebill. "When we got to Germany in '61 those other fighter units there said, 'The raggedy 'A' militia has come to save us, that's a three letter word, you can fill it in. We left there eight or nine months later as a highly respected Air Force unit."
The unit has never lost that reputation and is still highly regard to this day.
And all three veterans agreed that Cold War deployment helped cement the highly regarded reputation of the Tennessee Air National Guard. They also played an important role in containing the Soviet threat. Any weakness on the part of America and its allies could have emboldened the Soviets to attack.