By Jeremy P. Ämick
Prior to his 17th birthday, Bobby George had set his mind upon embarking on an adventure; he then approached his father about signing the papers that would allow him to leave high school and enlist in the U.S. Navy.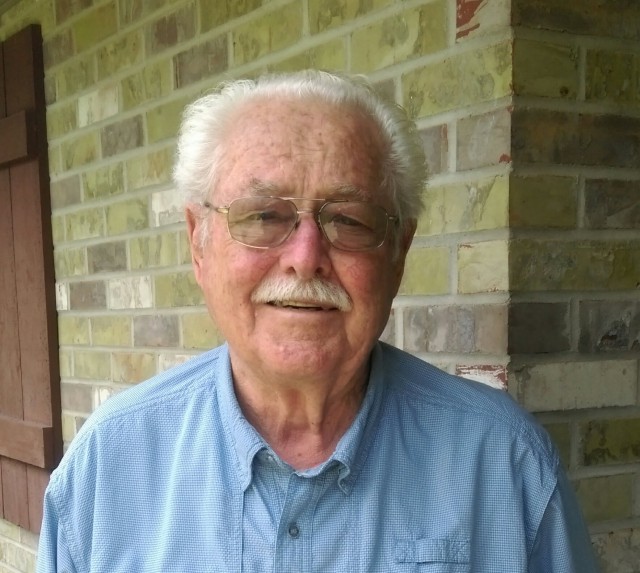 His father acquiesced to the request, and after finishing his junior year at Boonville (Mo.) High School in the spring of 1946, George was soon on his way to learn a trade, which, he acknowledges, provided him with a good living in later years and the opportunity to visit his military war memorials in Washington, D.C.
"For some reason, I wanted to go to sea," said George, 86, Jefferson City, Mo. "I figured that it would be an adventure that I would never forget … and I was right about that!" he beamed.
Six weeks of boot camp at San Diego during the summer of 1946 introduced the young trainee to the particulars of naval life, before transferring to the naval base at Port Hueneme, Calif., where he attended a refrigeration school for the next three months.
As George explained, the training site was home to the Seabees—a group of sailors possessing both construction knowledge and fighting ability.
While still in training, George said, an education officer informed him that because of his good grades, the Navy had sent a letter to the principal of Boonville High School requesting special consideration for the young sailor's unique circumstances.
"The principal had recently returned from serving in World War II and understood my situation," George said. "He took into consideration my Navy training and I was afforded the opportunity to graduate with my class even though I never attended a day of senior class."
While many in his senior class back in Missouri were celebrating their graduations and preparing for careers or college, George was on his way to the island of Guam for his first assignment as a member of the Seabees.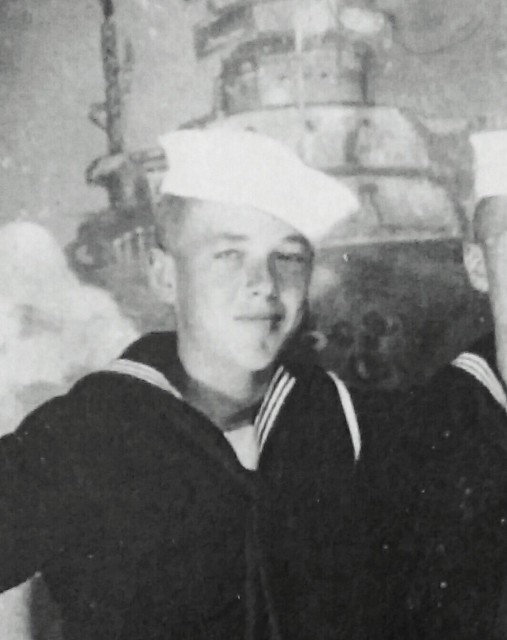 Working on what he describes as a "floating dry-dock," George notes that he and his fellow Seabees, all of whom were trained in certain specialties, would perform repairs on different types of naval vessels.
After serving "19 months or so" on the territory of Guam, the young sailor decided that the sedentary nature of his duties did not provide the seafaring excitement he once sought, thus inspiring him to request a transfer.
"My request was approved and I was assigned to the Pacific fleet," George said. "My next assignment was as a refrigeration specialist aboard the AF-29 (USS Graffias)—a cargo ship with five refrigerated cargo holds."
Operating from its home port of Pearl Harbor, the Graffias transported tons of provisions—primarily food stores—to military locations throughout the Pacific including the islands of Wake and Midway, said George. During these trips, he added, it was his responsibility to help maintain the refrigerated equipment aboard the ship.
After completing a number of cruises, the ship returned to Oakland, Calif., during the summer of 1950, at which time the sailor was granted an early release since his initial commitment was nearly finished; however, he chose to remain in the inactive reserves—a decision that would later land him back in a sailor's uniform.
Having married while serving with the Pacific fleet, George and his wife relocated to Boonville, where the former sailor began working in the refrigeration industry while his wife gave birth to a son; but the following year, he received a letter that necessitated his return to active duty.
"In April of 1951, I got a nice letter in the mail from the Naval Department telling me to report to Great Lakes Naval Station that coming June," he recalled. "They placed me back on active duty and assigned me to another refrigerated ship—the K-179 (USS Faribault)."
For the next three years, George served aboard the Faribault, again delivering food and other supplies to locations throughout the Pacific. The only difference, he described, was he has given the responsibility for the operation of all the refrigeration equipment aboard the vessel.
His return to active duty ended in the fall of 1954 when he was released from service, returning to Boonville and his employment with a refrigeration company. In the late 1950s, he moved to Jefferson City when a commercial refrigeration company hired him.
The married father of three children said that although one of the most important aspects of his military service is the training he received, it is the recognition from a local volunteer program that has made him most proud of his decision to enlist many decades ago.
"A couple of years ago I had the opportunity to participate in the Central Missouri Honor Flight, and it is a wonderful thing they have done (for veterans)," George said. "Not only did we get to see all of the military memorials in Washington, D.C.," he continued, "but everywhere we went, we were greeted and honored as heroes."
Following a brief pause, he added, "It was a very emotional trip and very humbling to witness the number of people out there who volunteered countless hours to make it a good experience for us … and one that was free for the veterans.
"It's just nice to know that so many years after having worn a military uniform, there are still so many people out there who want to do something nice for a veteran."
Jeremy P. Ämick writes on behalf of the Silver Star Families of America and is the author of "Jefferson City at War: 1916-1975."
Jeremy P. Amick
Public Affairs Officer
Silver Star Families of America
www.silverstarfamilies.org