World War One trenches have left scars in the landscape of France and Belgium and they can now be viewed via Google earth and Bing Maps.
Almost 100 years after the end of the slaughter, images of the very trenches in which so many lost their lives can be viewed from anywhere in the world from your PC, Tablet or smartphone.
In this virtual battlefield tour we will take a look at the battles of the Somme.
Beaumont-Hamel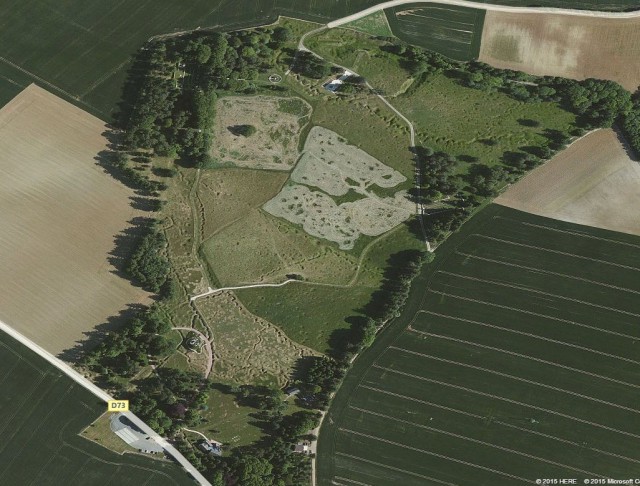 At the site of the Battle of Beaumont-Hamel there is also uneven ground left from the devastation of a battle fought by Canada's First Newfoundland Regiment, among others. Today the Newfoundland Memorial Park stands on the site. In just one day in 1916 fewer than 70 men from the 800-man regiment survived the battle.
Thiepval Memorial
The Thiepval Memorial to the Missing of the Somme is a war memorial to 72,195 missing British and South African men, who died in the Battles of the Somme of the First World War between 1915 and 1918, with no known grave. It is near the village of Thiepval, Picardy in France. A visitors' centre opened in 2004
But it isn't just memorials that can be seen from the air, in the fields next to the Thiepval memorial the old German front lines can still be seen in the fields: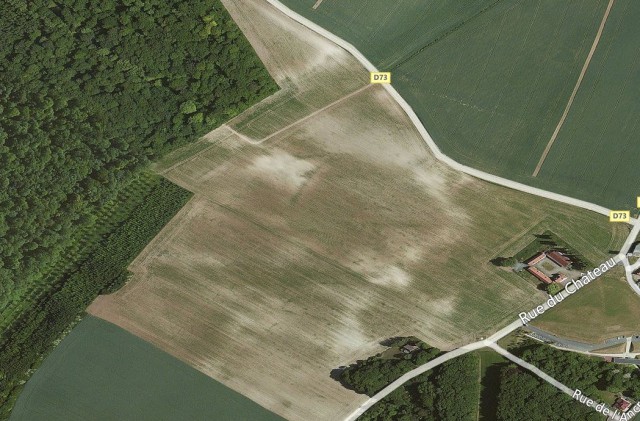 Cemeteries that are everywhere in the landscape can clearly be seen: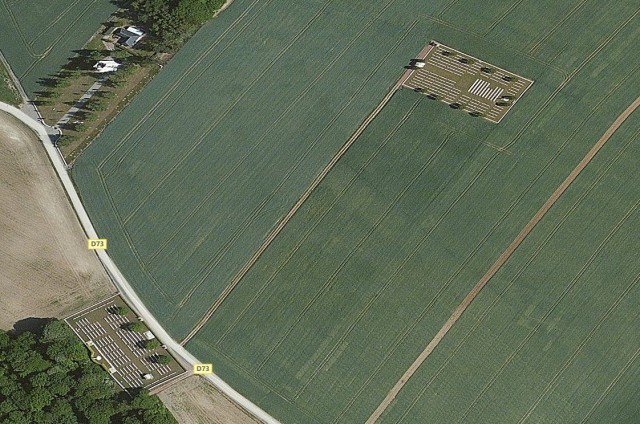 At Mill Road Cemetery 1,304 Commonwealth servicemen buried or commemorated in the cemetery. 815 of the burials are unidentified but there are special memorials to three casualties believed to be buried among them and three others buried in Divion Road Cemetery No.1, whose graves were destroyed by shell fire.
At Connaught Cemetery there are 1,268 Commonwealth servicemen buried or commemorated in the cemetery. Half of the burials are unidentified, but special memorials commemorate two casualties believed to be buried among them and five buried in Divion Wood Cemetery No.2, whose graves could not be found on concentration.
The Ulster Tower is Northern Ireland's national war memorial. It was one of the first Memorials to be erected on the Western Front and commemorates the men of the 36th (Ulster) Division and all those from Ulster who served in the First World War.
The memorial was officially opened on 19 November 1921 and is a very close copy of Helen's Tower which stands in the grounds of the Clandeboye Estate, near Bangor, County Down, Northern Ireland. Many of the men of the Ulster Division trained in the estate before moving to England and then France early in 1916.
Continued on Page 2