Throughout the decades of the Cold War, America and the USSR sat facing each other, their armies ready for a war they thought might come at any moment. Their armies were alike in being the most powerful in the world, but in other ways, they were very different.
Conscripts Vs Professionals
At times during the Cold War, America resorted to conscripting young men to fill the ranks of its army. During the Vietnam War, in particular, the draft dragged many Americans away from civilian lives, turning them into soldiers for just long enough to serve against the red tide of Communism. But for the most part, America's army was a professional one, staffed by volunteers who had chosen and were committed to this life.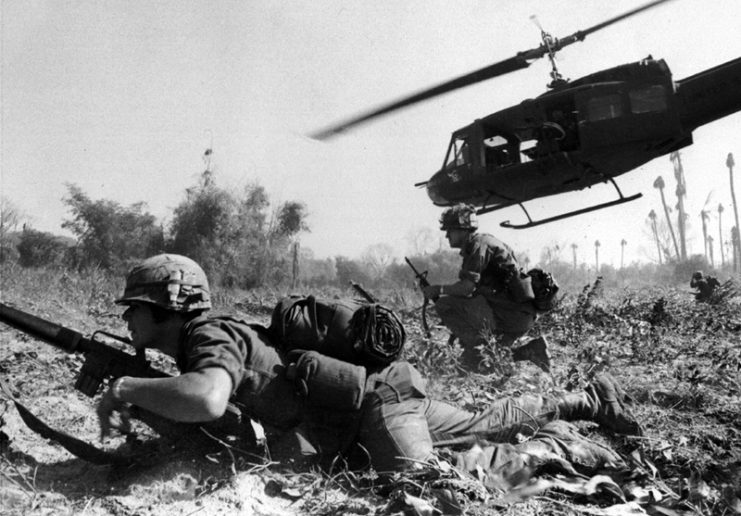 The Soviet army was different. The bulk of it was made up of short-term conscripts, men serving under compulsion and for only a few years before they returned to their normal lives. It gave the Soviets a vast army and a pool of reserves they could call up in a crisis. But it meant that their forces were seldom as experienced or as professional as those of their opponents.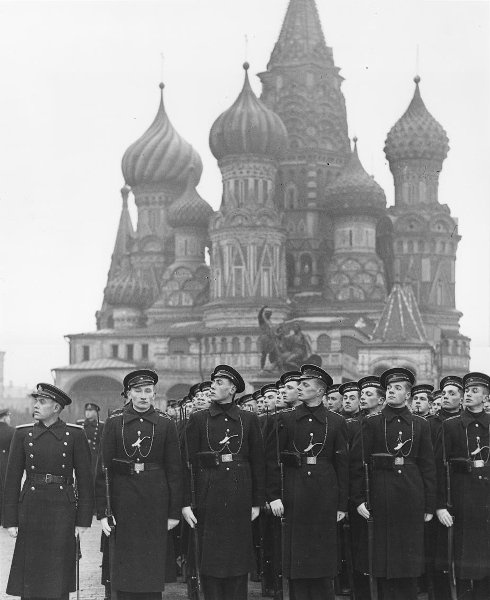 Tech Levels
Instead of massed manpower, the Americans relied on technique and technology. Their weaponry was generally more expensive and their training more extensive. This was possible because of America's powerful economy, which could run a high-tech army and provide all the support it needed.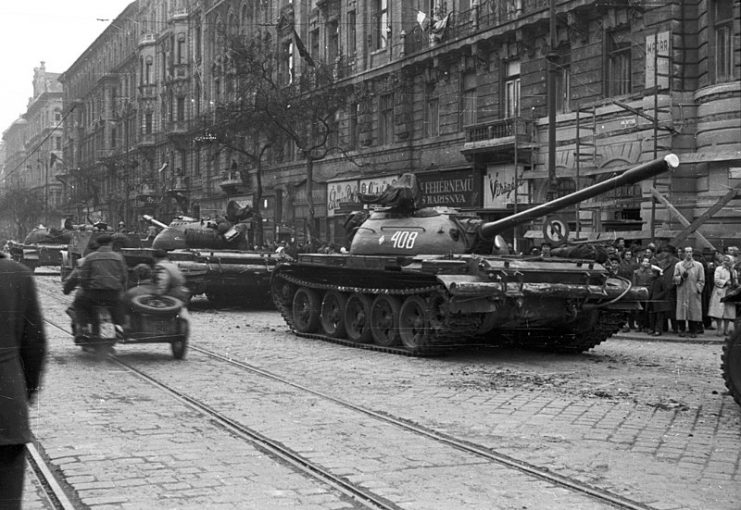 Complexity of Tactics
In keeping with this theme, American tactics were generally more complicated than those of their opponents.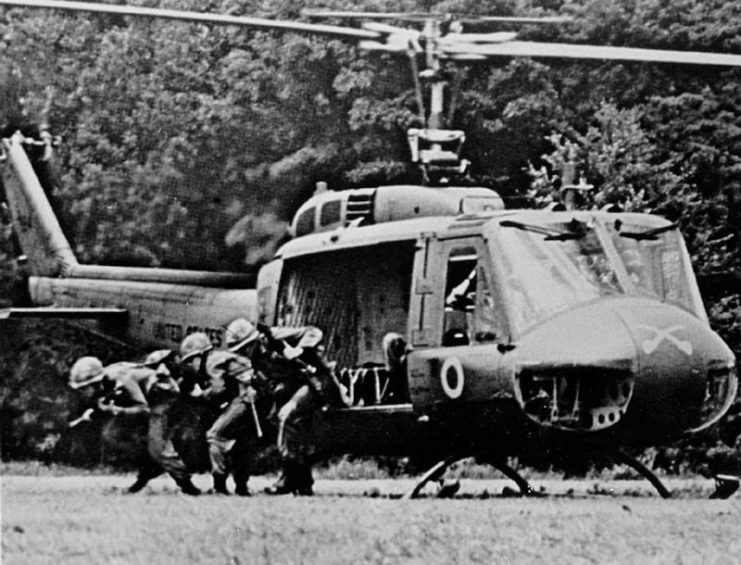 To a large extent, this was a result of their differing forces. It's harder to execute complex maneuvers with soldiers who aren't as well trained and experienced. Large groups of men are more unwieldy than small ones.
But the Soviet approach wasn't just a matter of necessity. It was born out of experience.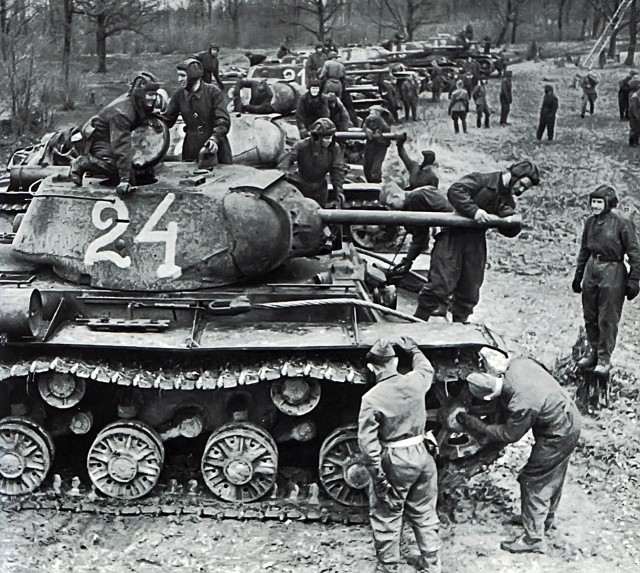 During the Second World War, the Soviets had faced and defeated a technically superior but numerically inferior German army. The approach they had used hadn't been sophisticated. It had been a strategy of massed manpower, soaking up the Nazis' attacks, wearing them down through attrition, and eventually overwhelming them with sheer weight of numbers. If it had worked in the Great Patriotic War, it made sense that this approach could succeed against the United States.
Levels of Secrecy
The American military was far from an open book. Some of its Cold War experiments and operations have an infamy that still stains America's reputation on the international stage. When some of these secrets emerged, they caused huge domestic scandals.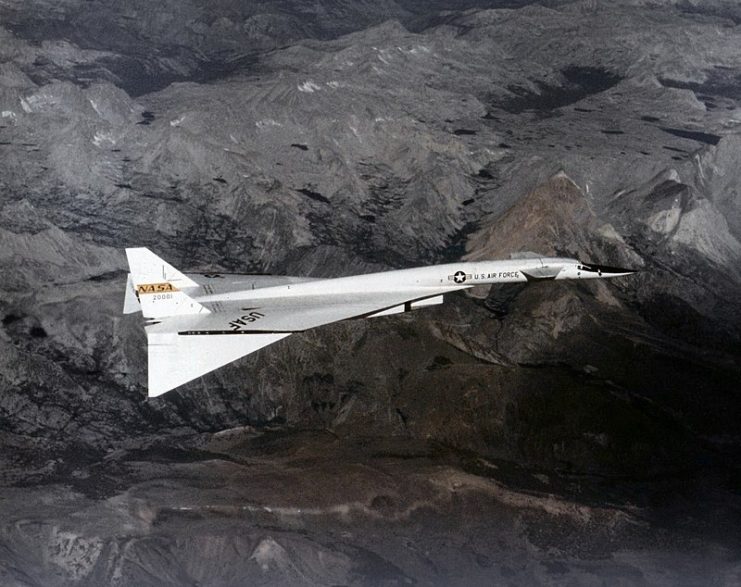 But secrecy around the Pentagon was as nothing compared with the Soviet military. There, a deeply ingrained culture of silence held sway. Models of fighting vehicles might be kept locked away, the crews unable to train on them for fear that NATO agents would learn technological secrets. Secrecy might keep the enemy in the dark, but it could also be a hindrance to their own side.
Specialization Vs Generalization
The commanders of western armies assumed that their soldiers would be specialists in their particular equipment. For example, tank drivers trained with the specific model of tank they would drive in battle, to ensure familiarity with that vehicle's controls and behavior.
The Soviets viewed things differently. They believed that, once a soldier could fire a cannon or drive an APC, he could fire any cannon or drive any APC. Men often practiced in different vehicles from the ones they would use so that the better vehicles were kept in top condition. It was an approach that encouraged versatility at the price of relevant experience.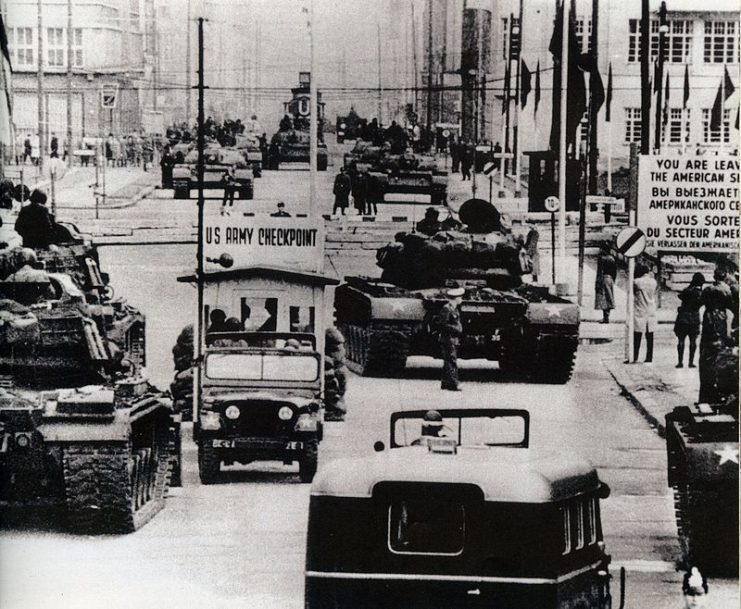 Simplicity Vs Complexity
American weapons systems were not just more advanced than those of the Soviets – they were also more complex.
This was another result of the Second World War. During that conflict, Soviet industrial centers had been overrun and factories had had to be hastily moved or rebuilt from scratch. Men and women had been conscripted to fight on very short notice, with little chance to train in complicated systems. Under these circumstances, simplicity was the best way to get large numbers of working weapons into the field.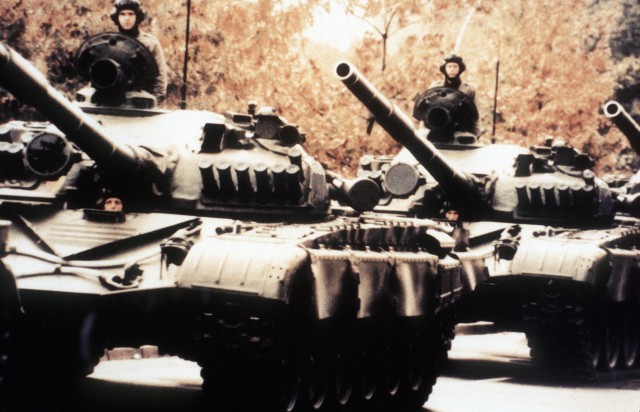 This carried over into Cold War military doctrine. Simple weapons were generally reliable and easy to manufacture, so the Soviets stuck with them, while the Americans instead chose complex toys brimming with advanced possibilities.
Ease of Use
The greatest advantage of simple weapons was that they were easy to use. With their conscript army, the Soviets couldn't afford to spend a lot of time training soldiers in how their equipment worked. They made weapons as user-friendly as they could so that men could be quickly trained to a basic level of reliability.

Comfort Levels
One area the Soviets cared about less was comfort. Their soldiers had no choice but to serve, so their comfort was of little concern. For the American army, with soldiers who grew up in a consumer culture and chose to fight, comfort was important to ensuring recruitment and maintaining morale. This affected the design of equipment as well as the routines of military life.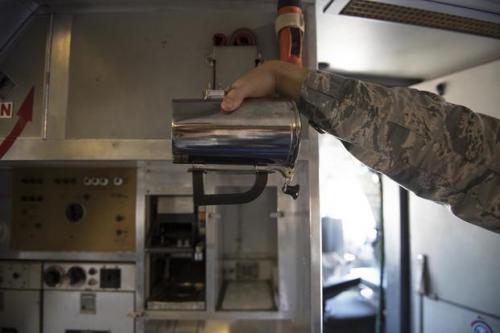 Short Vs Long War
Part of the reason why the two sides prepared so differently was that they were preparing for very different wars.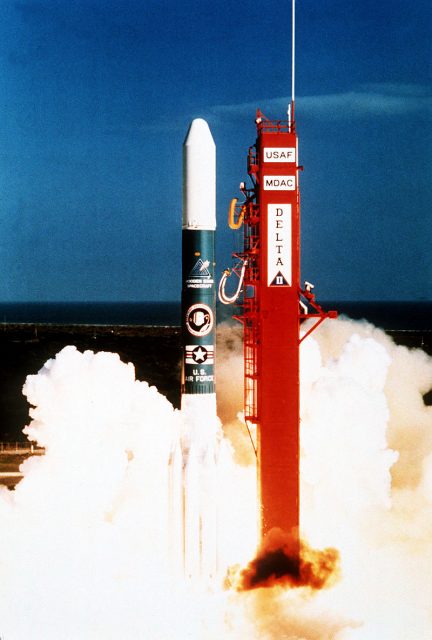 The Americans believed that any Third World War in Europe would be swift and decisive. They chose weapons and tactics suitable for this.
Read another story from us: 8 Soviet Infantry Fighting Vehicles of the Cold War
The Soviets, on the other hand, expected a drawn-out war. They recognized that their country might suffer heavy damage and were prepared to keep fighting when that happened, battling on to the bitter end.
Given the experience of countless other wars, the Soviet assessment seems more realistic. But as World War Three mercifully never happened, we will never know for certain who was right.