In the early decades of the Cold War, threats of potential nuclear air attacks were familiar on both sides of the tension. Both the Soviet Union and their bellicose counterpart, the United States, worked hard to protect their borders.
One stumbling block the Soviets had at that time was the vast length of their borders. The northern border was particularly long and vulnerable. Effectively patrolling these borders was a very difficult task owing to the nature of Soviet interceptors.
Contemporary Soviet interceptors, including the illustrious Yakovlev Yak–28, were only capable of flying over a few hundred kilometers. Surface-to-air missiles would fly even less. Considering these, it was also economically impossible to actualize the sheer number of aircraft required to protect a 5000 km air front.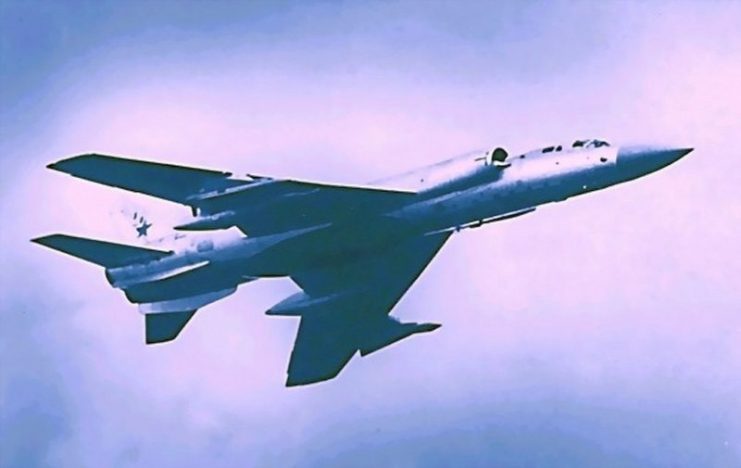 Thus, the Soviet Air Defense Forces were only capable of protecting some selected areas with certain strategic and economic importance. Defending the entire region would entail having an overall loose defense.
The Soviet Air Defense Forces however, opted for the latter. To serve this purpose, it needed a large area-defense interceptor to operate from a small number of air bases. Besides being large, this interceptor was required to be supersonic, with a massive fuel tank that would enable it to fly long ranges and exhibit good endurance characteristics.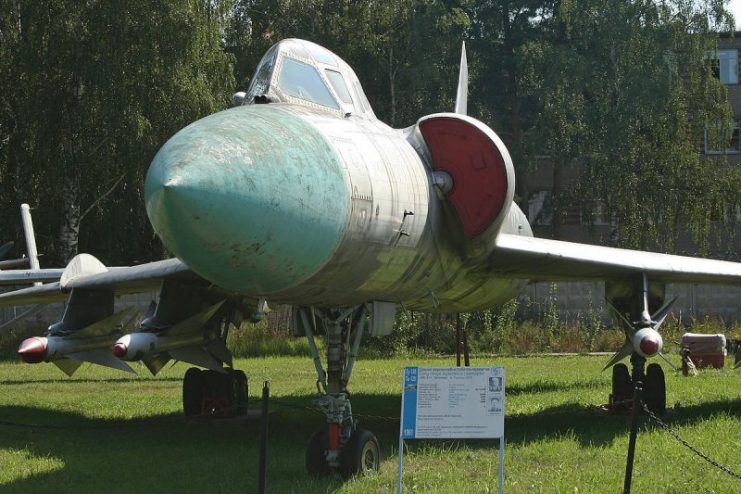 The first attempt at meeting this requirement birthed a 30-tonne Lavochkin La-250 prototype which was nicknamed Anaconda. This prototype was, however, unsuccessful.
The next attempt would give birth to a truly revolutionary aircraft: the Tupolev Tu-128.
Codenamed "Fiddler" in NATO nomenclature, the super-sized interceptor weighed 43 tons, had a height of 23.46 ft, a width of 59.38 ft, and a length of 98.62 ft.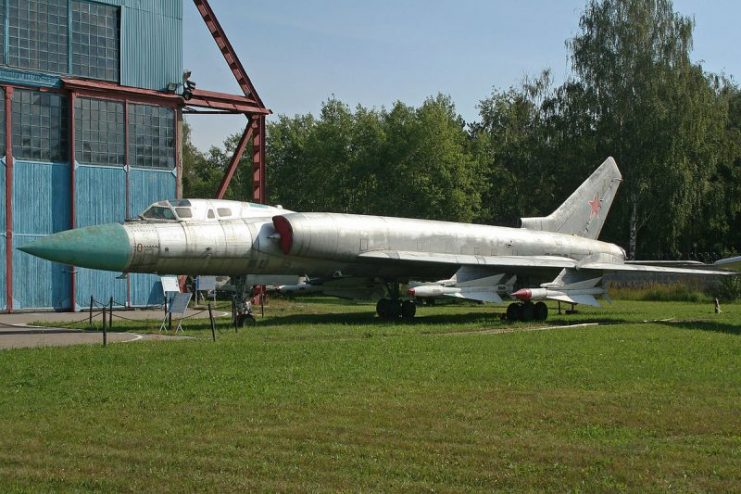 With such massive physical attributes, it was deservedly the largest and heaviest fighter aircraft to ever be in service.
The Tu-128, however, was not designed for close range dogfights with smaller aircraft. Its principal purpose was to intercept NATO bombers such as the Boeing B-52 Stratofortress, the A-5 vigilante, and the proposed B-70 supersonic deep penetration strategic bomber.
Powered by a pair of Lyulka AL-7F-2 afterburning turbojet, the giant swept-wing interceptor carried a maximum of thirteen tons of fuel, giving it a range of 2,565 km when fully armed with its Bisnovat R-4 air-to-air- missiles.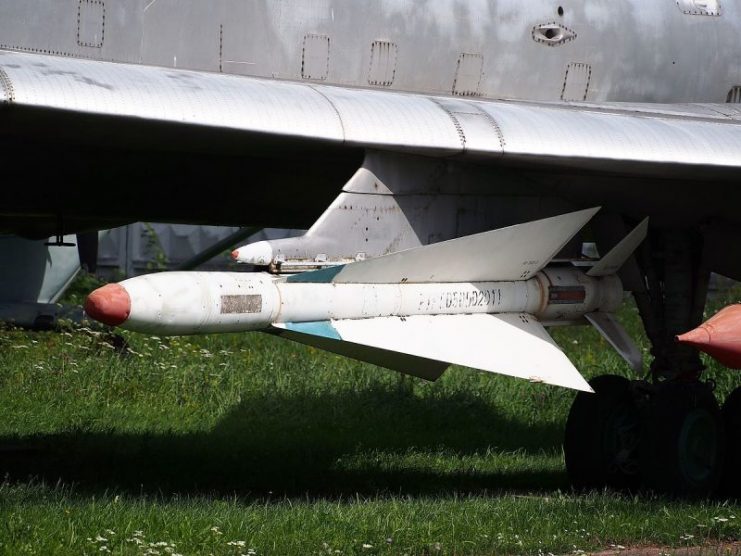 The Tu-128 had great endurance and could spend well over 3 hours in cruising flight.
Fiddler's navigation system had an RP-SM Smerch –M radar with a relatively impressive range of thirty-one miles.
While most Soviet fighters depended chiefly on guidance from ground-based radar stations to effectively intercept airborne targets, the Tu-128 could track a target with its own radar.
The Tu-128's weapon system could engage a locked target with four large R-4 missiles. The R-4 missile, codenamed AA-5 Ash by NATO nomenclature, weighed over 1000 lb and could travel at an impressive speed of Mach 1.6.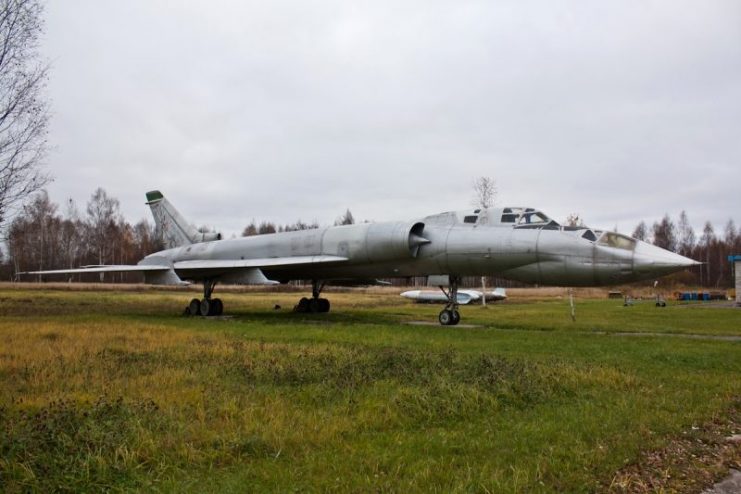 With a warhead of over 100 lb of high explosive, the R-4 came in infrared and radar-guided variants and could fly over a range of 9 and 15 miles.
The Tu-128 made its first public appearance in 1961 and production stopped in 1970 with an output of about 198 interceptors.
The modernized Tu-128M was equipped with improved radars and R4M missiles for better interception of enemy aircraft at low altitudes.

Fiddler was liked among Soviet aviators for its reliability, fast climb rate, and impressive high-altitude performance.
Read another story from us: 9 Soviet Fighter Planes of WW2 – Some fantastic Airplanes Here
The Cold War was, well, "cold", and didn't feature any major engagements. All the Tu-128 could boast of was the destruction of NATO espionage balloons.
The Tu-128 was in service until 1990. During this period, it was retired and replaced by the Mikoyan MiG-31 supersonic interceptor which had a more impressive speed of Mach 3, with more advanced sensors and weapons.