War is nothing like the movies. The life experiences soldiers have on the field are nothing like what an overview of the tactical map can tell us. The Falkland Island War was no diffferent.
Here are some stories about the real people who fought in the Falklands War, both British and Argentinian, and a side of the conflict that many of us have never seen or heard.
While the British were on route to the Falklands the sentiment amongst the majority of the soldiers was that they didn't quite care about the islands, but they were outraged by the aggressive action in seizing the them from British citizens.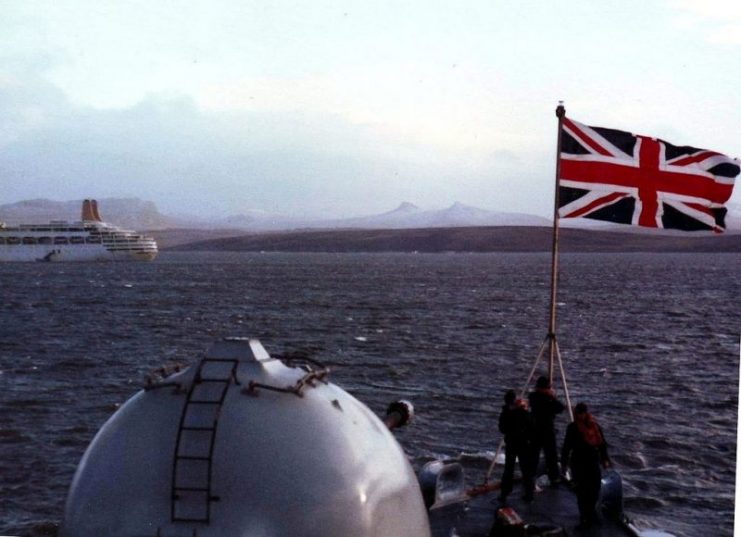 The plan was to give the Argentinians a bloody nose and then surely they would go home crying. The WWII Heavy Cruiser USS Phoenix now belonged to the Argentinians and was renamed ARA General Belgrano. It was lurking near the islands when three torpedoes (two impacts and one dud) fired from the British nuclear submarine HMS Conqueror sank the Argentinian flagship.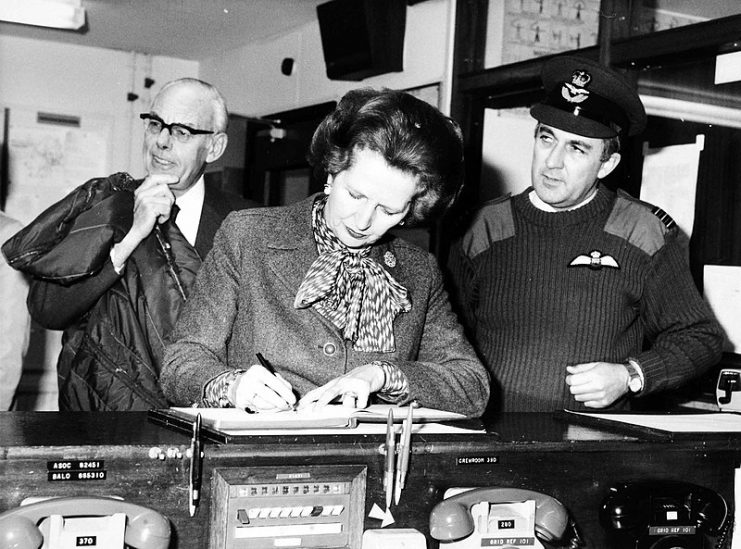 The jubilant atmosphere in the British fleet was short lived, however, because Argentinian navy pilots launched like a flock of vultures seeking revenge and armed with Exocet anti-ship missiles posed quite a threat for them.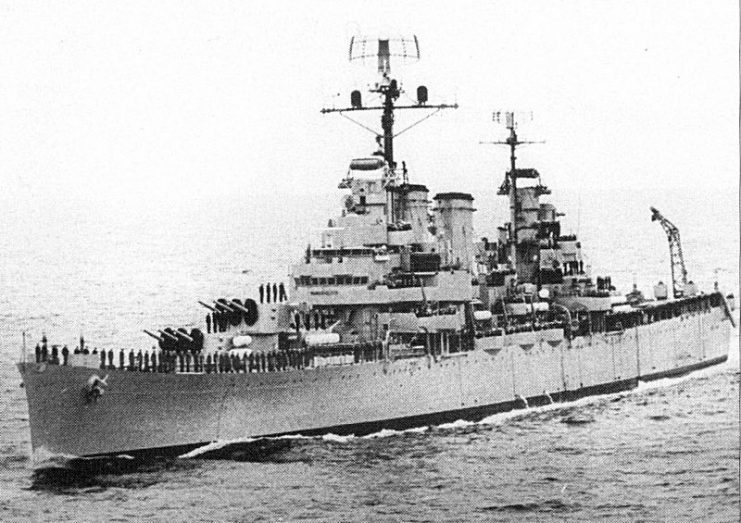 Soon, they reached the British destroyer HMS Sheffield, which was alone at the front of the fleet. Sub Lt. Steve Iacovou, of HMS Sheffield said that at first he mistook the missile for a torpedo because it was flying raking the waves. The Sheffield tried turning violently, speeding up and launching countermeasures, but to no avail.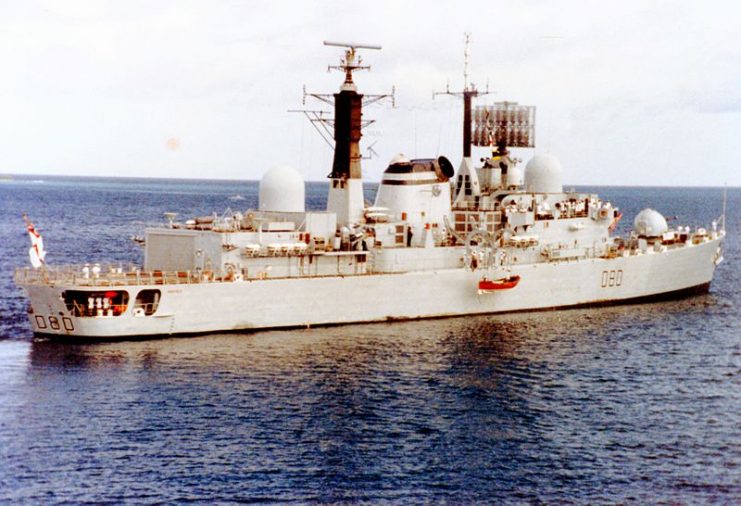 Less than half a minute later an impact was felt across all the decks. As he puts it: "The watch officer and other members of the bridge crew started to take cover. It really does amaze me now but we've watched it mesmerized almost to the point of impact when we quickly huddled together and dropped to the floor." After 5 hours the ship was abandoned to the fire, and the mood changed drastically throughout the task force, now the British knew the Argies could and would hit back.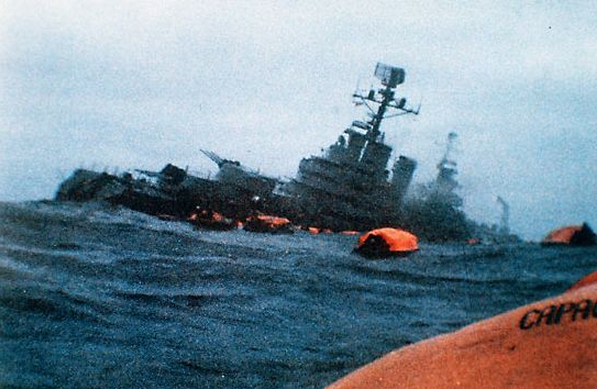 Lt. Alastair Mitchell of the Scotts Guards talked about his experience as a foot soldier in the islands:
"The tension was sort of electric. We were all moving on an extended line and still nothing happened. After a while you could almost feel a sense of relief, and just as we were beginning to feel that, the whole horizon was literally lit up in a sea of white flashes. The noise was quite incredible, and we were stunned for a minute or two, and you had this feeling that if you raised your hand it would be shot off.

You can always tell if you're close to someone when they've been hit because you hear the crack of a bullet as it hits solid flesh and bone. It is pretty unpleasant. It is very grim and even if you didn't hear that sort of thing before you instinctively know what had happened."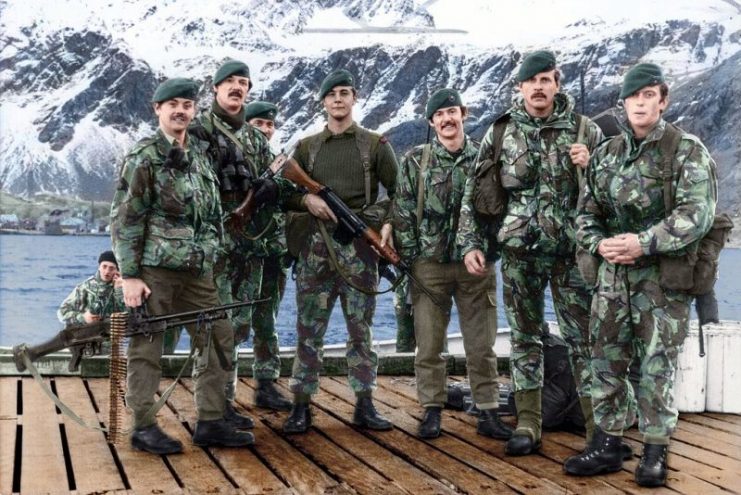 Mitchell continued as he described reaching the top of a mountain the clear view of Port Stanley. The view from 4 kilometers away was amazing but cut very short as they came under from Argentinian soldiers only 200 meters away.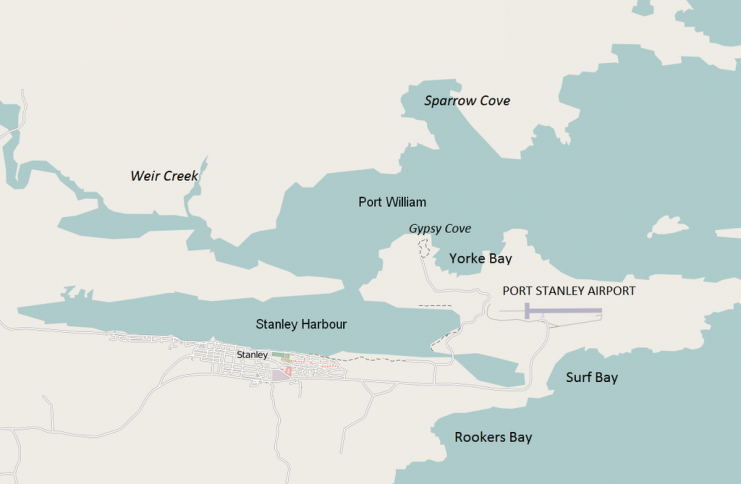 "As I turned to run into the nearest cover myself, I felt what was like an enormous hammer blow to my leg and I saw the tracer rounds all around me. Both my legs, but especially my right leg was stiff and there was a brief burning sensation through the muscle. I touched my leg with my right hand and two of my fingers went in up to the knuckles. At that point I realized I had actually been hit."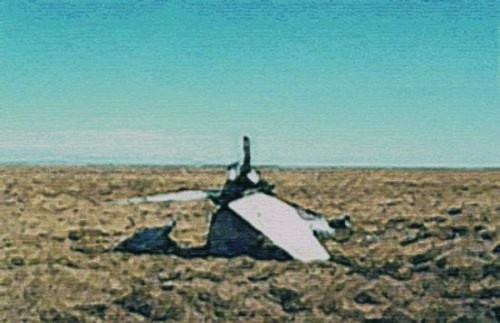 Another soldier, Major Chris Keeble, talked about his experience in the battle of Goose Green, but it could also be applied to many of the battles during the conflict. Keeble's recollection of the events:
"It's dark. There's incoming fire to you. There's white phosphorous going on to provide smoke and illumination. There's tracer fire both coming towards you and going away from you. There's fear running through you. You close up towards the trenches. You throw grenades and fire your weapon. You bet, it is savage gutter fighting. Everything you've ever experienced before is nothing like it. It is basic killing."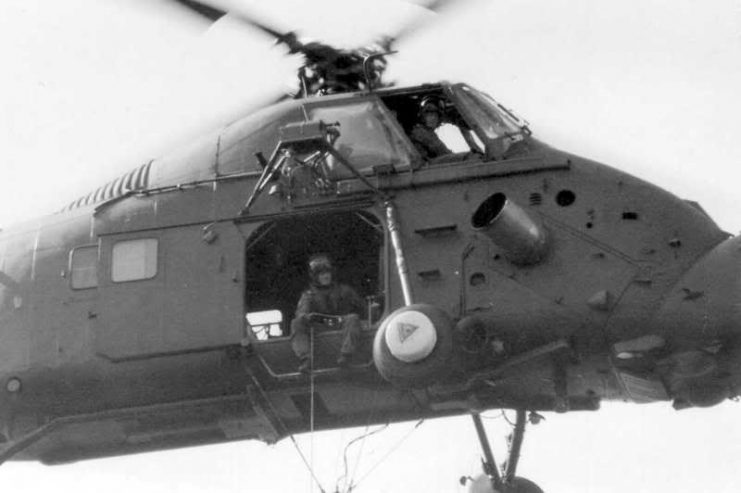 The Argentinian soldiers, although they were from different backgrounds than their British adversaries, have shared many of their own experiences from these events. Argentinians are taught since birth how they once had a thriving colony in the Falklands until in 1833 when the British came, took over, and replaced all natives with their own population, and then built it up from there ever since.
South Americans, in general, know that the Falklands are part of Argentina's continental shelf and view the British settlement on the Falkland Islands as another example of British colonialism.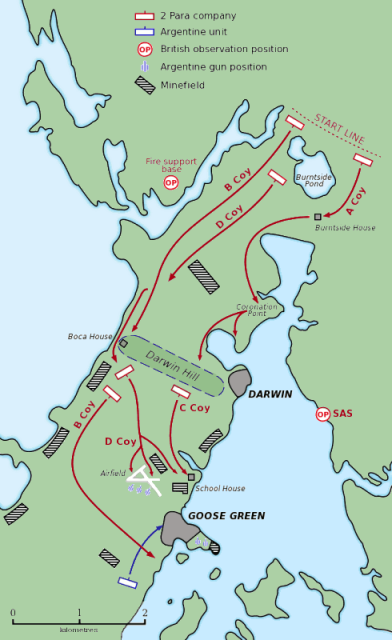 It's impossible to listen to their view without calling them by their native Argentinian name, the "Malvinas". Also, it is widely known that their recovery has been a national cause for so long, that even a hugely unpopular de-facto regime like the Military Junta that was ruling over the country during 1982, could be forgiven of all flaws if they could just recover the islands, even by force. To them, Argentinians were just defending an extension of their homeland, even if their civilian population was British.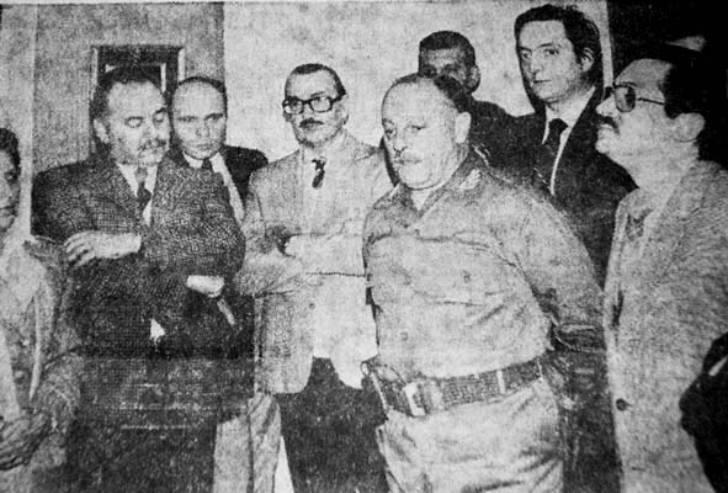 Argentina had only a fraction of veteran regulars during the war, and they mostly stayed on the continent to defend against a possible British counter-invasion to the mainland. This was hugely criticized by their own people because this meant that most of the soldiers that fought at the front in the islands were poorly trained conscripts.
Bear in mind that the majority of them were kids who had just turned 18 and had no prior combat experience, and took the campaign with the same naivety as an adolescent adventure. They were however very nationalistic, highly motivated, but ill prepared for what lay ahead. These are some of the many factors that led to the high number of casualties.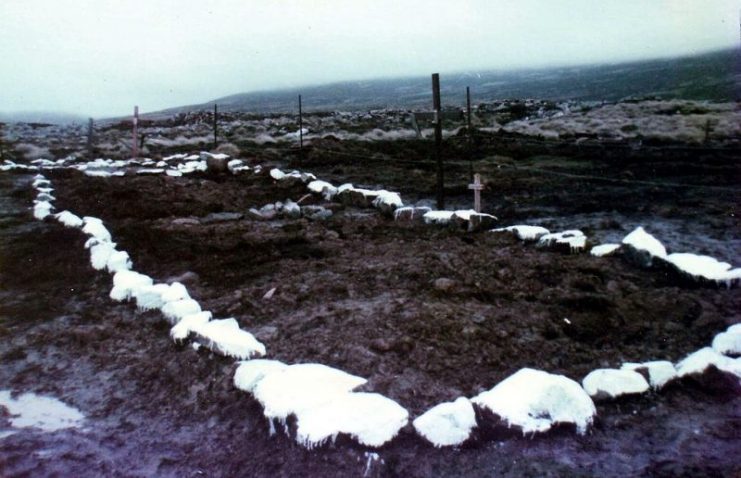 It is true that the British had the black belt on war, their experience and professionalism were superior. To complicate matters more, even though Argentinians had an abundance of numbers of both material and men, they had a 3rd world military budget, and that led to serious logistical deficiencies. For example, Argentinian planes had no flares or countermeasures of any kind. Their only defense from an incoming missile was a sharp turn towards the deck and a prayer.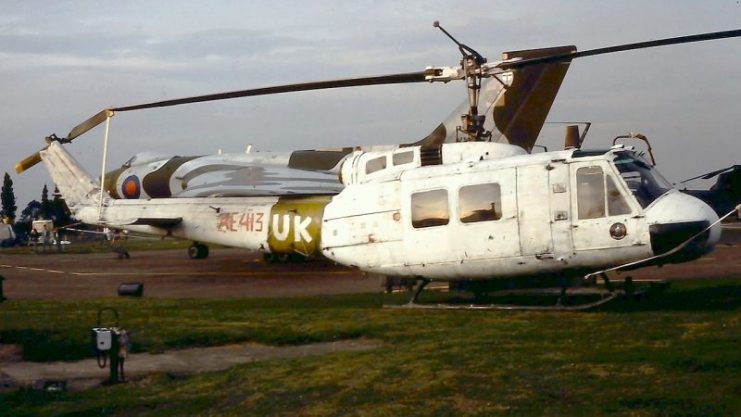 Those shortcomings, contrasted by a stark nationalism often took them to desperate situations. One Argentinian Artillery, Sergeant Walter Rubies, shared:
"We were in Sapper Hill defending Port Stanley in our last battle. Our task was to provide artillery covering fire for the front line troops, but we were asked to comply with a rate of fire of more than twice the maximum that was recommended for the Oto Melara gun we were firing.

That made the gun overheat pretty fast, and the gun kept burrowing into the ground. All the shovels were assigned to the trench diggers so we didn't have one. There we were, digging out the cannon with our hands into hot earth just to keep firing. We had to save our brothers in the front, so our company kept firing at that insane rate until all of the cannons broke."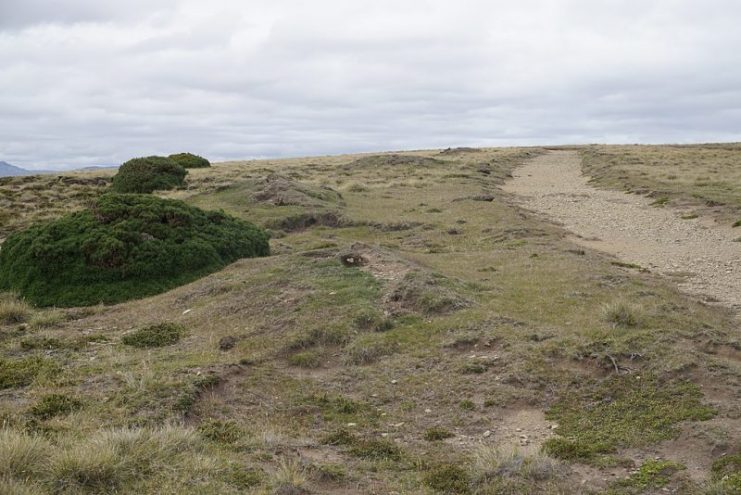 Rubies would continue fighting even after most of his fellow soldiers had been killed or evacuated from the area. Eventually his artillery battery became the front line as British troops advanced. He continued to describe his experience and that of his fellow soldiers:
"I was holding the last piece of artillery, and 1st Corporal Dattoli, one of the bravest men I've ever met, ran a few hundred meters to the front and got into a Hispano-Swiss twin cannon anti-air gun, that spits high explosive rounds. He emptied all the ammo it had left on the British and then quickly dashed back to our trench."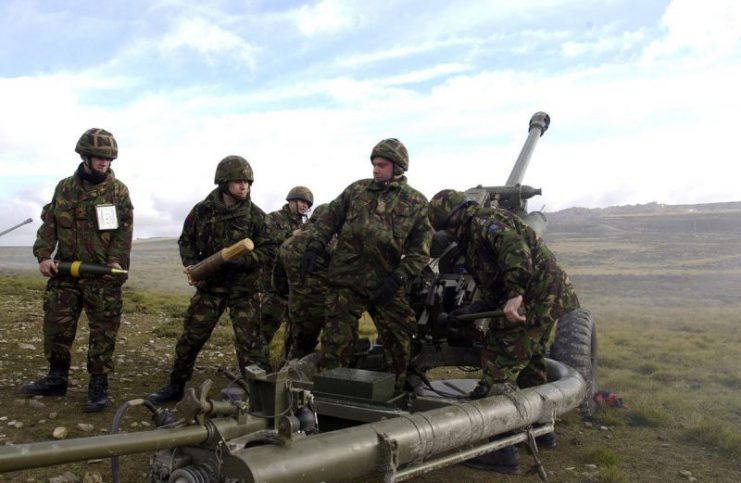 Obviously, he lived to tell the tale, but, not everything was bravado and gung-ho attitude on the Argentinian side. Many were quite terrified as well. There is the story that was retold countless times at meetings for Malvinas' war veterans, and the name of the soldier who told it first was sadly lost, but it's worth revisiting.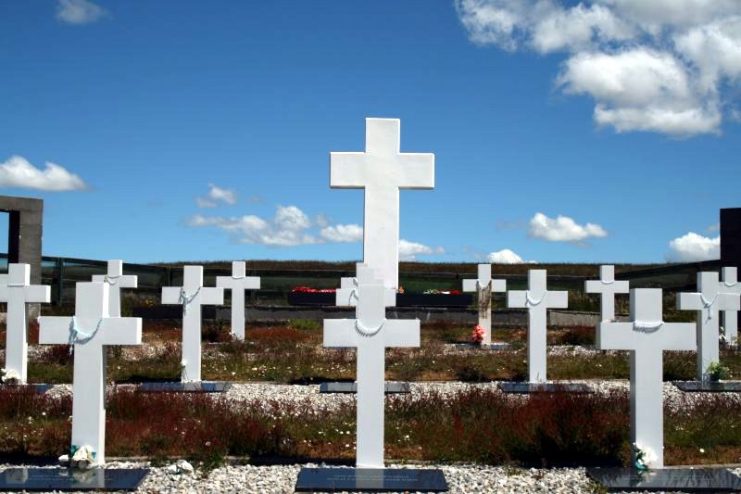 One soldier describes the situation where a grenade exploded near their position and lifted a soldier up in the air. There was shouting, screaming, explosions and bullets flying. Complete chaos. A fellow soldier started shouting that he was hit and that he had had enough and was leaving. He handed his rifle to his mates and meant to run away but this was happening during a firefight with the British troops right in front of the them.
Just as he started running away from the fight, a phosphorous grenade reached him and he caught fire. He was running around like a human torch, but what was really bothered the men was that he was illuminating their position in the dark and jeopardizing the whole team. One soldier remarked, "At that point we didn't care if he lived or died, we just wanted him gone away. We were all terrified."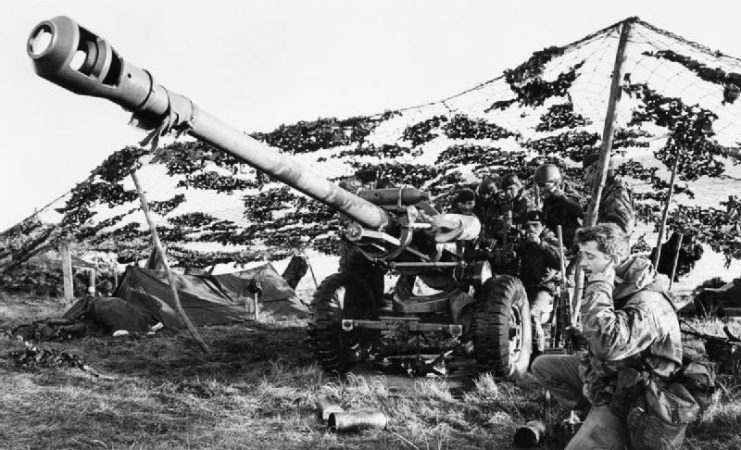 Argentine Conscript Guillermo Bianchi tells us about how the final days of the war were lived:
"After we lost our last positions, we were numbed, not thinking about much. We let everything go with the flow. It was a bittersweet relief and confusion was everywhere. Even though we were prisoners of war, we had hope that we would someday return to our homes.

One of our British keepers joked around with me, he always said he wanted my helmet and offered me coins and whatever he could get his hands on to trade for it. At last when we got off the ship, he took my helmet with a smile and sang 'Don't cry for me Argentina' jokingly. I was surprised to have such sympathy for my former enemy."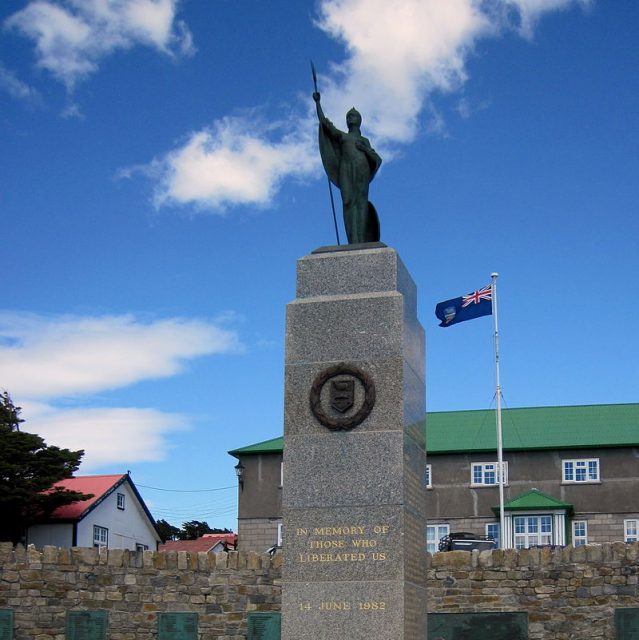 The entire conflict ended with 649 Argentinian dead and 255 deceased British. However, many people believe that British casualties were 1090 according to now classified British documents. What is crystal clear is that the war did not do much good for either side.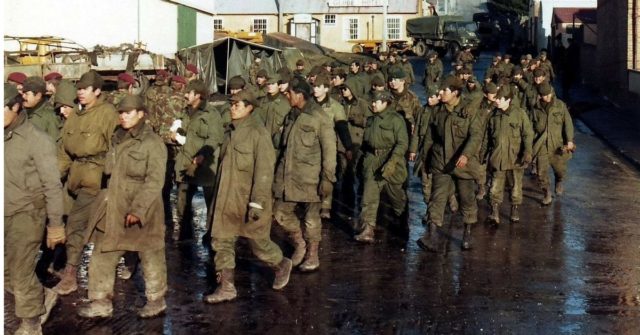 Read another story from us: The Argentinian Side of the Falklands War
While most Argentinians will never cease to consider the Falklands a stolen territory, they have now a much more mature attitude towards war. Even though they would fight determinedly to defend their continental mainland should it be invaded, they understand that "war never changes". It is extremely unlikely that there will be a return of hostilities over the Falkland Islands.