Some have speculated that the Russian Submarine K-129 was sunk by a US submarine, and that the sinking of Scorpion was done in retaliation for this.
On the 21st of May 1968, the US Naval Communication Station in Greece received a message from USS Scorpion, a Skipjack-class nuclear submarine which was carrying two nuclear torpedoes and was on her way home after routine operations in the Mediterranean.
Scorpion's radioman informed the Communication Station that the submarine was homeward bound, approximately 250 miles southwest of Portugal's Azores Islands, and that they expected to arrive at Naval Station Norfolk at 1300 hours on the 27th of May. This was the last message Scorpion would ever send.
Seven days later, when Scorpion failed to arrive at Norfolk, the US Navy declared the nuclear submarine "missing and presumed lost." The wreckage of Scorpion was discovered in October that year, along with the bodies of all ninety-nine servicemen on board – and to this day the cause of the sinking of the submarine has been shrouded in mystery and surrounded by controversy.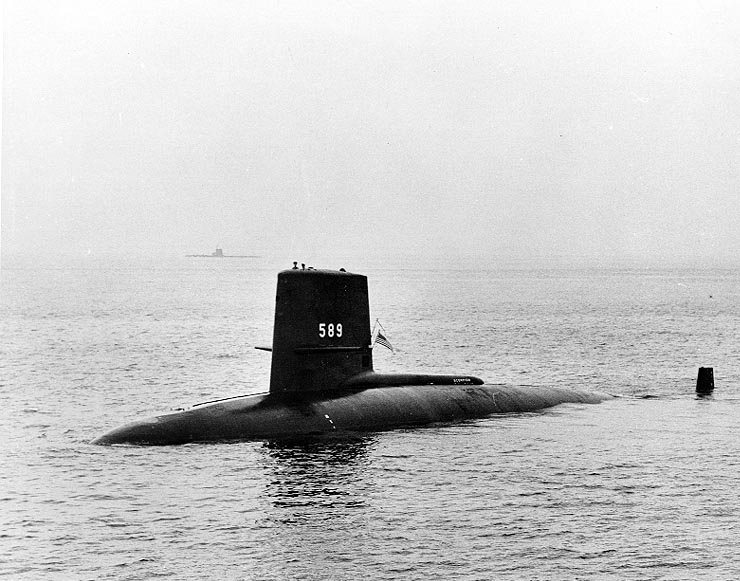 Scorpion (SSN-589) was one of a number of Skipjack-class nuclear submarines that entered service in the years between 1958 and 1961. For over a decade these Skipjacks were the fastest submarines the US Navy had, and in addition to their speed and maneuverability underwater they were well-armed, with six 21-inch torpedo tubes.
https://www.youtube.com/watch?v=ACx2BxKyGA8
Scorpion served for eight years before her mysterious sinking. Her service included an unconfirmed foray into an inland Russian sea where she supposedly filmed a Soviet missile launch through her periscope.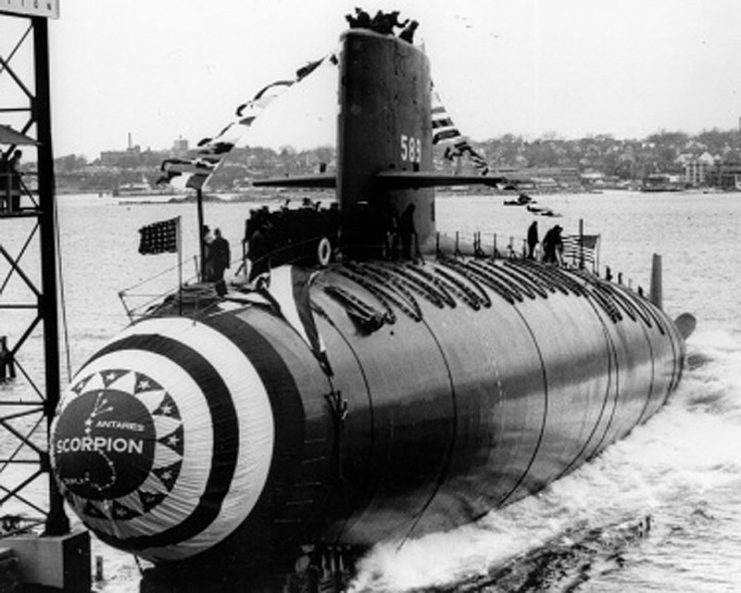 In 1967, a major overhaul was scheduled to take place on Scorpion at Norfolk Naval Shipyard, but this never happened. Instead, only emergency repairs were undertaken, and this has led to the formation of one of the major theories about why Scorpion sank: because of major structural faults that had developed in the submarine, but which were ignored due to budget and time constraints.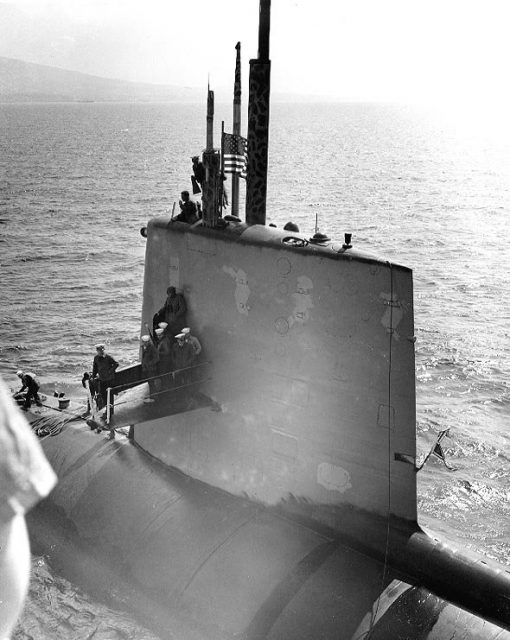 Proponents of this theory suggest that the Navy knew that an accident was almost certain likely to befall Scorpion, but that they chose to ignore this to save a few dollars. Furthermore, people who espouse this theory about Scorpion's sinking suggest that the Navy knows very well why the submarine sank, but that they are covering it up to avoid having to take responsibility.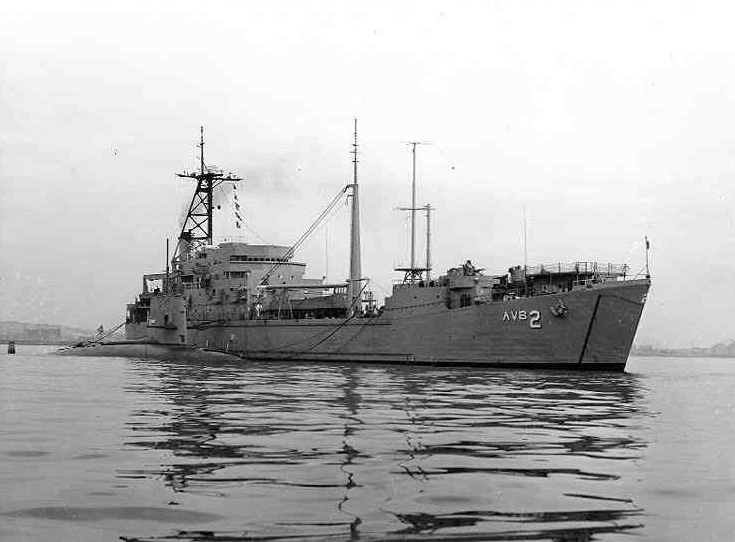 Another theory – which is also unsubstantiated – is that the Soviet Navy torpedoed Scorpion, and that the whole incident was swept under the rug.
Adding fuel to this particular fire is the fact that just two months prior to the mysterious sinking of Scorpion, the Soviet ballistic missile submarine K-129 also suffered a mysterious sinking. As was the case with Scorpion, nobody survived the sinking of K-129.
Some have speculated that K-129 was sunk by a US submarine, and that the sinking of Scorpion was done in retaliation for this. A smoking gun for this theory is the fact that a few days prior to Scorpion's sinking, she took a detour to conduct surveillance of Soviet Navy ships in the region.
However, there is little concrete evidence that the two submarine sinkings were linked, or that either submarine was sunk by enemy action.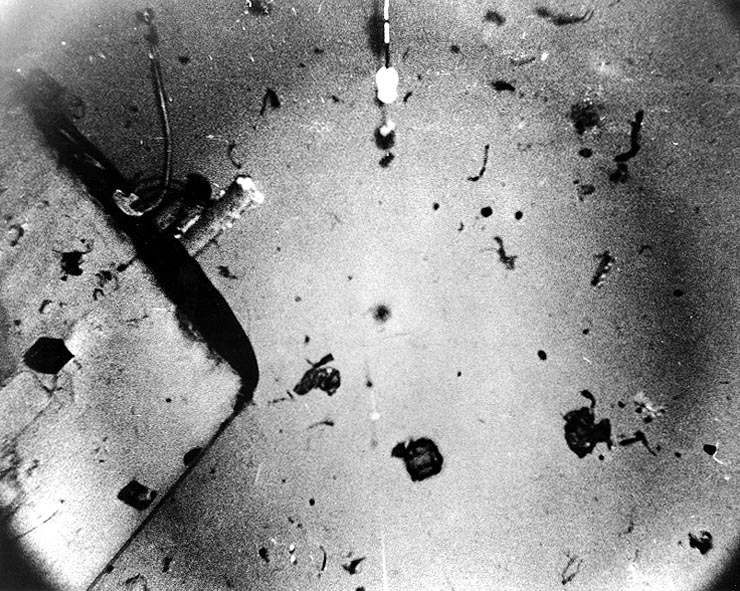 One of the most plausible theories about the sinking of Scorpion is that of a battery explosion. An examination of the debris around the wreck of Scorpion on the ocean floor revealed what appear to be scattered remains of battery fragments.
If the main battery of the submarine had indeed exploded due to some sort of internal fault, the explosion would have been powerful enough to damage the submarine sufficiently to cause unstoppable flooding onboard, which would have quickly sunk the sub. Despite the plausibility of this theory, there is no definite evidence that a battery explosion was what caused Scorpion to sink.
With regard to explosions, another theory is that a torpedo self-fired and blew open the submarine's hull. This would certainly have sunk Scorpion in very short order, but again, examination of the wreckage has not provided any solid evidence that this is what happened.
Another mechanical fault theory relates to the submarine's trash disposal unit. If this had malfunctioned, as suggested by supporters of this theory, it would have flooded the submarine quite quickly and caused it to sink. Again, though, there is no concrete evidence that Scorpion sank because of a faulty trash disposal unit.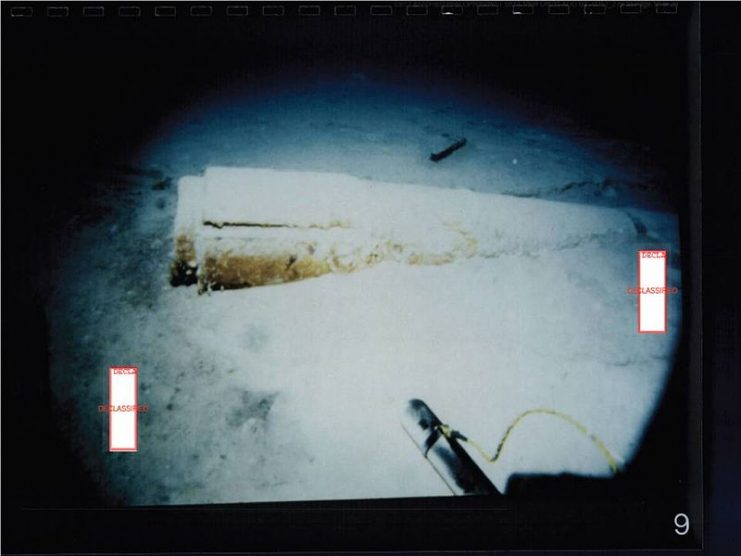 While all ninety-nine crew on board Scorpion perished in its sinking, two crew members survived because they were transferred off the sub just days before it sank. On May 16th, Interior Communications Electrician First Class Joseph Underwood was transferred off Scorpion for health reasons, while Technician First Class Bill Elrod departed the sub for family reasons.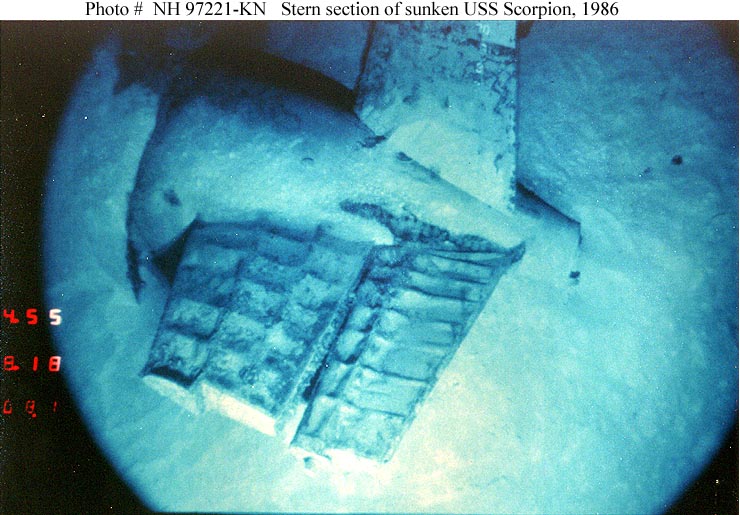 Read another story from us: The Wretched Fate of The USS Thresher
When called to testify about the state of the submarine at the time they departed it, both men testified that Scorpion was running smoothly aside from a few minor hydraulic issues. Their testimony, unfortunately, only further compounded the mystery of how and why the submarine sank.
The US Navy maintains that the cause of the loss of Scorpion is unknown, and has rejected calls to reinvestigate the incident. For now, at least, it seems that the cause of the sinking of USS Scorpion will remain an unsolved mystery.