By Jeremy P. Amick
Though many decades have passed since Corporal John Allen Campbell lost his life while serving with the Marine Corps in Vietnam, memories of his lighthearted and sociable personality resonate clearly in the thoughts and musings of his friends and siblings.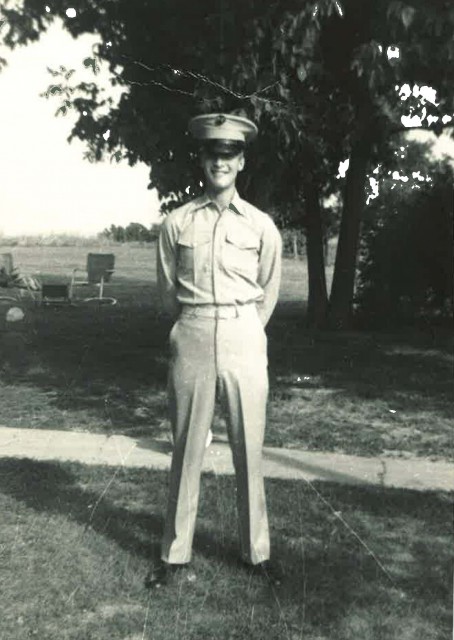 "Johnny and I spent countless hours together while growing up … we were inseparable," said Dennis Jungmeyer, who graduated from Russellville High School (Mo.) with Campbell. "He was really one of a kind, a happy-go-lucky kind of guy."
Jungmeyer also said that his friend occasionally enjoyed some good-natured mischievousness, stating, "We did things that would get us in a little trouble, but when you look back on it … well, it was all for fun and created some good memories."
Born December 24, 1946, Campbell grew up on a farm just outside of Russellville, Mo., and was the third oldest among eleven siblings, which included three brothers and seven sisters.
Campbell's younger sister, Jean Klindt, also acknowledged her brother's distinctive ability to "joke around and make people laugh," adding, he attempted to enlist in the Army after graduating high school in 1964, but was rejected due to a heart murmur.
However, the Marine Corps later decided they could use his services when drafting him in 1966 during the heart of the Vietnam War.
"I remember when Johnny was drafted; he took it rather well," Jungmeyer said. "But I do remember him saying that he didn't even know where Vietnam was or why he was going. Back then you didn't have the immediacy or prevalence of media coverage that you do now to know what was going on."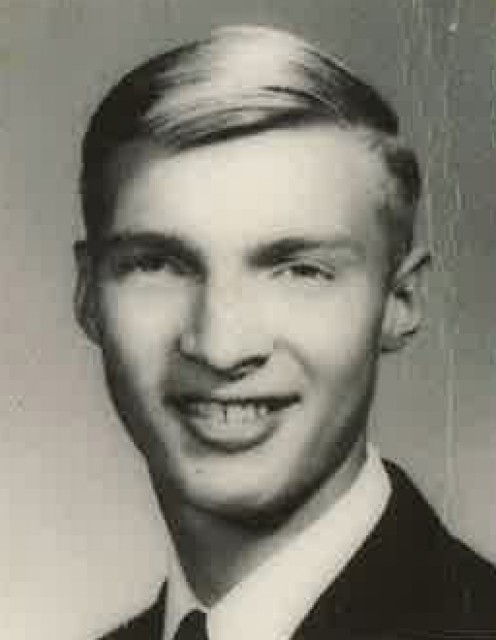 The young Marine recruit traveled to Camp Pendleton, Calif., for several weeks of boot camp. On August 11, 1966, the Jefferson City Post-Tribune reported that Campbell was home on a 14-day leave and would "stand by for active duty in the West Pacific."
Campbell's obituary notes that he began his service in Vietnam as a rifleman in September 1966 with Company M, 3rd Battalion, 7th Marine Regiment, which, according to the regimental lineage listed on the Marine Corps website, had deployed to Vietnam the previous year.
"Johnny would write me every three or four weeks—and I still have every one of the letters that he sent me," said Jungmeyer. "And just like he was in person, many of the letters were quite comical; he would tell me about his conquests and some of the things that he experienced over there."
Yet as the end of the young Marine's tour in Vietnam approached, the final letter that Jungmeyer received seemed to portend a most unfortunate event.
"In July (1967) I received a letter and in it Johnny mentioned that all of his friends who had deployment dates back to the states were getting killed." With a pause, Jungmeyer added, "Three weeks later I learned that Johnny was killed."
On August 13, 1967, Campbell was on patrol in the Quang Nam Province of Vietnam, when an unknown enemy explosive device detonated, killing the 20-year-old Marine.
A roster accessed through the website of the association for Company M, 3rd Battalion notes that Campbell became the company's 50th Marine killed in action since their arrival in Vietnam in September 1965.
"I still remember Roena (Campbell's mother) calling me and giving me the news," Jungmeyer said. "Johnny was the first close acquaintance that I experienced being killed and it really took many years for his death to sink in since we were all so young when it happened."
The fallen Marine was laid to rest in Enloe Cemetery near Russellville on August 24, 1967, an event that demonstrated to a younger sister the cohesiveness of the small community in which they lived.
"Although I was pretty young when we lost Johnny, I still remember all of the people that were at the funeral and how it affected the community—to lose somebody so young in a war that had his entire life ahead of him," said Klindt.
"Maybe that is why we are still so close as a family," she added. "I can't help but think that losing Johnny helped pull us all closer together."
And as his close friend solemnly explained, the actions of Corporal Campbell should warrant an enduring level of respect and admiration from the country for which he so willingly made the ultimate sacrifice.
"The fact that he went and served his nation with no malice really shows what character he had; it was his perceived duty and he did it without complaint," Jungmeyer said.
"Not everyone is that loyal and brave, but that is the kind of person he was," he added. "In my opinion, remembering Johnny is the least we can do."
Campbell was posthumously awarded both the Purple Heart and Bronze Star medal and is recognized on Panel 24E/Line 107 of the Vietnam Memorial in Washington, D.C. For more information on Company M, 3rd Battalion, 7th Marine Regiment, visit their association website at http://www.mike37.org/.
Jeremy P. Ämick writes on behalf of the Silver Star Families of America.
Jeremy P. Ämick
Public Affairs Officer
Silver Star Families of America
www.silverstarfamilies.org http://www.silverstarfamilies.org Cell: (573) 230-7456