This is the short story of the death of two young tankers in 4 troop, C-squadron, 44th Royal Tank Regiment. They are named Stan Matthews and John Thorogood, both were killed during Operation Market Garden in the Netherlands.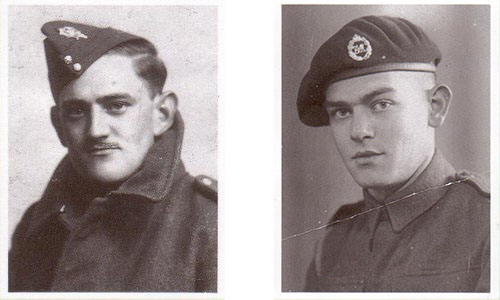 On September 21st, 1944 between 16:00h and 17:00h they were driving in their Sherman Firefly under the command of Lieutenant David Cohen towards the tiny hamlet of Olland. Together with a second tank, they advanced without infantry, this was due to a misunderstanding or bad communications between the Americans and British.
They were supposed to be supported by American paratroopers from B- Company 502nd PIR, 101st Airborne but they had no orders to move along with the tanks.
They ran into the blocking position of the German 59th Infanterie Division which had positioned a 75mm or 88mm anti-tank gun in a field next to the road.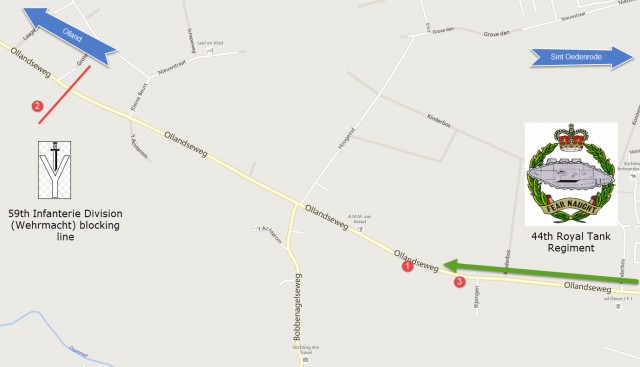 After driving a couple of 100 yards their Sherman Firefly was hit by anti-tank fire, the driver Stanley Matthews was killed instantly. The tank rolled on uncontrollable until it hit a tree and stopped, for good.
Lieutenant David Cohen tried to lift the wounded John Thorogood out of the tank but was blown off it when the next shell hit the tank.
Somehow John managed to escape from the burning tank and started to make his way back to the allied lines. He made it some 100 yards from the tank when was killed by a German sniper or machine gun fire (this is unclear).
The other two crew members, lieutenant David Cohen and the wireless operator (name unknown) escaped but were severely wounded. The second tank was also hit but made it back to Sint Oedenrode.
After the action, Jack and John were buried in the field next to the tank by the Germans with the help of local boys.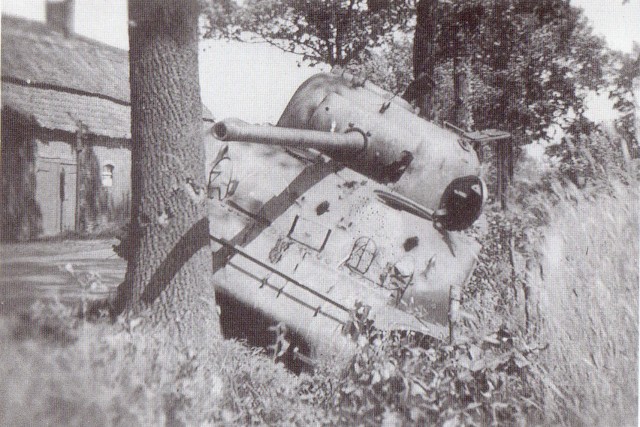 John's brother, George, wrote a book about it: "Proven beyond doubt", it tells the history of this event in more detail and the help he got from the local Dutch people who helped him in his search for the truth.
A while ago I went to the same location and took the following photos:
The approximate location where the tank was hit, the house has been modernized, the road widened and the ditch has made way for a bicycle path.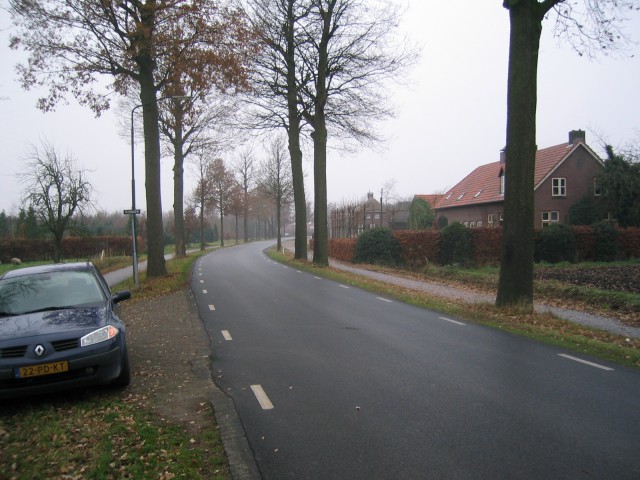 Looking towards Olland, the tank would have made it a few yards further before being fatally hit by a German Anti-Tank gun.
In 1994 a small monument was erected to the memory of these soldiers.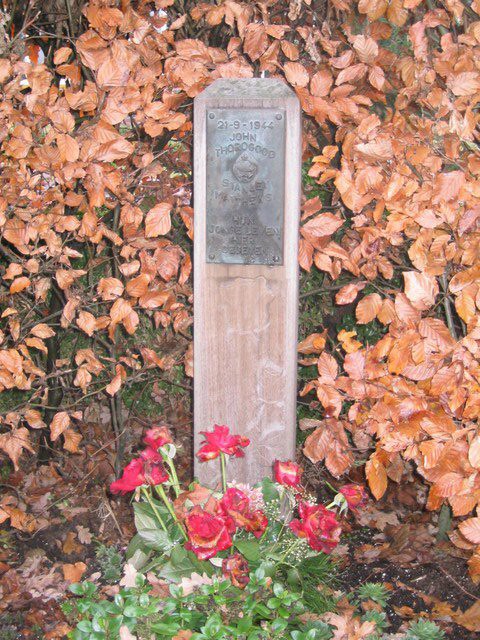 It says:
21-9-1944
John Thorogood
Stanley Mathews
Hun jonge leven hier gegeven
(Their young lives given here)
On June 11th, 1946 their bodies were exhumed and they were moved to the Uden War Cemetery, they still lie side by side, Stanley Matthews on the left and Jack Thorogood on the right.
By Joris Nieuwint, for War History Online.