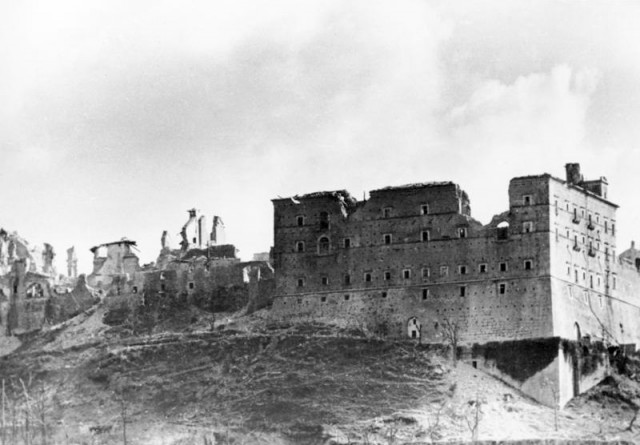 In this second part we will be looking at the German side of the battles abbey on top of Monte Cassino in an amazing collection of German War Photographer images relating to this epic battle.
In February and March of 1944 a bitter fight took place to take the town of Cassino and the abbey at the top of the mountain. Only after the allies launched yet another major offensive on May 22nd 1944 was the abbey taken and the German Front pierced. The road to Rome was finally open and the city fell on June 5th, one day before the allied invasion of Normandy.
Click here for Part 1, the battle for Cassino.
All pictures, unless stated otherwise, come from the Bundesarchiv / wikimedia:
The Abbey – Saving the treasures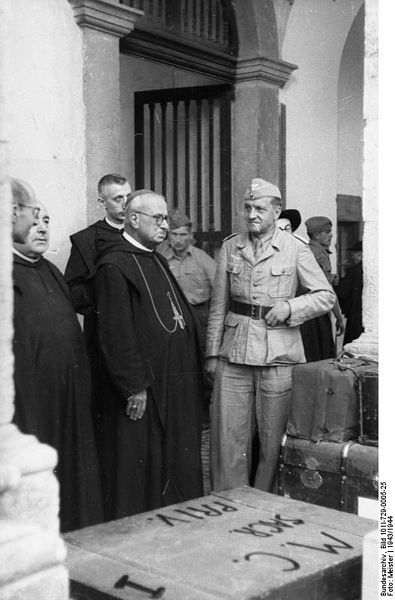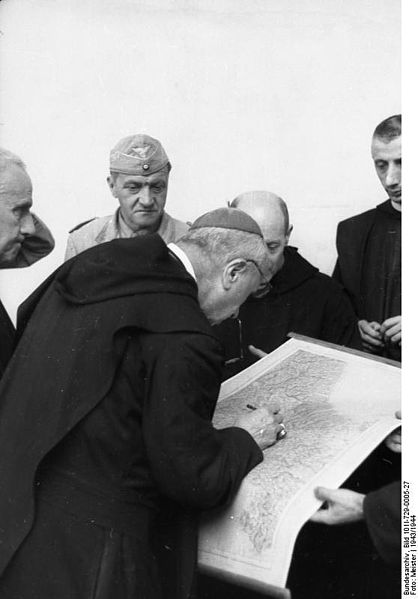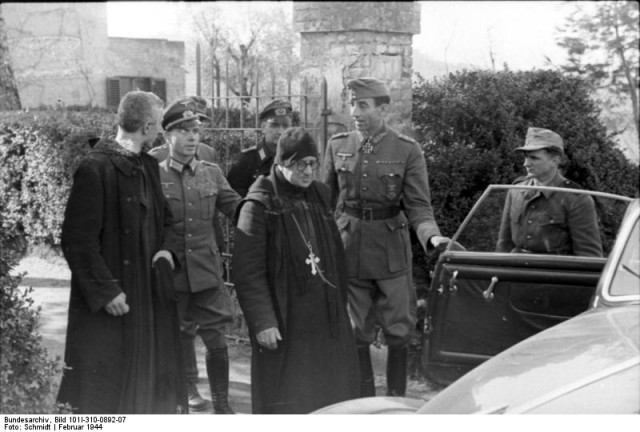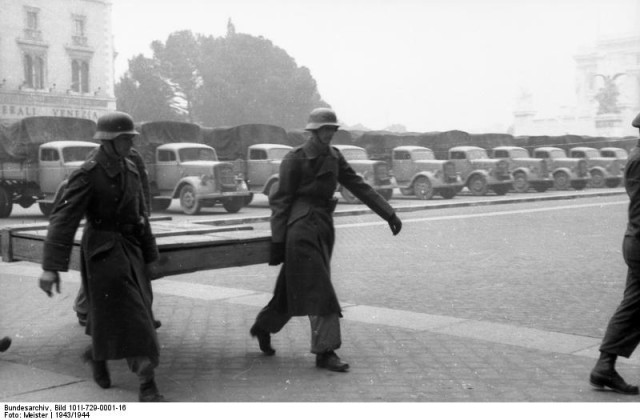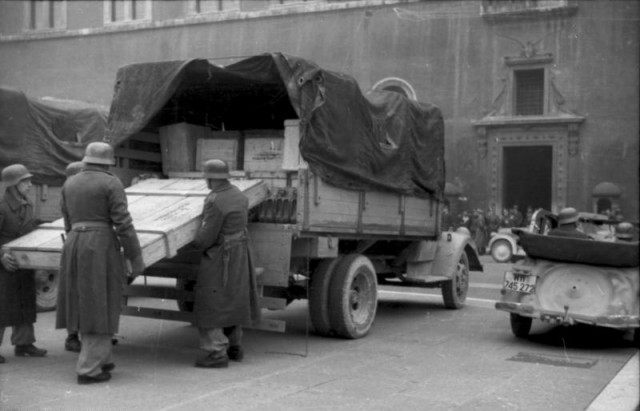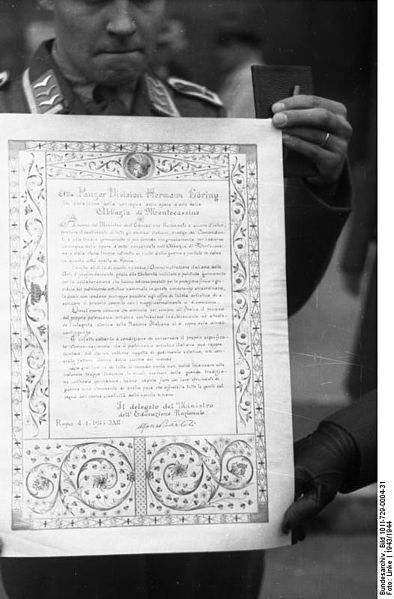 The Abbey – Destruction and Ruin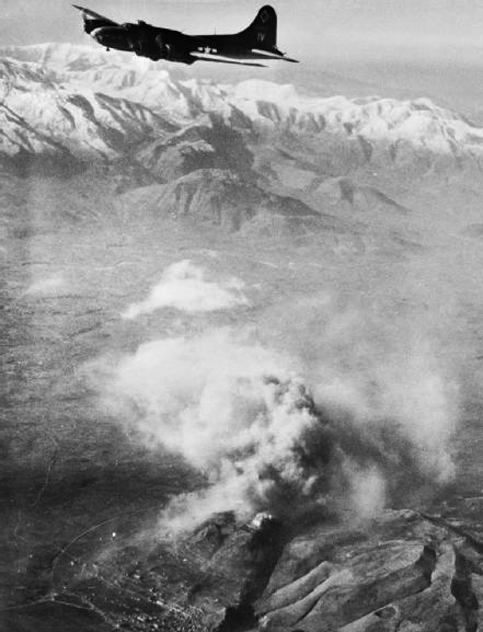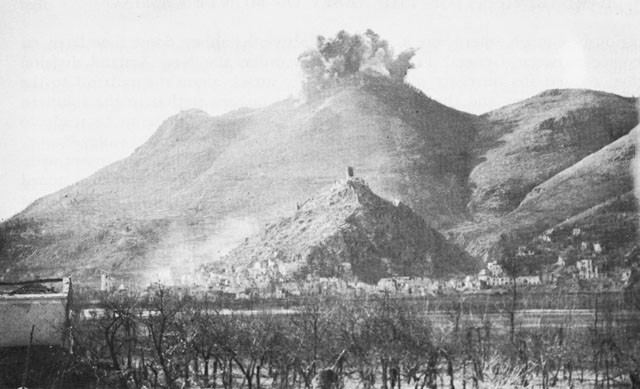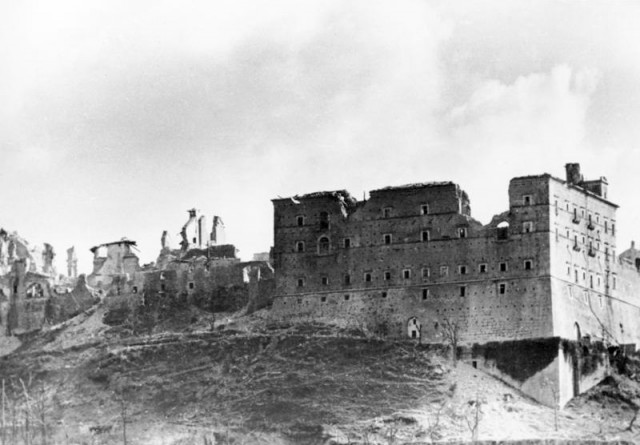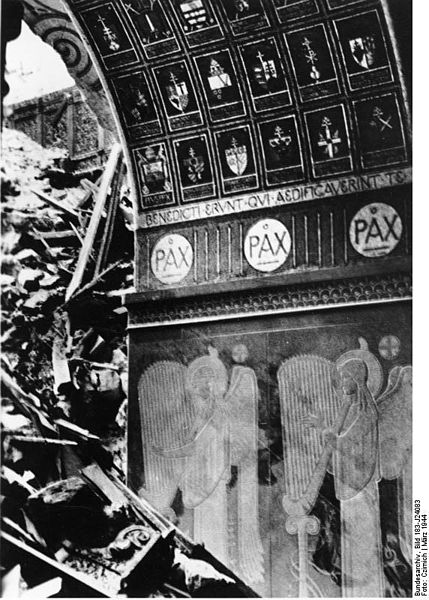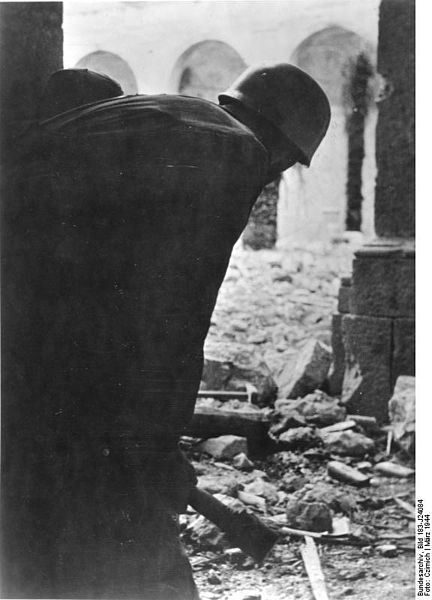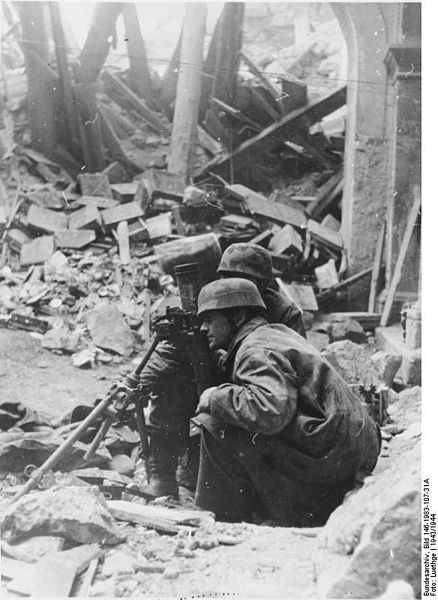 The End