By Jeremy P. Amick
Often times we find ourselves so involved with the flurry of activities designed to recognize the efforts our brave veterans and servicemembers, that we occasionally overlook the profound sacrifices made by the organizations supporting them.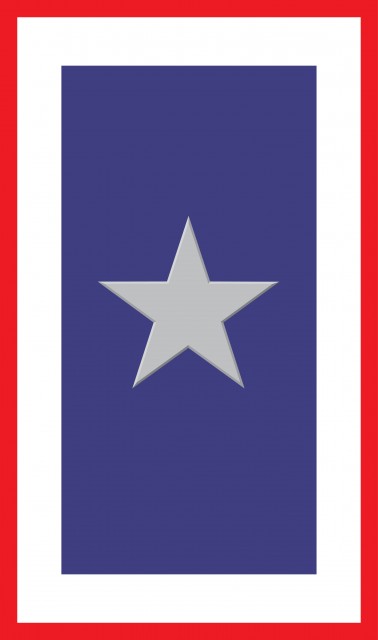 The majority of these unsung heroes work tirelessly behind the scenes while receiving little—if any—recognition for the labors they put forth in support of a cause to which they feel inextricably woven.
Those within military and veteran social circles have become familiar with the Blue Star Mothers of America (an organization recognizing those with family members serving in armed forces) and the American Gold Star Mothers (an organization honoring those who have lost a son or daughter in the service); however, there is one classification of veteran that often goes unnoticed: those wounded, ill or dying as a result of their military service.
Resurrected from the back pages of World War I history, one such organization—the Silver Star Families of America (SSFOA)—has received a new breath of life. The history and use of the Silver Star can be traced back to 1917, during which time it was adopted by the American War Mothers to recognize the combat wounded.
An early practice developed into a tradition when the mothers of World War I servicemembers would cover the blue star on the service flag with silver thread to honor a loved one who was injured in the line of duty. This practice remained relatively popular throughout both World I and II, but sadly fell away in the ensuing years.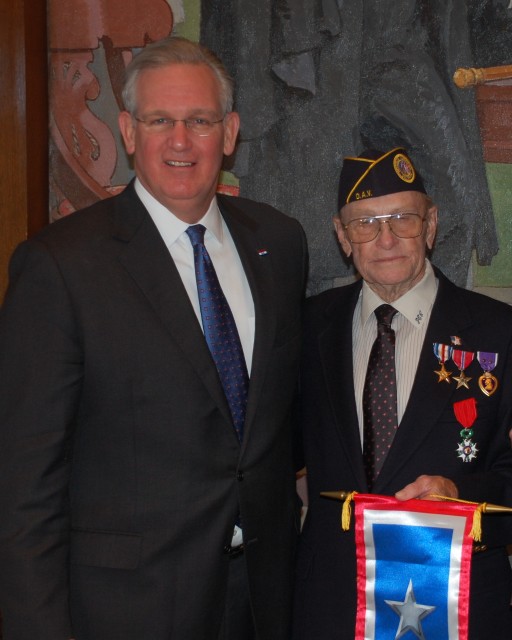 But in 2004—through the dedication and foresight of its Clever, Mo. founders, Steve and Diana Newton—the SSFOA was formally established and received its official status as a charitable organization shortly thereafter.
The primary token of recognition provided by the SSFOA consists of a Silver Star Service Banner and certificate of recognition—both provided free of charge—to veterans with qualifying injuries.
Qualifying injuries include: Purple Heart recipients; victims of friendly fire; those suffering from post-traumatic stress, traumatic brain injury, Agent Orange and Gulf War Syndrome; and those with injuries, wounds or illnesses originating in a combat zone.
"We are blessed to have individuals with such courage and dignity in the USA," states SSFOA co-founder and daughter of a U.S. Navy veteran, Diana Creed-Newton, "and it is a small gesture of our eternal thanks for our combat wounded and ill troops and veterans."
The SSFOA has expanded their efforts to recognize veterans by collaborating with organizations such as the Thank You Foundation to honor those servicemembers who have experienced an injury or illness occurring outside of a combat zone or in times of peace.
The organization has also established programs which pay tribute to the sacrifices made by military medical personnel, merchant marines, and—in honor of our four-legged friends— provide a certificate recognizing the important contributions that have been made by military working dogs.
Missouri Governor Jay Nixon has acknowledged the work of the SSFOA by signing a bill establishing May 1 of every year as the "Silver Star Families of America Day" in Missouri, in addition to holding regular ceremonies in his capitol office during which combat veterans are presented with a banner.
The United States Senate and U.S. House of Representatives soon followed with resolutions recognizing May 1 in honor of our combat wounded and ill troops and veterans.
"The members of the Silver Star Families of America and I are deeply gratified that Missouri was the first state in the nation to recognize the Silver Star Service Banner and Silver Star Service Banner Day," stated the organization's founder and Marine Corps veteran, Steve Newton.
"With the United States House of Representatives passing House Resolution 855 and the Senate passing Senate Resolution 534 affirming at the Federal level, May 1st will forever be a day for the country to remember and honor our wounded, ill and injured from all wars," he added.
Currently all 50 states and more than 3,000 cities and counties have signed proclamations in support of May 1st date.
As a charitable organization, the SSFOA relies primarily upon a group of volunteers and the financial support of donors in order to maintain and continue their military- and veteran-centric recognition efforts. For more information on the mission of the SSFOA, their various programs, or to request a banner and certificate in recognition of an injured or wounded veteran, please visit their website at www.silverstarfamilies.org.
Jeremy P. Ämick writes on behalf of the Silver Star Families of America
Silver Star Families of America
www.silverstarfamilies.org
Cell: (573) 230-7456