Korean War veteran reflects on service as Army investigator
By Jeremy P. Amick
Like so many of his generation, Bob Kettler had no choice when it came time to answer his country's call to service. But in spite of a decision made by a draft board more than 60 years ago, this the Jefferson City, Mo., veteran was proud of the part that he played in an operation that would find him serving thousands of miles from home.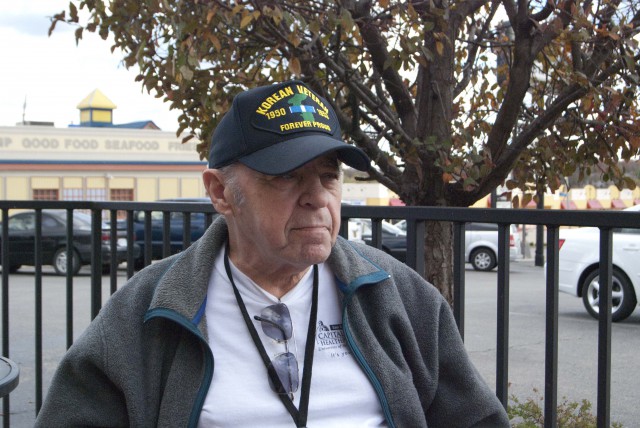 Growing up in Jersey City, N.J., Kettler graduated from William L. Dickinson High School in 1949. Shortly after graduation he began work as a district manager for the Jersey Journal.
But this budding young man's civilian employment would soon be interrupted when, in 1951, he received notice from the local draft board that he had been selected to serve in the military.
On November 15, 1951, the the 21-year-old Kettler reported to the local armory in Jersey City and was sworn into the service.
"I didn't even get my Thanksgiving Dinner that year," laughed Kettler. "While we were at the armory they lined us up and told us to count off (in sets) from one to ten. Once we were done counting they told all of the 'tens' to step forward—they were going to be Marines."
Although prepared to serve in any capacity necessary, Kettler was relieved that he had missed the informal selection process for becoming a Marine.
"I had an Uncle that served in World War II and I heard enough from him to know that the Marine Corps wasn't for me," grinned the veteran.
Chosen to serve in the Army, the young soldier was sent to Camp Gordon, Ga., in order to complete his basic combat and military police training. During his in-processing, Kettler took a military aptitiude test which demonstrated that he might do well on the officer candidate test.
"I found out that an officer had a six-year commitment," recalled Kettler. "I told them, 'No thanks. I'll do my two years and get out.'"
Upon completion of his military police and signal corps training, Kettler was provided with a 30-day leave and returned home to spend time with his family. He then flew to Seattle, Wash., where he spent approximately two weeks at Fort Lawton prior to boarding a troop ship bound for Japan.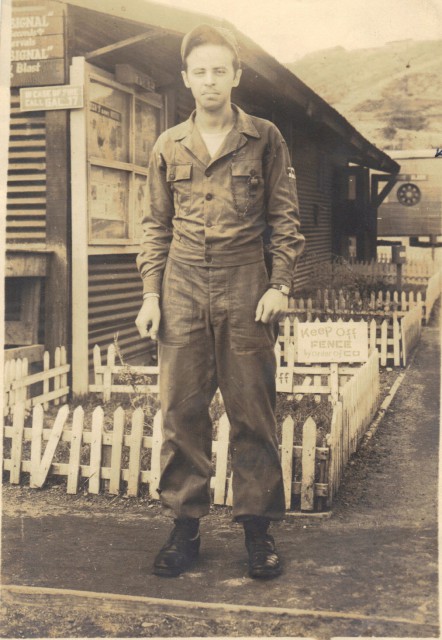 Spending almost two weeks at sea, the soldier recalled the ship being buffetted about by the waves, and many of his comrades falling ill to seasickness.
"I had a table to myself and all the food that I could eat," stated Kettler, when discussing his abilty to avoid the plight of seasickness affecting so many of the troops onboard.
Following a one-day stop in Japan, the transport ship then traveled to its eventual destination of Pusan, Korea.
Upon his arrival in this new foreign land, the newcomer was awestruck with the deplorable living conditions he witnessed. "There were drainage ditches on both sides of the road," Kettler said. "I saw one guy relieving himself in one part of the ditch…and another guy just downstream from him brushing his teeth from the same ditch."
Assigned to the 54th Quartermaster Battalion, 32nd Quartermaster Group, he spent part of his time working in an adminstrative capacity as a company clerk. Kettler disliked the drudgery of such a job and submitted a request for combat duty—an appeal that was denied because of the critical shortage of his miltiary occupational speciality as a military policeman (MP).
Luckily for the young soldier, he was soon granted the reprieve from the mundane that he so desperately sought.
"There was a captain who had worked as a lawyer in his civilian employment and caught wind of the fact that I was an MP. He said that he needed four guys to do investigative work," stated Kettler.
Kettler became part of team of investigators working to curb instances of theft by local Koreans hired to assist the military. As these locals had access to various U.S. supply areas, their creativity in sneaking items off of the base developed rapidly.
"We had tarps that were covering mounds of supplies on the base," Kettler said. "The locals would press down sections of the tarp so that water would collect in the depressed area. Then, they would place some kind of dye in the water to color the military clothing that they would steal."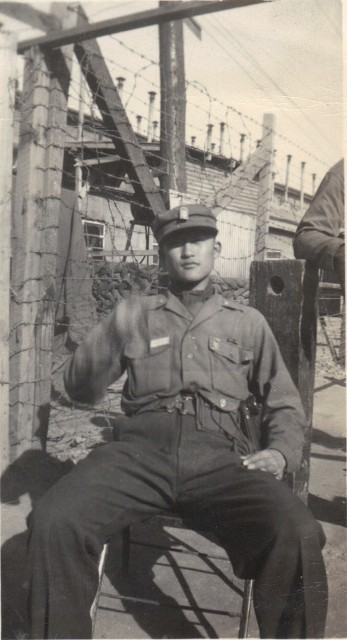 Kettler indicated that when caught, the suspected thieves would allege they had acquired the items from the black market. However, the investigator's diligence in preventing minor criminal acts would lead to him becoming the target of a potentially deadly threat.
"During one of my investigations I arrested and fired one of the locals for stealing government property. The man's son was the head of the local union representing the Korean workers."
The son was quite displeased with Kettler having terminated his father's source of income and stated that he was going to kill the investigator. For a brief period, Kettler began carrying a .45 caliber pistol in order to defend himself should the man make good on his threat.
"I honestly don't know why I carried the pistol," laughed Kettler. "I only weighed 120 pounds and couldn't hit the broad side of a barn if I was standing next to it!" Fortunate for the young soldier, the threat was never acted upon.
After spending 17 months in Korea, Kettler was thrown a going away party by some of his fellow unit members and given a pass to go off base by the company commander.
"We were at my final get-together and the commander showed up," Kettler said. "They had plied me with alcohol and were going to try and get me to sign reenslistement papers that were already filled out. I didn't fall for it!" joked the veteran.
Kettler was discharged from the U.S Army in October 1953 and returned to   New Jersey. After working in several locations throughout the United States for companies such as Campbell Soup, Monsanto and Cheesborough Ponds (the latter from which he retired), the veteran eventually settled in Jefferson City, Mo.
When asked about his role in the war and whether he would do it all over again if given the opportunity, Kettler asserted, "Most definitely."
"The citizens of Korea and the country needed help and the United States needed to show that we could deter communism," he said.
"Back when I was that age (21 years old), all you really wanted was to 'do the town' and have fun. But it was two years out of my life that really meant a lot to me."
Corporal Kettler passed away peacefully on Sunday, November 9, 2014 at St. Joseph Bluffs in Jefferson City, Mo., at 84 years of age.
Jeremy P. Amick writes on behalf of the Silver Star Families of America and is the author of the upcoming World War I book "Soldierly Devotion."
Jeremy P. Ämick
Public Affairs Officer
Silver Star Families of America
www.silverstarfamilies.org
Cell: (573) 230-7456