Veteran launches nursing career through naval service
By Jeremy P. Ämick
As a nurse, Maureen "Tootsie" Purdy effuses a mirthful personality allowing her to console the patients she encounters; and when combined with her Navy experience, it has also given her the ability to bond with the veterans under her care.
A 1982 graduate of Hermann High School (Hermann, Mo.), Purdy muses that it may have been a defiant streak which helped encourage her entry into military service.
"I've always been the rebellious type—you couldn't hold me to anything," grinned Purdy, 50, Jefferson City, Mo. "One day I just drove to St. Louis and joined the Navy … and it was the best thing that could have happened to me."
Signing her enslistment papers in November 1988, days later she was in Orlando, Fla., for basic training, and then on to Great Lakes, Ill., for several months of advanced training at the hospital corps school.
"I knew the medical field is what I wanted to get into; it seems like I always had that drive," she said. "I had helped care for my grandmother when she was ill and it just seemed to be my calling."
During her initial medical training, she was "credentialed to do everything outside of major surgery," and spent her evenings pursuing courses to become certified as a nationally registered emergency medical technician.
She remained in Great Lakes for several weeks of additional training as a field medic for the Marine Corps, of which she described, "We (the medics) were all the Marines had for care; doctors couldn't be everywhere they were needed."
It was there the young sailor was introduced to providing basic level medical care in "the field"—combat-simulated environments absent the immediate support of a hospital or clinic.
Several weeks later she received orders to report to Annapolis, Md., for a one-year assignment with the Naval Academy. Purdy worked in a clinincal environment performing four-week rotations in differing specialties from radiology to pharmacology to X-ray.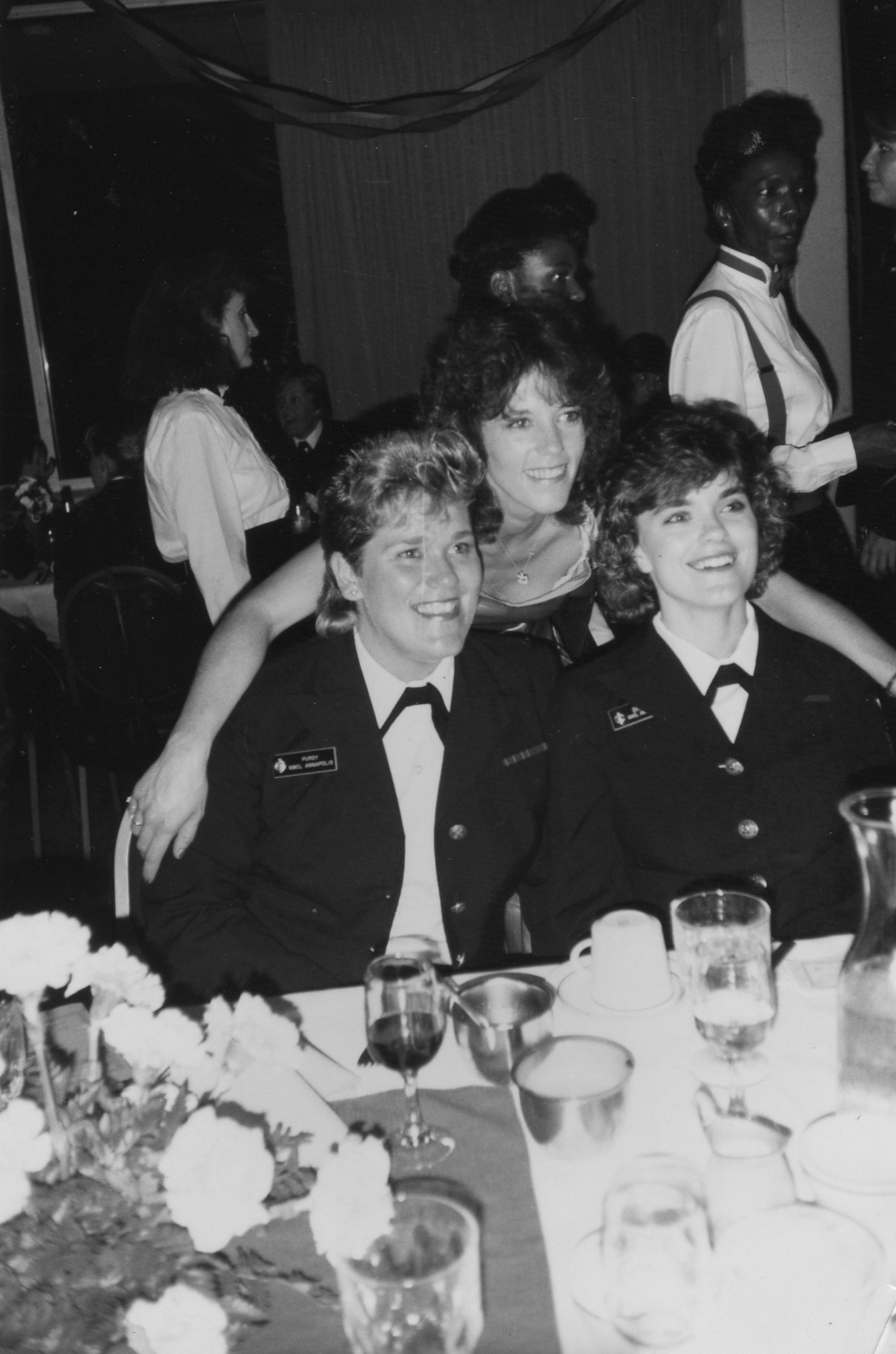 "Part of my job (at Annapolis) was to go out with the midshipmen … wherever they trained," Purdy said. This duty, she added, included applied training aboard ships, during which she would be out to sea for weeks at a time.
"This was about the time when things were starting to get stirred up in the Middle East," Purdy added, "and part of my responsibilities during an emergency would be to serve aboard the USNS Comfort"—a sea-based medical treatment facility that was her home base assignment.
Having briefly trained aboard the Comfort, Purdy was concerned with the possibility of extended duty aboard the ship due to its size, which she describes as nearly the size of a small city.
Instead, she chose to volunteer for deployment with a hospital unit located outside of Bahrain, a small island country in the Persian Gulf. She arrived at her new duty location in late 1990.
For the next eight months, she provided medical support to miltiary personnel deployed to the country, treating a range of issues from dehydration to psychological issues; however, some memories from this period were of a more depressing nature.
"This was when the barracks outside were bombed (in Saudi Arabia)," she said, "and you could hear the missiles and all the commotion. I ended up assisting with body identification."
The following year she returned to Annapolis and soon received orders for the naval base at Ceiba, Puerto Rico, spending the next several months working in labor and delivery at the base clinic, until receiving her discharge in February 1992.
In the years following her service, Purdy was married and gave birth to a son and daughter. After the loss of her husband in 2002, she went on to pursue her education using the GI Bill, earning an associate degree in nursing in 2003.
Her post-Navy career has taken her from employment with Dialysis Clinic, Hospice Compassus and St. Mary's Hospitial to her current position as the charge nurse with the rehabilitation program at St. Joseph's Bluffs in Jefferson City, Mo.
Wearing a perennial smile often accompanied by a laugh, Purdy notes that not only has her service given her the proper perspective through which to identify with the veterans she encounters daily, it has also afforded her the opportunity to continue her legacy of service.
"When people come here (St. Joseph's), many of them are post-surgery or in need of rehabilitation … and often scared or uncertain," Purdy said. "But if they are veterans, I can use the knowledge gained from my own naval service to break the ice and build the level of comfort and trust that they need.
"For me," she added, "that is just a little part of giving back."
Jeremy P. Ämick writes on behalf of the Silver Star Families of America 
Jeremy P. Ämick
Public Affairs Officer
Silver Star Families of America
www.silverstarfamilies.org
Cell: (573) 230-7456