By Jeremy P. Ämick
When graduating from Russellville (Mo.) High School in 1965, Dennis Smith did not question whether he would someday receive a draft letter madating his services in the armed forces; instead, he wondered when his call to service would arrive.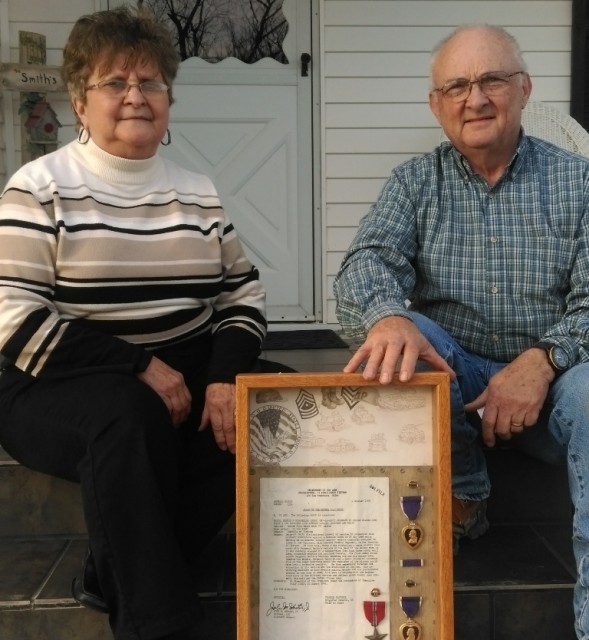 "I was working for the state when I got my draft letter in the fall of 1966," said Smith, 67, Russellville. "It was something I knew was coming … and I knew I was going."
Following his induction into the U.S. Army in St. Louis, the young draftee entered a cycle of training that would soon land him in a position of leadership in the center of combat.
For eleven months, he lived at Ft. Hood, Texas, completing his boot camp and moving on to advanced training with tanks such as the M-48 Patton.
"We trained for everything (on the tanks)," Smith explained. "The driver, gunner—you learned to do it all."
It was not long before he discovered he would be leaving the states for overseas service in war-ravaged Vietnam.
Departing San Diego in August 1967, Smith's flight arrived in Saigon after a brief layover in Hawaii. Upon arrival in Vietnam, he was assigned to the 11th Armored Cavalry and introduced to the concept of operational assignments that were determined by military necessity instead of one's previous training.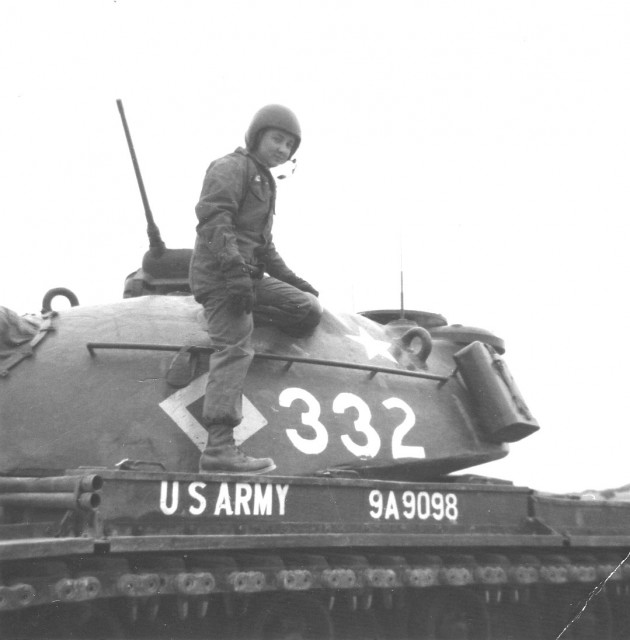 "I was sent to a base camp in Xuan Loc (east of Saigon) and assigned to an APC (armored personnel carrier)—which I had never seen before," he grinned. "At first I was a rear gunner but I later became a side gunner and eventually a driver."
At first, he worked with a group of armored vehicles engaged in missions as road guards for infantry elements searching for enemy base camps which, he explained, were often located underground.
"We received intel advising of the general area where they suspected the camps were located," Smith said. "Then we would go investigate those locations."
But as Smith noted, any ambiguities were soon revealed when their vehicles came under fire as they approached a suspected enemy location.
While on operations near the Cambodian Border during the onset of the Tet Offensive on January 30, 1968, Smith's crew was sent to Benwah Air Force Base for perimeter security. While there, the base came under enemy rocket fire.
"I was hit with shrapnel in my left jaw," Smith said. "The doctors left it in because they said it would scar too badly if they removed it." He added: "It wasn't taken out until after I got back to the states after I completed my tour of duty."
The injury secured his first Purple Heart; however, he and his crewmates were soon off to perform a new operational assignment with Smith serving as the sergeant commanding his APC after the previous sergeant was injured.
"After I became track commander, we left Saigon and went to assist a subordinate infantry group that had come under fire," Smith said. "I was the lead APC with two tanks ahead of me.
"That's when we took an RPG (rocket-propelled grenade)," he added.
The resulting explosion wounded his right gunner so badly that he lost an eye, while Smith received shrapel wounds across his right arm and back.
"I was wearing a radio helmet so it probably saved my head."
Wounded and dazed, Smith fired his .50 caliber machine gun toward enemy positions, emptying the weapon. He attempted to reload but could not because of his injured arm. This incident not only earned him a second Purple Heart, but also a Bronze Star Medal for his valorous actions while under enemy fire.
A medical helicopter eventually reached their position and brought the wounded to a military hospital. Smith recovered and was assigned to another company, but was soon back in the hospital after sustaining a hernia while unloading heavy ammunition crates from a vehicle.
In July 1968, Smith was discharged from the military at Ft. Sill, Okla., after recuperating from hernia surgery; he had served 11 months in Vietnam and nearly two years in the Army.
In 1970, he married his fiancée, Leoma "Lee" Eickhorst, and the couple moved near Russellville where they raised two children. Smith retired as a network technician with Sprint in 2006 after spending 27 years with the company.
Confessing the previous struggles he has endured when trying to share his stories from Vietnam, Smith says it has required the passage of many years for him to reach the point that he is willing to discuss his combat experiences.
"I never really talked about my time (in Vietnam), but after taking trips to Branson and seeing how well all the veterasn were treated there, it kind of opened things up for me," he said.
"It just made me feel better about being a veteran and speaking about what happened during the war."
Jeremy P. Ämick writes on behalf of the Silver Star Families of America.
Jeremy P. Ämick
Public Affairs Officer
Silver Star Families of America
www.silverstarfamilies.org http://www.silverstarfamilies.org Cell: (573) 230-7456