Retired barber describes Alaskan-based service with armored regiment
By Jeremy P. Amick
Reunions can be a joyous occasion— looking back on the good times that are imprinted in a group's collective memories. And for local resident Rich McCarty, such gatherings provide an opportunity to rekindle friendships forged decades ago while he served in Alaska with the U.S. Army.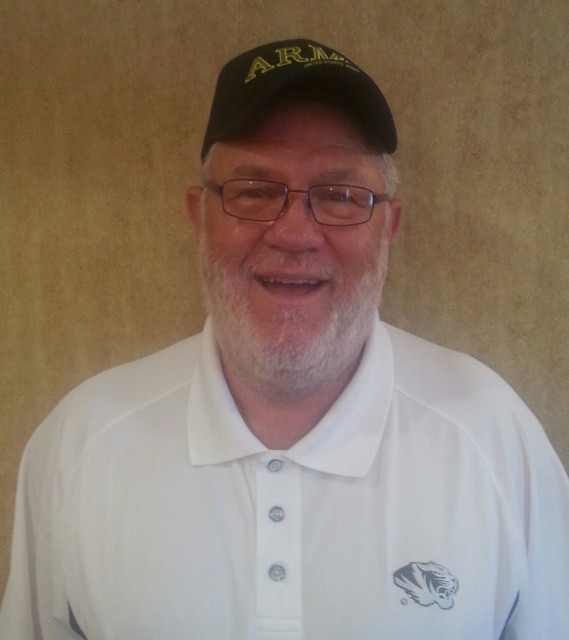 These reunions reflect upon a military service that, for McCarty, was briefly delayed when he chose to first begin a career after graduating from high school in 1965.
"I believed that becoming a barber would be a great job," said McCarty, 67, Jefferson City, Mo. "It's clean, you work in air conditioning and you're meeting people all the time."
He attended barber college in Kansas City, Mo., and then returned to Jefferson City to apply his newly learned craft at Southside Barber Shop.
The following spring, with the war drums of Vietnam beating in the distance and the possibility of the draft drawing near, McCarty chose to enlist in the Army based upon the promise of assignment in Alaska."
The recruit completed his basic training at Ft. Leonard Wood, Mo., and so impressed the leadership that they appointed him to squad leader, which allowed him to graduate with a promotion to E-2 (a step above an entry-level private).
From there he traveled to Ft. Gordon, Ga., and received training as a military policeman (MP), which he believed to be the "cat's meow" since he could carry a .45 (pistol) and "look sharp."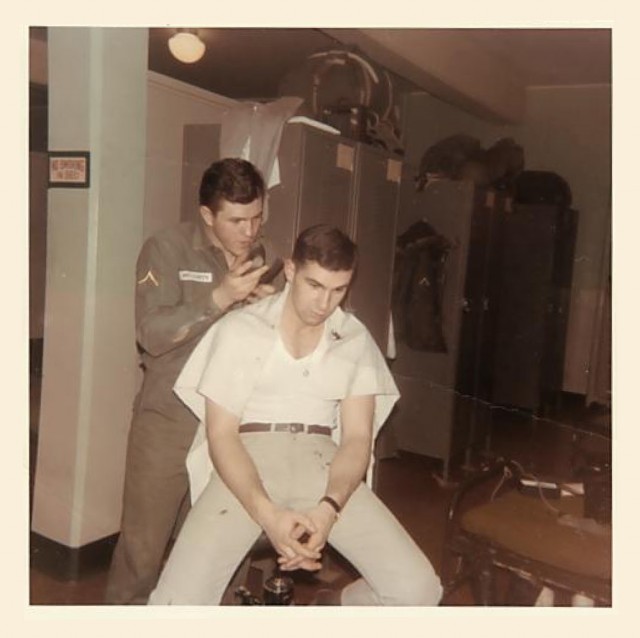 His promise of Alaskan service was nearly compromised when he and a handful of other soldiers were plucked from MP training and placed in advanced infantry training intended to prepare them for service as squad leaders in Vietnam.
"We were told it was because of the leadership qualities we had demonstrated in basic training," McCarty said.
Whether chance or destiny, he was returned to MP training seven weeks later because the program had acquired enough "volunteers" to avert the need for compelled participation.
With his MP training completed in October 1966, he receievd his promised transfer to Ft. Richardson, Alaska, near Anchorage, and was attached to Company D, 40thArmored Regiment.
Yet his assignment as an MP was little more than an illusion when two weeks later he was transferred into the infantry, compelling him to seek out a means by which to continue his Army service in another military specialty.
"They were looking for people to serve in armor, artillery and infantry, so I visited with the personnel section (on post) and inquired about a transfer," McCarty said. "I had been raised on a farm and told them I could drive anything, so they made be a tank driver," he laughed.
For the remainder of his tour, the soldier served as both a tank operator and gunner, never attending any form of advanced training in his newfound profession.
First training with the M41A1 Walker BullDog—a Korean War era light tank McCarty described as "obsolete," the regiment later upgraded to the new Sheridan—a light tank with amphibious capabilities.
"Our company was one of the first to test (the Sheridans) … I was a gunner then," McCarty said. "We also tested the new combustible cartridges and laser guided missile systems."
In the fall of 1967, he was promoted to sergeant and went on to help train soldiers to operate a variety of vehicles in winter conditions. McCarty later served as a nuclear, biological and chemical non-comissioned officer, managing the maintenance of the protective equipment assigned to his company.
In the eveninings, he also was able to ply his civilian trade by giving haircuts to soldiers assigned to the post.
"I'm not going to kid you, it was good money," he said, in discussing his off-duty barbering. "On my days off, I might cut between 40 to 50 heads of hair at fifty cents each. It really added up."
In April 1969, McCart y finished out his enlistment and returned to Jefferson City. He spent the next three decades employed as a barber and retired early last year.
The veteran and many of the soldiers he served with meet annually in various locations throughout the United States. This summer they met in Jefferson City to reflect on their past experiences and to celebrate a fellowship fostered nearly 50 years ago.
"The camaraderie you develop while serving in the military … it's just different," McCarty explained. "And most of the guys that come to the reunion were like me—they trained as MPs but were then put in a tank, even though they had never seen one before," he grinned.
"And then you put us together and go on to spend all that time training with each other … you just can't help but really get to know a person and develop friendships that last a lifetime."
Jeremy P. Ämick writes on behalf of the Silver Star Families of America.
Jeremy P. Ämick
Public Affairs Officer
Silver Star Families of America
www.silverstarfamilies.org
Cell: (573) 230-7456