By Jeremy P. Amick
"Frenetic" is an adjective clearly describing the lives of many of those who have chosen the military as a career—and the experiences of Dixon, Mo., resident Gary Jensen certainly proves to be no exception.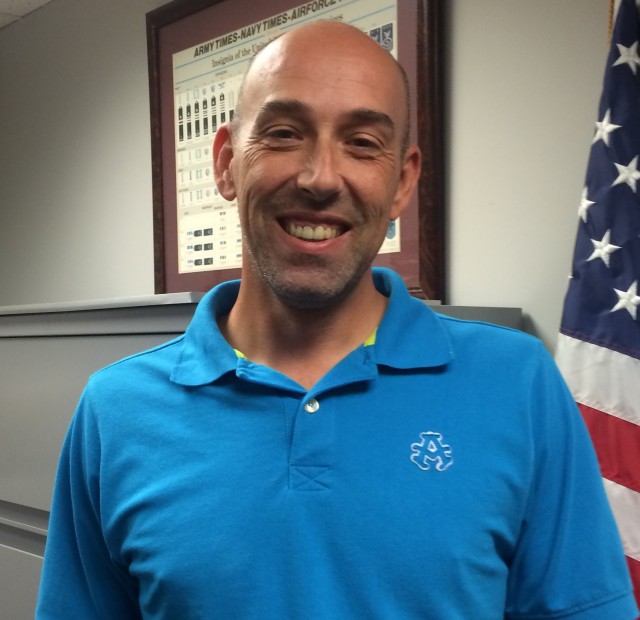 During his 23 years of service in the U.S. Army, Jensen was immersed in foreign cultures and served in many career fields, all of which have been of enduring benefit.
Born in April 1970 in Seattle Wash., Jensen explained that his decision to join the military came from a two-fold motivation.
"I always wanted to be a police officer and go to college," said the 44-year-old military retiree, "but felt that if I joined the Army, I could stay in for three years and gain some practical work experience and money for college."
Days after his enlistment in July 1988, the young recruit traveled to Ft. Leonard Wood for his basic training before reporting to Ft. Lee, Va., where he spent several weeks learning military supply.
Still new to the military lifestyle, Jensen gained his first overseas experience when he received orders for an overseas assignment, reporting to Chun Chung, Korea, in January 1990.
"It was with an aviation company," he recalled, "and I served in the supply section ordering parts for their vehicles and scheduling maintenance activities."
When his tour ended the following year, Jensen transferred to Augsburg, Germany, as a member of a military intelligence battalion. He continued his work in the supply field until his discharge in December 1991.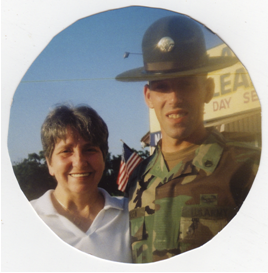 "My plan was to become a police officer, so I returned to Seattle and began to work odd jobs while I waited for my application for the (police) academy to go through," he said. "But I got tired of being a civilian and went back in the Army."
Reenlisting in 1994, the Army sent Jensen back to Germany, this time to a support battalion in Wurzburg where the soldier performed supply duties until receiving a transfer back to the states in 1998.
Over the course of the next few years, Jensen served in locations including Ft. Irwin, Calif., and Ft. Polk, La., eventually changing his military specialty to that of a bridge crewmember.
"We learned to build float and fixed bridging that would allow the military to transport their equipment across waterways," Jensen noted.
In late 2000, the frenzy of activity continued when he reported to Ft. Leonard Wood for several weeks of drill sergeant school. Jensen remained at the post until 2004, serving as both a drill sergeant for new recruits and later as an instructor for drill sergeants in training.
The soldier soon experienced a career adjustment after receiving orders to serve as a recruiter at Hillsboro, Ore. In March 2008, the fluctuating nature of the military struck again when he was sent to Ft. Lewis, Wash., as the operations non-commissioned officer (NCO) with an engineer brigade.
Later the same year, Jensen received his final overseas assignment—this time a one-year combat tour in Iraq.
His job, Jensen explained, was "to serve as the IED (improvised explosive device) defeat NCO. I was in charge of 73 route clearance teams in Iraq that cleared all the roads of IEDs."
Shortly after completing his combat tour, Jensen returned to Ft. Leonard Wood as a senior instructor with an engineer basic officer leadership course, remaining at the post until his retirement in August 2011.
Married in 2002, Jensen stayed in Mid-Missouri after his retirement since his wife and her family lived in the area. He has since worked for a government contractor and a state agency, and was recently hired for training development with the Division of Workforce Development.
Through all the geographic transfers and career field changes in his military career, Jensen asserts he has collected an arsenal of practical and professional experience that he is now able to apply in his civilian endeavors.
"If it weren't for the Army, I wouldn't be in training development right now," the veteran commented. "They taught me the skills that would make me marketable in other pursuits."
Jensen also praised the full spectrum of enduring benefits attributable to the many years he spent in uniform.
"Every job that I had (in the Army) provided me with some type of benefit—recruiting taught me to communicate and work with others, being an operations NCO taught me to work with computers, and the military, in general, taught me how to react to stressful situations."
Adding, "These were all lessons that I was able to take with me and will benefit me for the rest of my life."
Jeremy P. Ämick writes on behalf of the Silver Star Families of America.

Jeremy P. Ämick
Public Affairs Officer
Silver Star Families of America
www.silverstarfamilies.org
Cell: (573) 230-7456