The Origin of an Oath
Rome and Carthage were two large and rich states that in the 3rd century BC dominated the Central and Western Mediterranean. Rome which was a small Republic at the time had a lot of ambition to expand and to defeat Carthage, the most powerful state in the Western world, this was an objective that would allow them to dominate the ancient world.
Both states were militarily well equipped, but when faced in Sicily in the year 236 BC, Rome was victorious in battle and Carthage was forced to sign a peace agreement, which left Carthage very badly stocked, demilitarized and with a strong compensation to pay.
For General Hamilcar Barca, leader of the Carthaginian army and father of the famous Hannibal, Hasdrubal and Mago, the defeat against Rome was a huge humiliation on a personal and tactical level, coming to consider Rome as his worst enemy, to the point that he trained his sons, especially Hannibal the eldest of all three and heir to lead the Carthaginian army, with the aim to destroy Rome. Hannibal swore with blood to avenge the honor of his family and not rest until he saw the heart of Rome bleed by the sword of Carthage.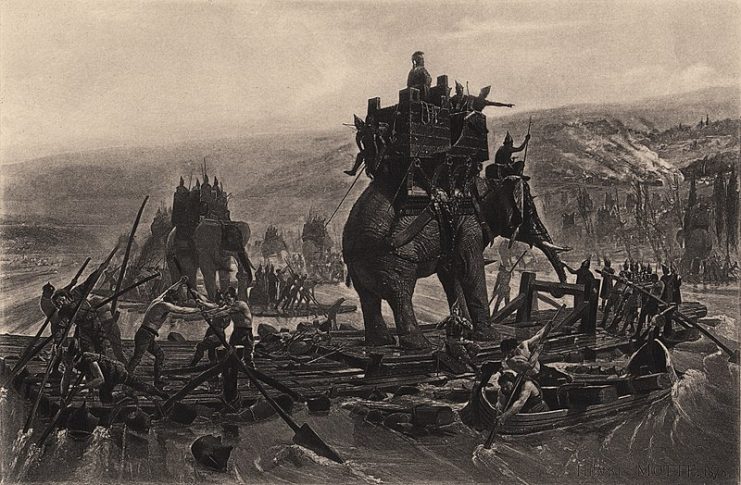 The beginning of Hannibal's revenge
Hannibal waited almost 2 decades to begin his revenge. In 219 BC Rome was politically allied with Saguntum, a city located on the northern border of Carthage, Hannibal sees this as a provocation of war and captured the city after eight months of siege, he then began with his revenge.
Hannibal's Army
Hannibal planned to form an army with warriors of the tribes that inhabited Hispania, from Lusitania to the west, Iberia to the east and even Gaul to the northeast of Hispania, Hannibal offered them riches if they fought for Carthage, but more importantly, if they won, they would all be free from the Roman yoke. While Hannibal formed his army, Rome prepared its military forces, a very well trained, disciplined army under the command of the powerful General Publius Cornelius Scipio.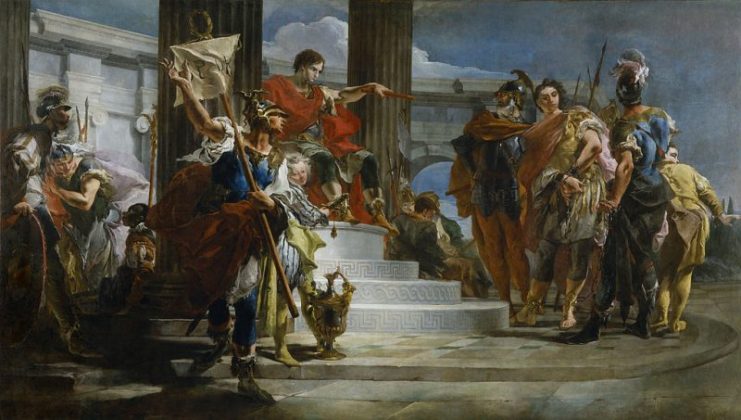 Marching to Rome
In 218 BC, Hannibal and his brother Mago managed to reunite an army with warriors of the tribes of Hispania, Hannibal was convinced of being able to destroy the heart of Rome, but he knew that the Army of Carthage could not do it by sea due to the complete maritime dominance of the Romans. Hannibal did not want to fight battles in Hispania that would only weaken his army, he managed to avoid fighting against Scipio's Roman Army when he intercepted them in Hispania on their march to Rome.
Hannibal wanted to attack the walls of the Republic of Rome, he considered this to be the only way to defeat Rome, attacking it from within.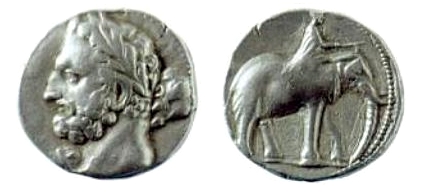 Hannibal's Plan
The only way to get to Rome without fighting was through the Alps, Hannibal took the bold decision to take this route. The Alps, located in northern Italy, are impenetrable mountains, known not only for there beauty and splendor but also for being extremely cold. The Roman Empire considered the Alps an impregnable natural fortress.
Hannibal's great feat
In October 218 BC Hannibal began his rise to the Alps alongside 38,000 barbarian warriors, 12,000 African Horsemen and 37 war elephants, his greatest weapon. It was midwinter, the weather was terrible with snow and icy winds, casualties from hypothermia and falls through ravines were considerable, what Hannibal thought was a glorious feat, quickly became a nightmare, he even came to doubt his own plan.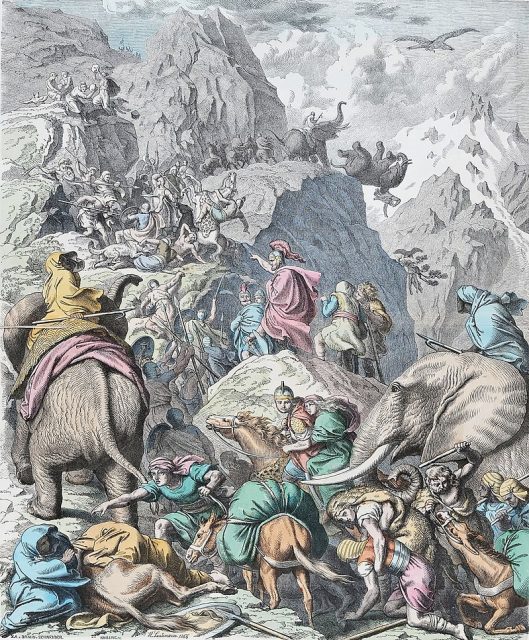 Hannibal finally arrives in Italy after seven months of an arduous journey through the Alps, but with only half of his army and only 4 elephants, Hannibal needed to recruit more warriors and for that, he had to start defeating the Romans in battle.
Battles on Roman soil
In Rome they did not expect Hannibal to reach Italy, mentally this weakened them. Hannibal and his army won victory after victory in the Italian lands of Ticino, Trebbia and Lake Trasimene on their way to the Roman capital.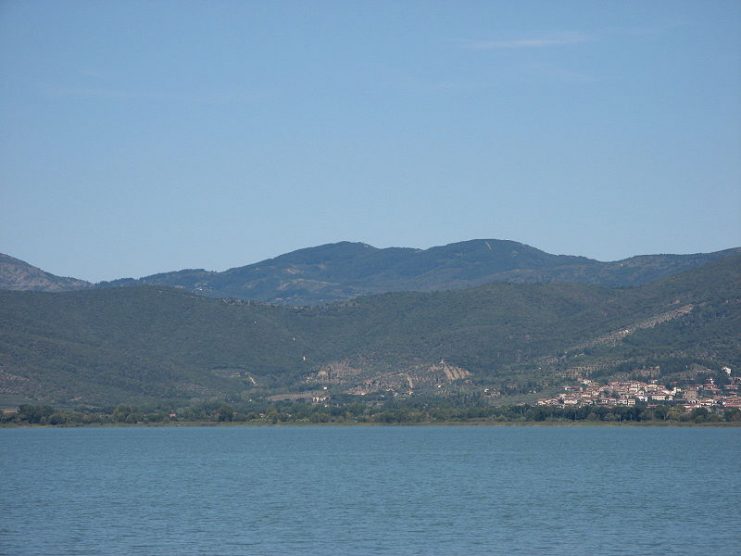 In the year 216 BC, after 3 years of battles and victories for Hannibal's army, they managed to seize a grain reserve in Cannae to deprive the Romans of food and achieve their submission, the act forced a confrontation on the outskirts of the city, in a clash of the Titans. The Roman army had a numerical advantage, 85,000 men trained in 16 legions against 50,000 men of Hannibal's army. Scipio, in his arrogance, was confident of an easy victory.
Hannibal though had other plans and wanted the Romans to feel victorious. Hannibal who was a magnificent strategist, devised a trap, if it worked, he would make the numerical advantage of Scipio useless and get Rome to succumb to the sword of Carthage.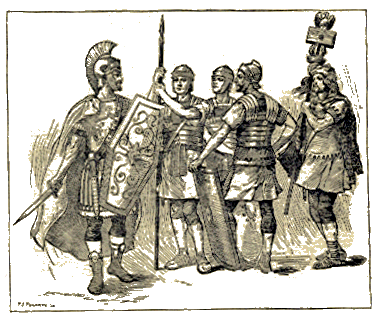 Battle of Cannae – Hannibal's Tactical Perfection
The Roman army was militarily trained for frontal attacks by groups of legions, Hannibal knew this, his fundamental strategy was to form a sort of semi-arc line, strong but flexible at the same time, generating in its center a strongly centred line of attack, maintaining and resisting it in such a way, that it would force the Romans to call all their reserve legions to join in the center and penetrate within the Carthaginian formation.
When the Romans call their reserve legions, two elite groups of barbarians that remained hidden would attack sharply on both flanks, cornering them, finally sending an attack with cavalry through the Roman rear, leaving them completely enclosed.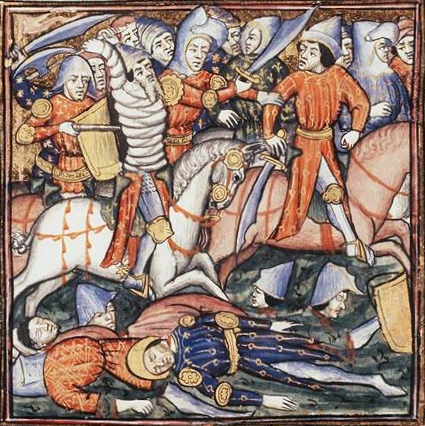 Hannibal's plan worked, producing one of the greatest massacres in history, the Esplanades of Cannae were transformed into a sea of blood after the epic battle, 70,000 Romans fell in battle, the best of the Roman political and military elite was annihilated in one day, barely 6,000 of Hannibal's barbarians fell that day.
Surprisingly one step away from achieving his desired victory, General Hannibal did not advance towards the Roman capital, despite the Romans losing 80% of their army.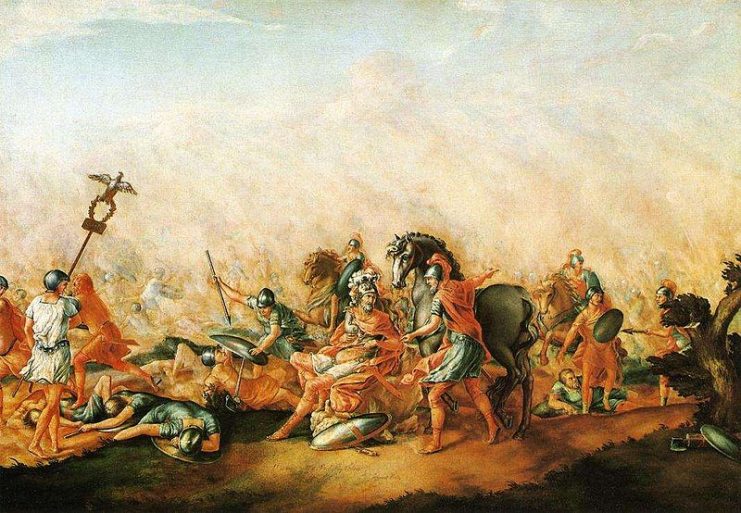 Scipio's Revenge
Feeling victorious, Hannibal decided to send the Roman Senate conditions for a peace agreement, part of Rome wanted to reach an agreement, but General Scipio was not willing to succumb to Hannibal and his army of barbarians.
The next 15 years had continuous battles until both armies came to a deadlock when Scipio managed to persuade Rome to invade Carthage.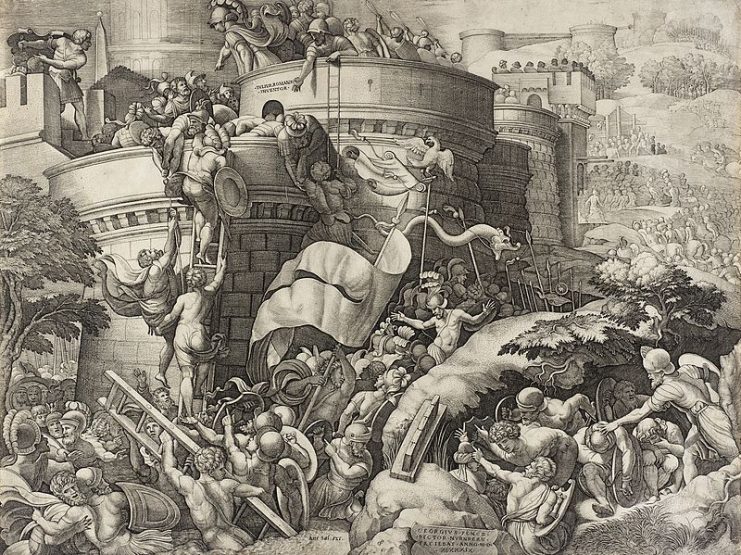 Hannibal's defeat
General Hannibal never rose with Rome, on the contrary Scipio with the help of the Senate managed to take the war to Carthage, forcing Hannibal to cross the Mediterranean to avoid an invasion and fight his last battle in Zama in 204 BC, ironically he was defeated by Scipio with the same tactics that he would use against him in Cannae.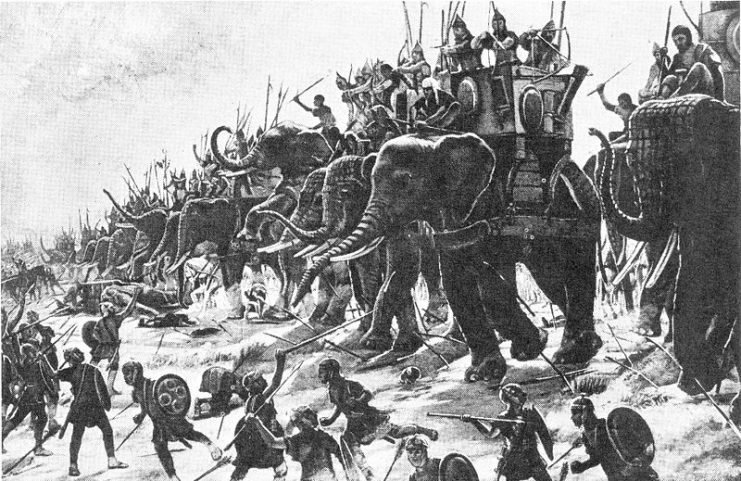 Read another story from us: Hannibal Barca was Rome's Greatest Enemy – But He Couldn't Win the War for Carthage
The last days of General Hannibal
After his only defeat, Hannibal retires from the Carthaginian army, but he is still persecuted by Rome.
Already at an old age, exiled and depressed from not having fulfilled his oath, General Hannibal Barca, the best warrior of his time and the most feared enemy of Rome loses his own battle with his demons and takes his own life. Preferring to die by his own hand than to die at the hands of Rome.