The American Civil War threatened to rip the nation apart and created rifts that in some ways have not healed. For four years the nation tore itself asunder over the right to keep their fellow man in bondage. Even reuniting the nation failed to quell the ill-feelings between north and south.
It was a bitter, drawn-out struggle that left hard feelings and deep wounds across the nation. Like any war, however, it also had its fair share of strange stories.
The First Battle of Bull Run loomed as the first major battle of the war. It would demonstrate for all that what many believed to be a quick skirmish would in fact be a long, bitter struggle. For one man, it also destroyed his property values.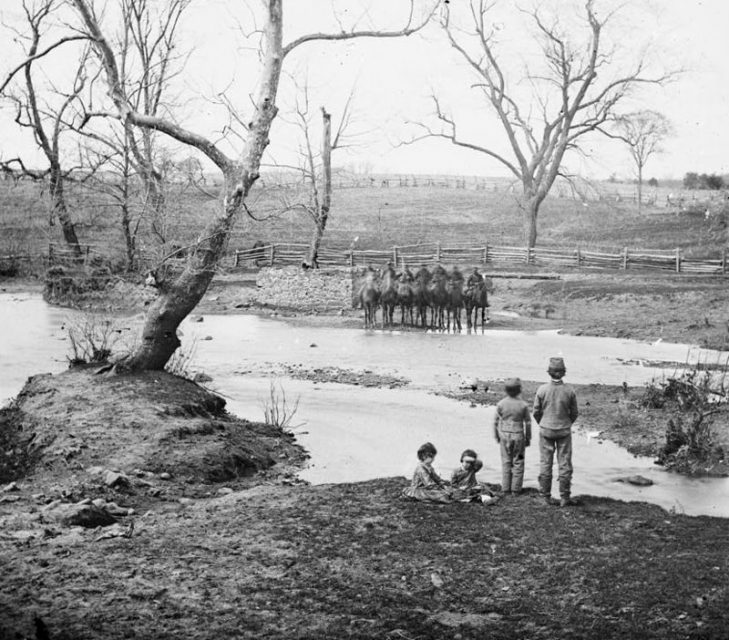 Wilmer McLean was a relatively well-to-do Virginian from Alexandria. By 1861 he and his wife, Virginia, had moved to a home near Manassas, Virginia. Though he had experience in the Virginia militia, by the start of the war McLean, at the time a farmer, was 47 years old and thus too old to fight.
Due to the different maps used by the Union and Rebel forces, the First Battle of Bull Run was known in the south as the Battle of Manassas. Said battle, regardless of its name, happened to occur on McLean's property.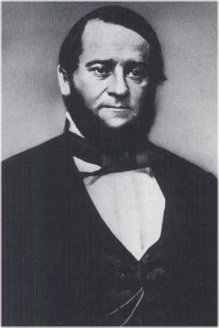 His house in fact served as the headquarters for Rebel General P. G. T. Beauregard. Such an auspicious use of his home for a loyal Virginian led to unfortunate side effects when McLean's house came under Union artillery fire.
The Rebel general later wrote how "A comical effect of this artillery fight was the destruction of the dinner of myself and staff by a Federal shell that fell into the fire-place of my headquarters at the McLean House."
Fortunately for McLean's home, most of the competent artillery officers had signed on with the Rebels, and his home remained largely intact after the battle. With the conflict veering south and west, the Virginian considered his home now safe from the war.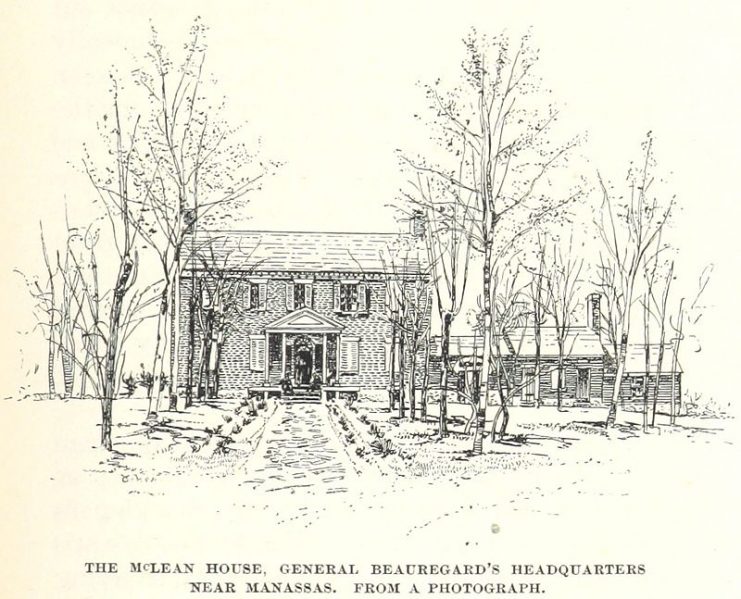 The Second Battle Bull Run would dissuade him from this notion. By then McLean was a sugar merchant supplying the Rebels, when not busy metaphorically spackling his home back together and housing Rebel officers. With the second battle in 1862 once again occurring far, far too close for comfort, McLean decided to move from the area before a third battle managed to actually destroy his house.
Still wanting to reside in Virginia, McLean found a suitable home for himself and his wife in the small, sleepy town of Appomattox Court House. There he would live a peaceful, war free life for several years. The farmer turned sugar merchant could look forward to a life free of battles occurring outside his window.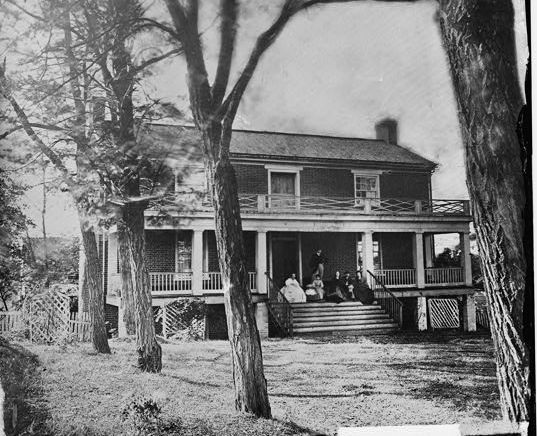 However, the tendency for army officers to borrow his house was not quite over. In 1865, McLean found his parlor filled with an interesting mix of guests.
Along with Rebel General Robert E. Lee and Colonel Charles Marshall, he also welcomed Lieutenant General Ulysses S. Grant, Major General P. H. Sheridan, Major General E. O. C. Ord, Major General Wesley Merritt, Major General George Armstrong Custer, and President Abraham Lincoln's son, Captain Robert Todd Lincoln, who served as one of Grant's clerks at war's end.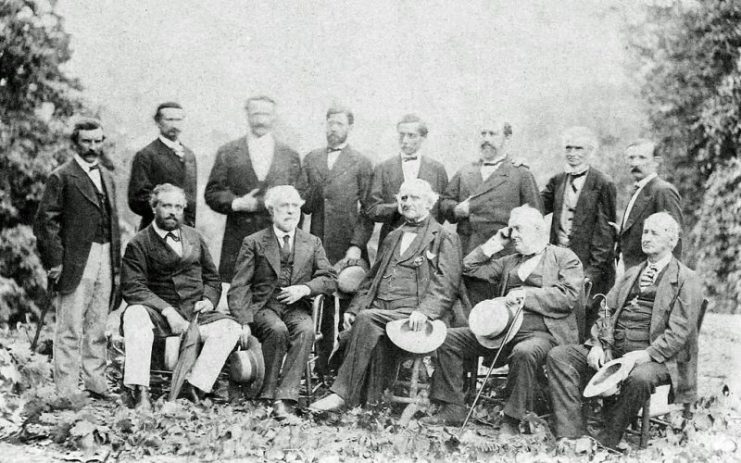 There in McLean's parlor, Grant and Lee hashed out the surrender of what remained of Lee's forces. For all intents and purposes, the Civil War was over.
Read another story from us: Glendale – The Battle that Lee, Stonewall Jackson, and McClellan Would Like to Forget
Having endured not one, but two major battles occurring on his property, McLean now faced the odd fate of having the war effectively end in his new home. What started in McLean's backyard, as the saying goes, ended in his parlor. At the end of the war, at least, he suffered no artillery damage to his fireplace.