The personalization of equipment goes back for centuries. The Greeks often had to supply their own armor so they usually added ridged elements that simulated having a six pack or had images of fearsome beasts on their chest.
There's nothing the sculpted body armor does better or worse than regular ancient protective equipment except for looking nicer, providing a status symbol like that one guy in the modern military unit that shows up with fancy under armor, and maybe offering a more comfortable fit.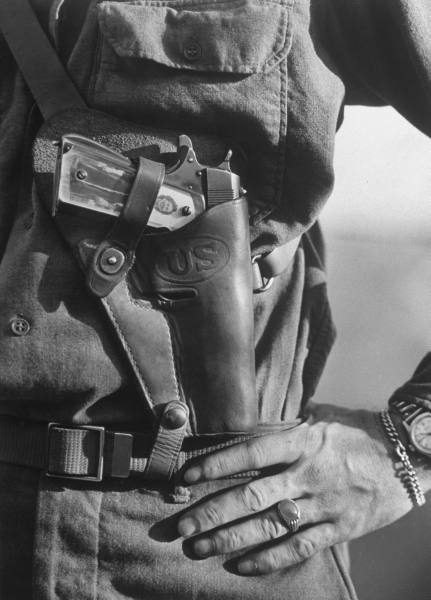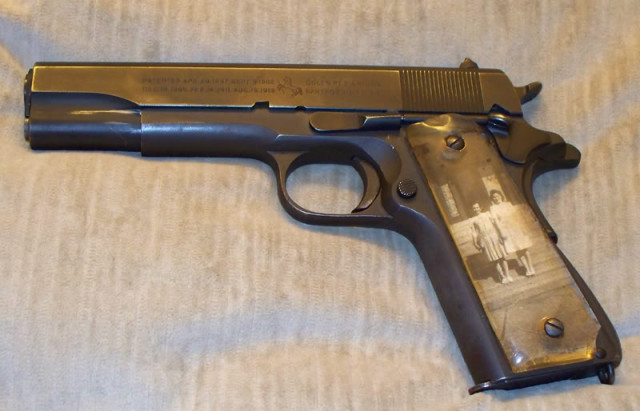 I met a friend that bought a Byzantine grenade (which used Greek fire) similar to this item, and it had some letters carved into it.
Civil War soldiers disobeyed regulations to emblazon flags and drums with the names of battles and campaigns. Most soldiers individualized their muskets or rifles.
That could include full names, initials, stars, unit names and symbols, or anything of personal significance. This practice increased moral by personalizing equipment, and created an attachment to impersonal objects. It could also aid in the identification of dead soldiers before the invention or widespread use of dog tags.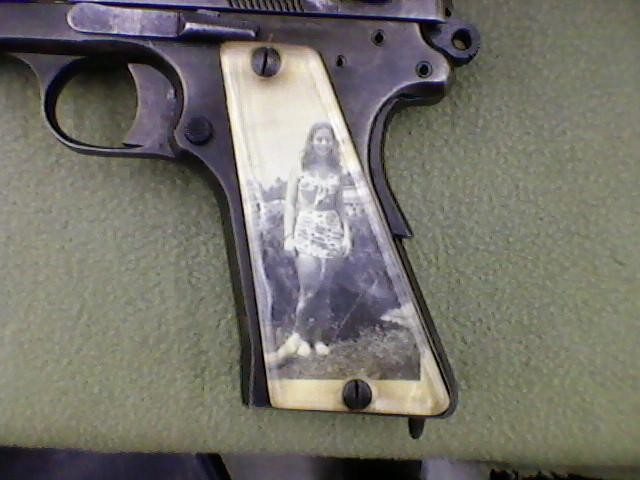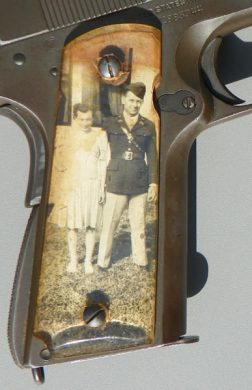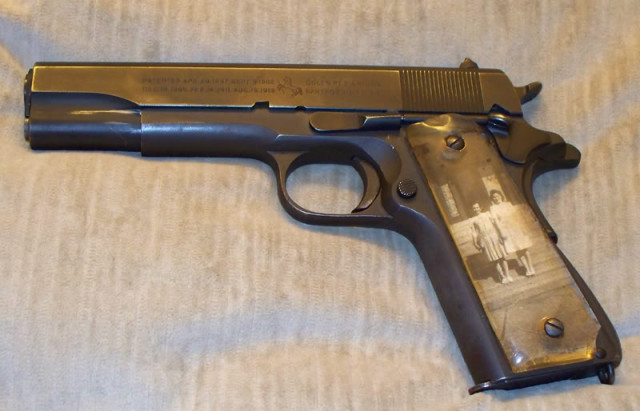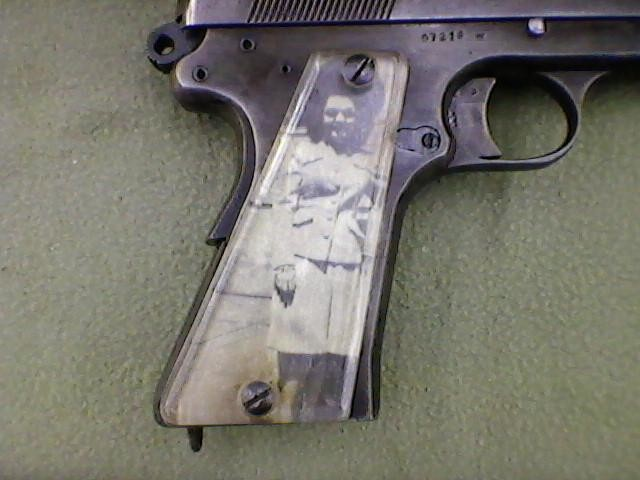 Airmen and soldiers have decorated the nose of their bombers and fighters and scrawled their initials into their canteen. World War I soldiers named the biggest artillery pieces after women.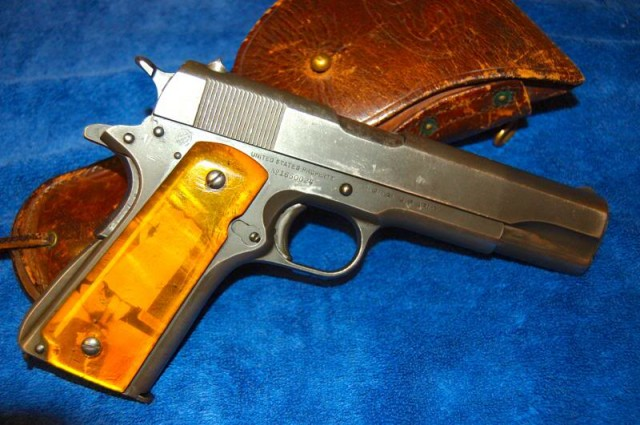 Personally, I taped my equipment in a particular pattern for easy identification. It wasn't permanent and it was easier to see from far away and when my gear was in a pile.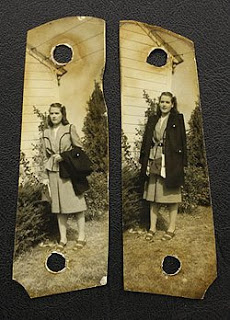 Ever since cameras were invented, servicemen and women have tucked away precious pictures of their loved ones. Pictures end up tucked under helmets, stuffed in pockets, in cigarette cases, bibles – there's always a way to keep your nearest and dearest close to you. If you didn't have a loved one – there were always pin up girls.
World War II soldiers took advantage of a recent invention called Plexiglas. The clear but firm and waterproof material was invented in 1928 in several different laboratories by many chemists such as William Chalmers, Otto Röhm and Walter Bauer and was first brought to market in 1933 by the Rohm and Haas Company under the trademark Plexiglas.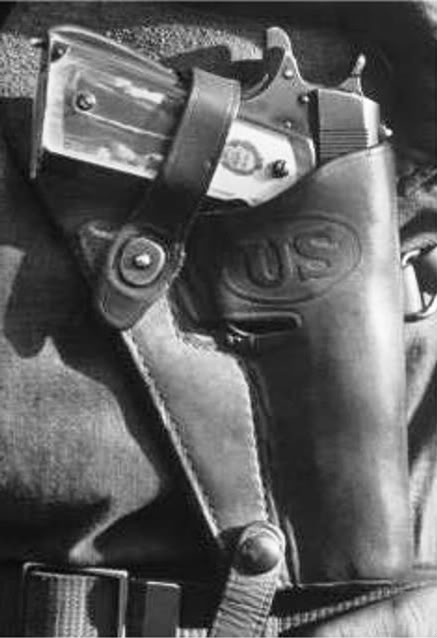 Its lightweight and malleability made it useful for everything from plane windows, vehicles, gun turrets, canopies, and anything that needed glass actually.
Mike wrote: My dad was a medic in the South Pacific during WWII. He brought back an 8mm Nambu with sweetheart grips. The old photos aren't in great shape, as you can see.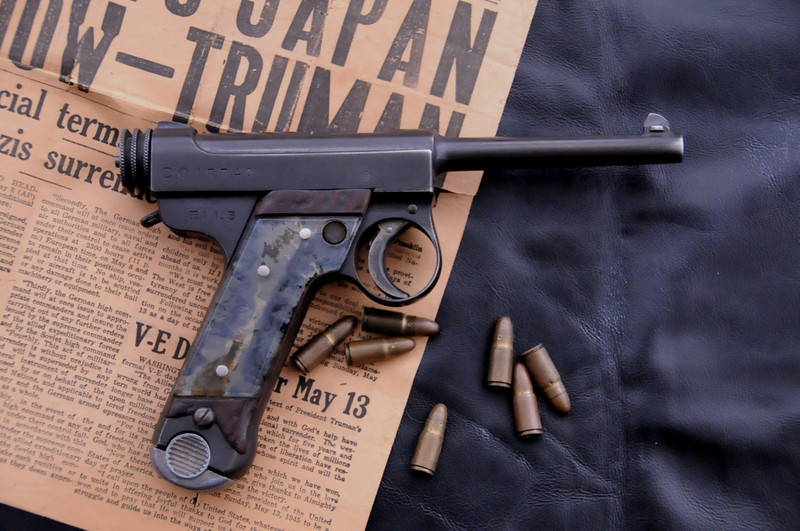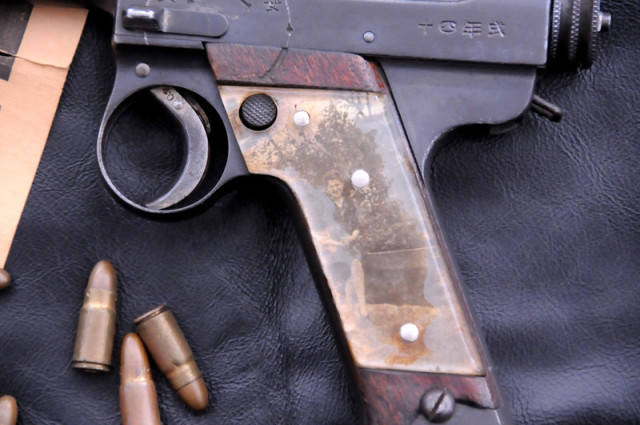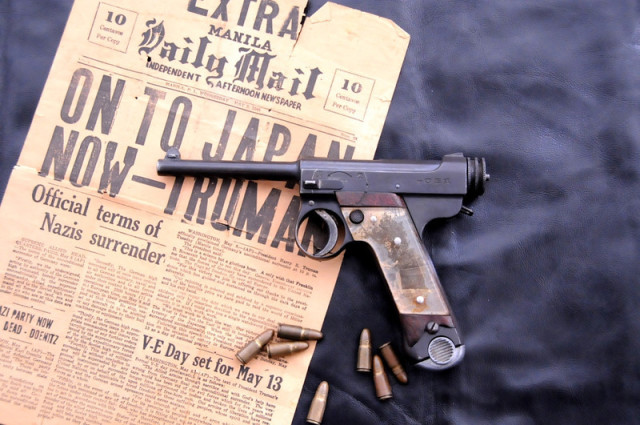 Infantry soldiers & airman took Plexiglas from downed planes and carved out grips for their Colt 1911s for example and also for their revolvers. After putting in pictures of their loved ones or favorite pin up girl this form of personalisation earned the name "Sweet heart grips."
Sweetheart grips are an interesting piece of WWII history. And surprisingly few people seem to know about them. However, if you look closely, you will see Brad Pitt carrying a "sweetheart" gripped revolver in the movie Fury.