Alcatraz Island, located in San Francisco Bay, is best known for housing Alcatraz Federal Penitentiary. While the prison is what makes the area famous, its history dates back much further. The first buildings on Alcatraz were constructed in the middle of the 19th century, and included a military facility and lighthouse. This is the story of the discovery of these fortifications.
Constructing a military facility on Alcatraz
The United States acquired California, along with a number of other states, following the 1848 Treaty of Guadalupe Hidalgo, which also put an end to the Mexican-American War. The following year, the US Army began to study the various uses for Alcatraz Island and determined it would be the ideal location for a battery to protect the nearby coastline.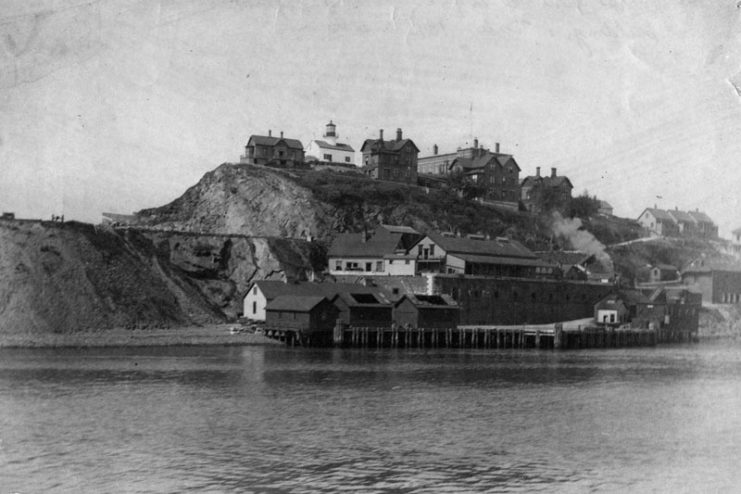 In 1853, the US Army Corps of Engineers began creating a garrison on Alcatraz Island. Work continued until 1858-59, when the military facility was completed and 200 soldiers arrived. The first structure to be built was the lighthouse – the oldest major navigational light on the West Coast – followed by a citadel, a stone and brick wall, and 11 cannons.
Fort Alcatraz, as the military facility was called, didn't change until the American Civil War broke out in 1861.
Use of Alcatraz Island during the American Civil War
Alcatraz Island played a surprisingly important role during the Civil War. Additional cannons were installed, bringing the total to 105 by 1866. The location was also advantageous, as it meant firearms could be stored there to prevent them getting into the hands of Confederate sympathizers. Although it was well-fortified, Fort Alcatraz never fired its guns and was, instead, used for a different purpose: a prison.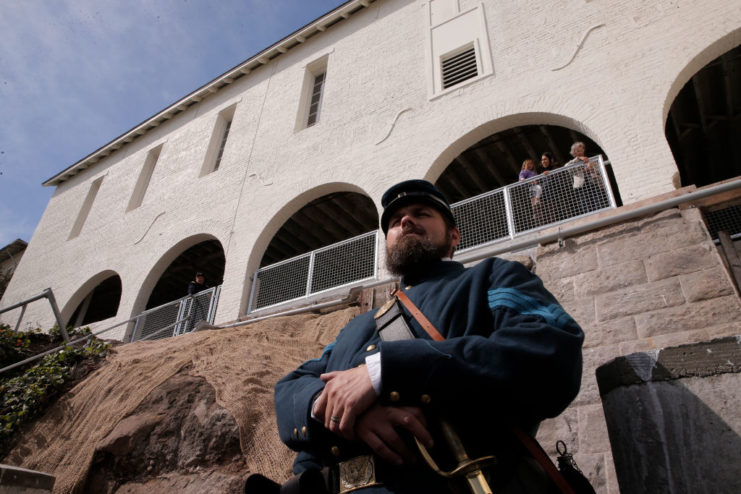 Confederate sympathizers and privateers were brought to Alcatraz and held as prisoners. Later in the war, private citizens accused of treason were also held there. The longer the conflict went on, the more extensive the facility became. By 1868, it was decided it would turn into a long-term military prison.
Discovering the structures
While researchers knew Alcatraz Island had served as a military facility before its prison was built, it wasn't until 2019 that ground-penetrating radar (GPR) was used to reveal the earlier construction, which was thought to have been demolished when the federal penitentiary was built.
In reality, what's left of the earlier buildings are located below ground. During their survey, which also included the use of historical maps, photographs and terrestrial laser scans, archaeologists found the remnants of ammunition magazines, a defensive trench, tunnels and large earth works, much of which are located beneath the recreation yard of Alcatraz Federal Penitentiary.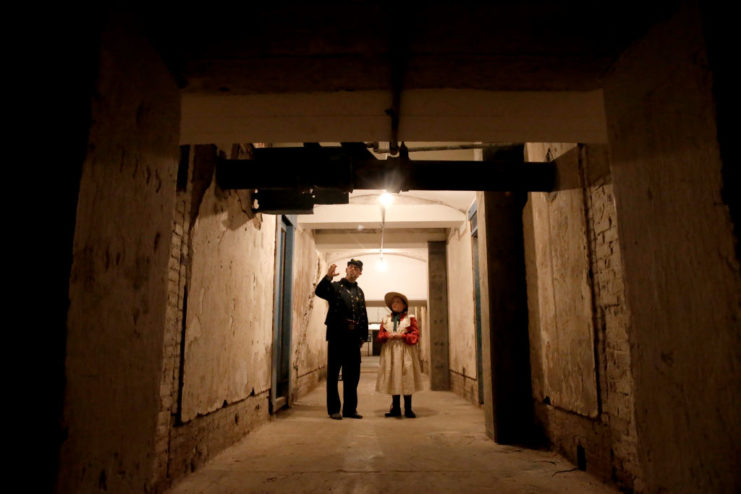 More from us: What Happened to the 'Lost' Confederate Gold?
This project provided new information about the history of Alcatraz Island and the Civil War-era military facility it once housed. According to the lead researcher on the project, Timothy de Smet, "This really changes the picture of things. They weren't erased from the island – they are right beneath your feet."