While in most modern cultures women have only been permitted to officially participate in warfare for a few decades at most, that has never prevented them from participating in their own way, in every war throughout history. The American Civil War is no exception to this. From politicians' wives to nurses to spies to men in disguise, the women of both the Union and the Confederacy did it all.
Dorothea Dix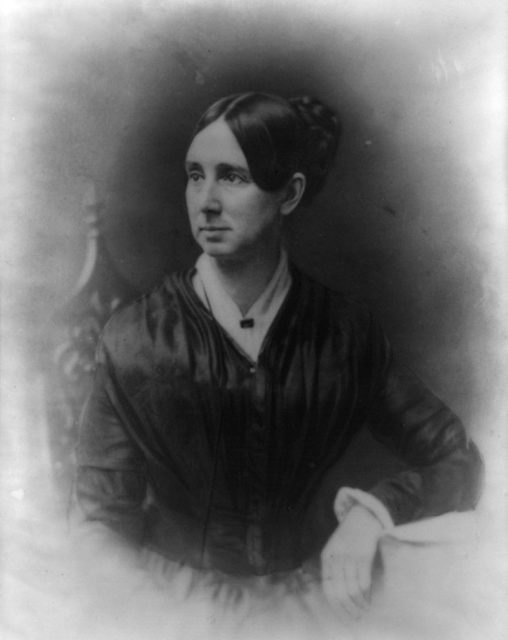 Dorothea Dix is most well known for her activism in the United States against poor treatment of the criminally and medically insane and is also credited for the establishment of mental asylums in the States.
During the Civil War, however, she acted as the Superintendent of Army Nurses for the entire Union. Her independence and smarts made her a great pick for the job. One of her first acts was to set up strict guidelines for the nurses hired to work with the soldiers. They had to be on the older side for the time, at least older than 35, and had to be, as some put it, "plain."
Her main goal was to avoid sending any attractive young women to the lines, who may be an object of harassment or assault for the men. She came up against opposition with many army doctors, who did not want female nurses on their staffs. However, she continued to fight and is now known for her fair care of both Union and Confederate soldiers in need of her medical help.
Despite her more extensive work, though, sometimes Dorothea Dix is overshadowed by Clara Barton, who earned the name the Angel of the Battlefield.
Rose O'Neal Greenhow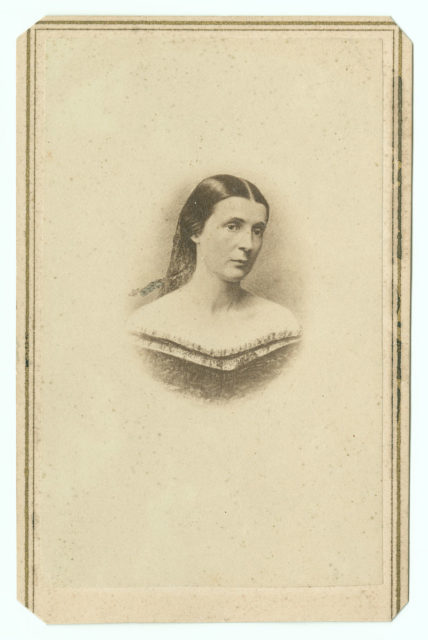 Rose O'Neal Greenhow was a Confederate spy and one of the most well-known female spies in the Civil War. Her position as a Washington, D.C., socialite, with friends in many high places, including politicians and military personnel, made her quite equipped for her new role as a spy. She was so good at her job, in fact, Jefferson Davis said that she was fully responsible for the southern victory at the First Battle of Bull Run.
Her spy career started as her just passing along useful information to the Confederates, but then she was eventually given control of a spy ring in Washington, D.C. However, she was placed under house arrest and then later imprisoned for her work. She was only kept a short time, and then she moved from D.C. to Virginia to continue her duties to the Confederacy.
She then was sent to Europe on diplomatic missions for the South. Her untimely death came after her return to the States when she was trying to escape Union forces in a rowboat. Her rowboat overturned, and she drowned. Greenhow still receives recognition today in media including television, films, and books.
Belle Boyd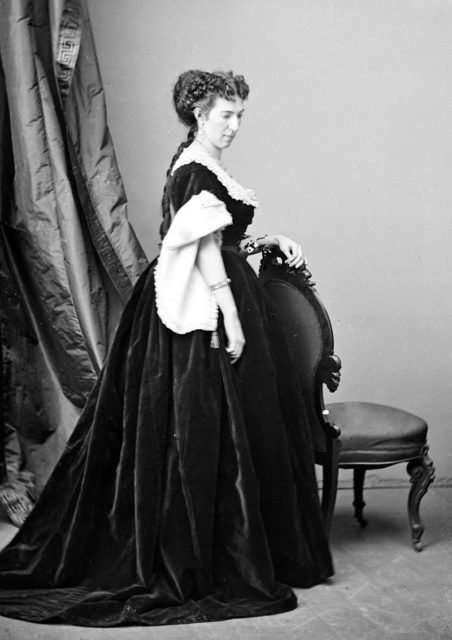 Belle Boyd was another Confederate spy, though she was known by a few other names, which suggests her work was a little more reliant on her charms than Greenhow's. At times she has been called the Cleopatra of the Secession and the Siren of the Shenandoah.
Her first act occurred when Union soldiers invaded her home because she was rumored to possess Confederate paraphernalia. After one of the soldiers insulted her mother, she shot and killed him. While she was not imprisoned or charged, sentries were posted around her home, some of which she managed to charm, retrieving some useful information. When she tried to pass on this information to the Confederacy, she was caught. However, she improved her tactics and was soon able to obtain useful information and sneak behind Confederate lines to assist in whatever ways she could.
She did endure stints in prison, but then moved to England and married a Union officer. She became an actress, married several more times and then toured the United States giving dramatic retellings of her work as a spy. She died of a heart attack at 56 years of age.
Mary Todd Lincoln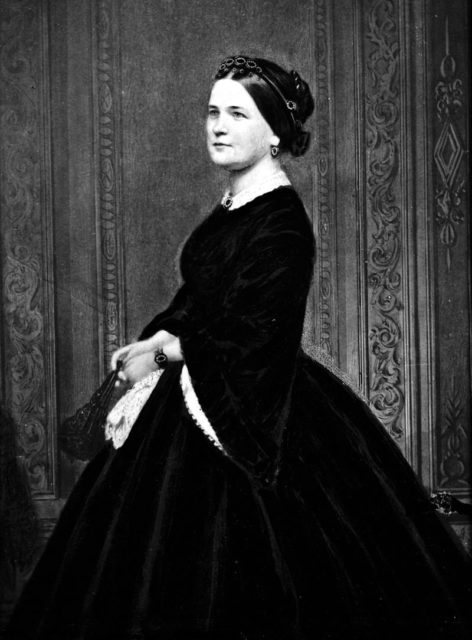 Mary Todd Lincoln often does not receive the attention she deserves, as she is hugely overshadowed by her husband, President Abraham Lincoln. The first wife is often seen as a sufferer of many mental illnesses, but little more.
In fact, she was an influential political figure of her time, as she had to make her name for herself in Washington, considering her family's history. She hailed from a southern state and immediate relatives served in the war on the Confederate side. However, she made it clear from the start that she was a strict supporter of her husband's politics and the Union. Despite this, she was frequently criticized for her manners, and she was not accustomed to the Washington, D.C., political game. She also spent a large amount of money on redecorating for the White House and on social functions held there.
Her Civil War contributions are largely overlooked in the midst of all this. She was a frequent visitor to the war hospitals, where she would spend hours of her time visiting with Union soldiers, bringing them flowers and fruit, as well as writing letters for them to their families. She would also accompany her husband on visits to the battlefield.
Frances Clalin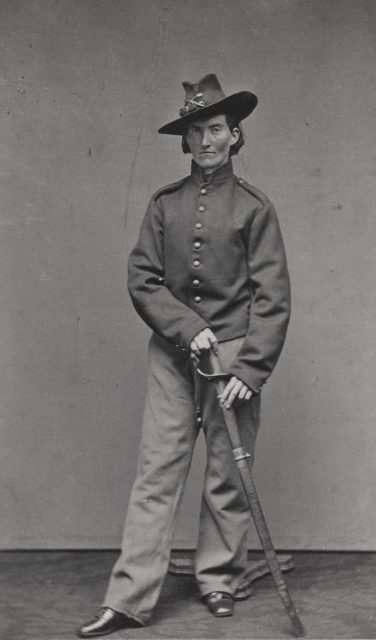 Frances Clalin is not a name most would recognize, but she stands in as a representative for many other Civil War women like herself. Clalin disguised herself as a man to fight alongside Union forces during the war, going by the name of Jack Williams. A wife and mother of three children, she was able to keep up the ruse for several months to more than a year. Both she and her husband enlisted in a Missouri regiment.
When her husband died in battle in front of her, she continued to fight, with some accounts stating she simply stepped over the body and charged. Others say she was wounded a total of three times and was taken as a prisoner of war once. Reports of her as a soldier indicate that she played her part very well and had many masculine attributes, including a muscular build and the ability to drink, smoke and swear as well as any other male.