Not everyone who serves with the Royal Air Force (RAF) is a pilot, as it's equally important for crewmen to maintain the aircraft. This, however, almost proved lethal for engineer Walter Holden, who found himself in the cockpit of a completely unintentional flight in an English Electric Lighting; during routine maintenance on the aircraft, he found himself careening down the runway for takeoff.
Performing routine maintenance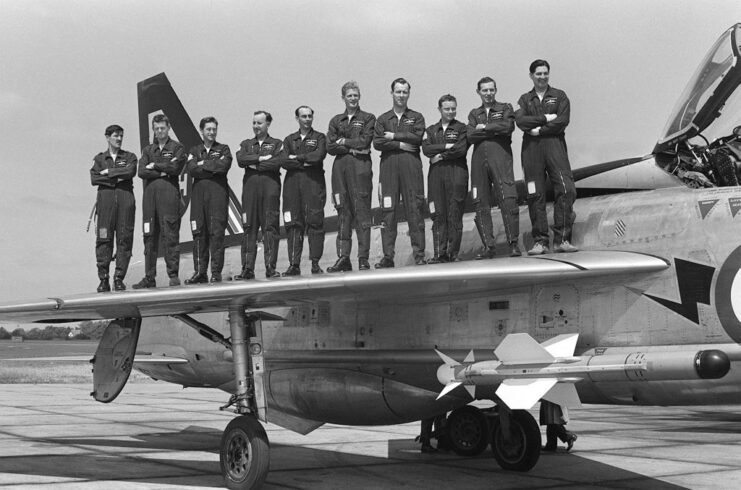 In 1943, Walter "Taffy" Holden enlisted in the RAF and studied mechanical engineering at university. Although he never intended to become a pilot, he was still given mandatory flight training on a de Havilland Tiger Moth and, later, a Harvard. He received his wings soon after, after which he flew a de Havilland Canada DHC-1 Chipmunk.
Eventually, Holden stopped flying to focus on his RAF engineering career. He did well for himself, and by 1966 commanded the No. 33 Maintenance Unit RAF, out of RAF Lyneham. They worked on the English Electric Lightning, which the service planned to phase out, as well as Canberras and the Gloster Meteor.
Walter Holden accidentally takes to the sky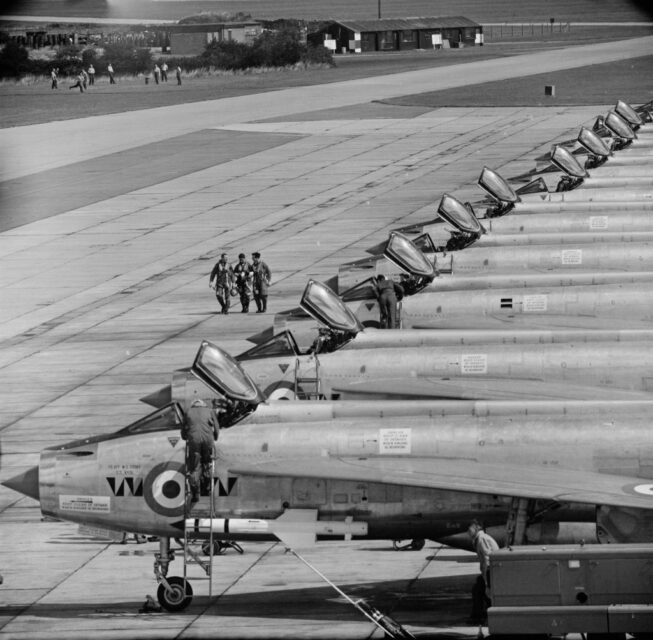 To officially wind down the fleet, Walter Holden needed a pilot to test aircraft XM135, but it would take over a week for one to arrive. Not wanting to wait, he decided to do it himself, since he only had to taxi the Lightning on the ground, to test different electrics – getting up to high RPMs, cutting the engine and, then, braking.
As he wasn't going airborne, Holden donned no helmet or radio, instead communicating with his ground crew via hand signals. There was no canopy on the aircraft, the landing gear was locked in a down position and the ejector seat wasn't functional.
The first test went just fine. On the second, however, Holden accidentally pushed the throttle past the afterburner gate. As he was inexperienced with the Lightning, he didn't know how to disengage. Soon, the aircraft was raring ahead. He managed to miss a fuel tanker and a low flying de Havilland Comet. However, he was fast approaching a village at the end of the runway.
Unable to stop and without much time left, Holden's only choice was to takeoff.
A touchy landing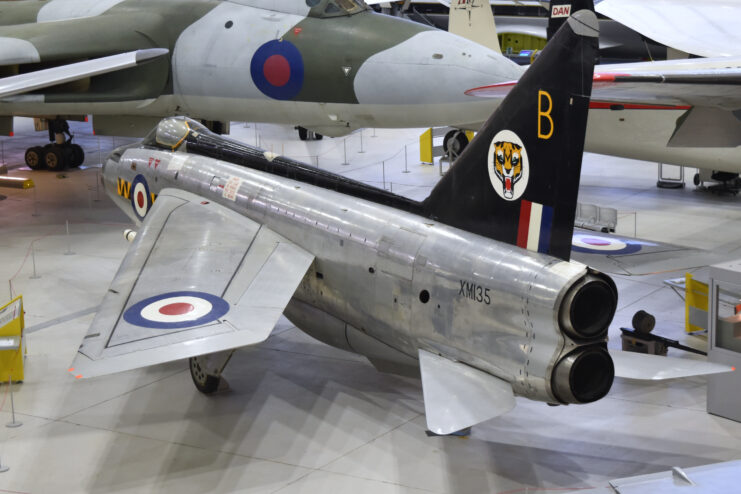 Once Walter Holden was in the air, he was able to turn off the afterburner and think about landing. He twice tried, but couldn't get the Lightning's position right. He was successful on his third attempt, but his inexperience saw him land the aircraft how one would a taildragger. This resulted in the tail smashing into the runway and breaking off the drogue parachute, which would have helped him slow down.
Even without it, Holden was able to get XM135 to stop – with only 300 feet of runway left. His total flight time was around 12 minutes.
More from us: Ryan FR-1 Fireball: The US Navy's First Jet-Engine Fighter Was Also the Worst Aircraft of World War II
Despite the way he landed, the Lightning was repaired and returned to service until 1974, when it was put on display at Imperial War Museum Duxford. Holden emerged without a scratch, but was put on leave in Italy after the media caught wind of the story. He wasn't punished, and only had to admit that he should have left the test to a pilot familiar with Lightnings.
With this small slap on the wrist, he continued serving with the RAF until the early 1980s.