The details behind every Victoria Cross are fascinating, but James Allen Ward may have the most unique tale of all.
The 22-year-old New Zealand-born pilot actually climbed out onto the wing of his plane while it was at 13,000 feet to put out a fire that was threatening to down the Wellington (AA-R) of which he was co-pilot.
Despite the heroic nature of the youngster's actions, he nearly failed to win the VC because he took those risks with some interest of self-preservation. But in the end, the stunning, brave, and daredevil nature of the events that took place on  7 July 1941 were simply too noteworthy to ignore.
Ward was born in Wanganui, a city on the west coast of New Zealand's North Island. He initially trained as a teacher in 1938 at the Wellington College of Education. Ward enlisted two years later into the Royal New Zealand Air Force (RNZAF) where he underwent training.
Then, in January 1941, Ward set sail on the Aorangi and was stationed at Lossiemouth air base in Scotland.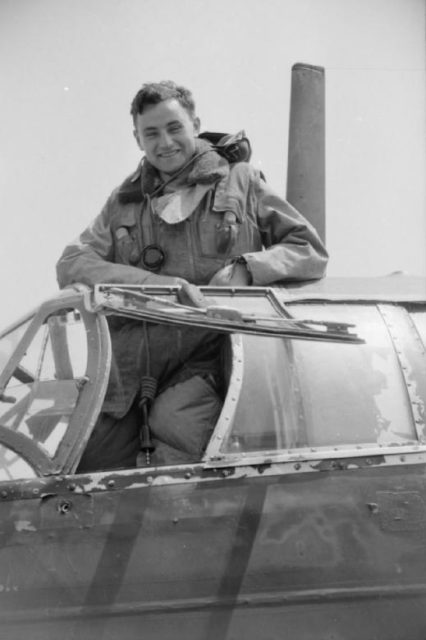 The pilot had been stationed in Britain for around half a year when the day dawned in which he would enter into the history books.
He was on a raid on Munster as the second pilot in a Wellington (AA-R). According to reports from Ward himself, there was little in the way of air defense above the targets: a few searchlights and light flak was all the Germans had mustered for the defense. 
It was all going smoothly. The crew dropped their bombs, made a circuit of the town and began the journey back to base. And then all of a sudden things changed.
Over the Dutch Bay of Zuider Zee, it all took a turn for the worse. A mechanical error only exacerbated the problem. Ward spotted an enemy plane coming in from the port side of the Wellington, but because he was in the Astrodome, he had to use the intercom to tell the pilot about the danger.
The only problem was, the intercom had failed. This failure left the crew and the plane powerless to stop the incoming attack. 
Moments after Ward realized this, the German aircraft opened fire.
Because of the attack, the Wellington's pilot went into a nose dive to try and escape the danger – but the attacking plane had already been shot down by the rear gunner, who couldn't communicate this with the rest of the crew due to the failure of the intercom.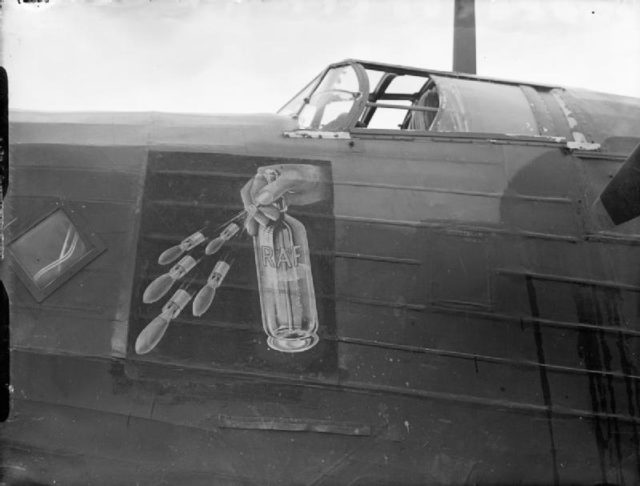 During the skirmish, the engine on the starboard side of the Wellington had taken a hit, and the hydraulics had been damaged beyond use. Half of the undercarriage fell – which made it useless for landing on.
To make matters even worse, the bomb doors also fell open, and the front gunner suffered a wound to his foot. On top of all that, the intercom set still was not working.