Some soldiers are so pig-headedly persistent that they go down in legend; including one who did so with only one arm.
George Albert Cairns was born on December 12, 1913, in London, England. At the start of WWII, he was working peacefully in a bank, where he met his wife to be and they married in 1941. Then, as duty called, he joined the British Army as a lieutenant in The Somerset Light Infantry (Prince Albert's).
Cairns' unit was attached to the South Staffordshire Regiment in Burma to fight the Japanese. More specifically, he was part of the Chindit Battalion of the 77th Indian Infantry Brigade – a Special Forces Unit specializing in guerilla tactics led by Brigadier Orde Charles Wingate.
In February 1943, the Chindits launched Operation Longcloth. With Wingate in the lead, 3,000 Chindits entered Burma to sabotage Japanese communications, transport, and supply lines. It was a nightmare.
Not only did they face the Japanese and their Burmese sympathizers, but they also had to deal with malaria, dysentery, and other tropical diseases. As such, many men went about nude to save them the trouble of having to undress to do their… business.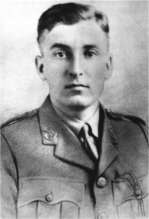 Wingate was no help. He was a wishy-washy sort who frequently changed his mind – often without bothering to inform the rest of his column commanders. The Chindits also had him to worry about.
Adding to their problems was the dense tree cover which made supply drops of weapons, equipment, food, and medicine to the troops a challenge. The forest also hindered reconnaissance, which explained why they were often surprised by Japanese forces.
By the end of March, Wingate ordered a retreat to British-India. Of the 2,182 who made it out, some 600 were too ill ever to return to active service. Not so Cairns.
He returned to Burma the following year. Operation Thursday was launched on March 5, 1944, with thousands of men entering the country on foot, along with 10,000 others who were airlifted into three separate landing sites.
They met with little resistance as most of the Japanese fighter planes had been destroyed by several raids on their airfields. They took off in a series of gliders towed by Dakotas, and Cairns was in the lead formation under Brigadier Michael Calvert – Commander of the 77th Brigade.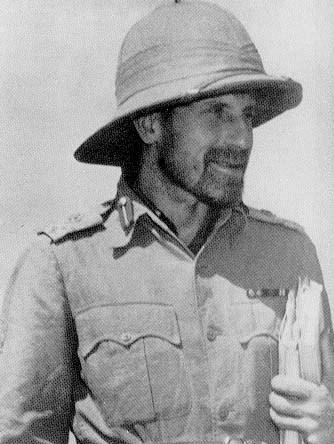 Fortunately, they were not the first to land. Poor aerial reconnaissance photographs failed to spot the ditches and two felled trees on the landing site, causing the first gliders to crash; killing 30 and wounding another 28.
Cairns' group was tasked with securing the site and doing some manual work so the rest of the gliders could land. Having done so, they went deeper into Burmese territory to wreak havoc on Japanese communications, supply routes, and transport lines.