Some men have no fear of death, while others have no fear of personal injury. One man snubbed his nose at both, which was why he fought for almost half a century; bearing scars from nearly every war he fought in.
Adrian Paul Ghislain Carton de Wiart was born on May 5, 1880, in Brussels, Belgium to an aristocratic family on his father's side. His mother was Irish, and it off he was the illegitimate son of King Leopold II of Belgium.
The young Wiart spent his childhood between Belgium and Britain until he was six when his mother died. The family moved to Cairo, Egypt where his father practiced international law. A few years later, the old man remarried and his new wife sent Wiart back to England to live in a boarding school.
From there, he went on to college, although not for long. On October 11, 1899, ongoing tensions between the Dutch and the British in South Africa exploded with the Second Boer War.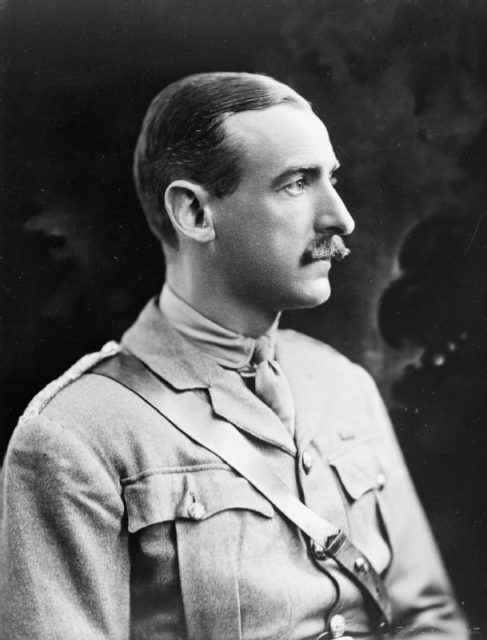 Although barely 20, Wiart dropped out of school to join the British Army. He claimed to be 25 and enlisted under the name "Trooper Carton." He was shot in the stomach and groin and sent back to England. That was when his family found out he had become a dropout, and his father was not happy.
Wiart held no grudge against the Dutch. He claimed if the British had not taken him, he would have fought for the other side.
He later joined the Second Imperial Light Horse and was sent back to South Africa. By September 1901 he was a second lieutenant in the 4th Dragoon Guards. With the Dutch defeat in May 1902, Wiart spent some time in India before he was sent back to South Africa in 1904. Two years later, he became a naturalized British subject.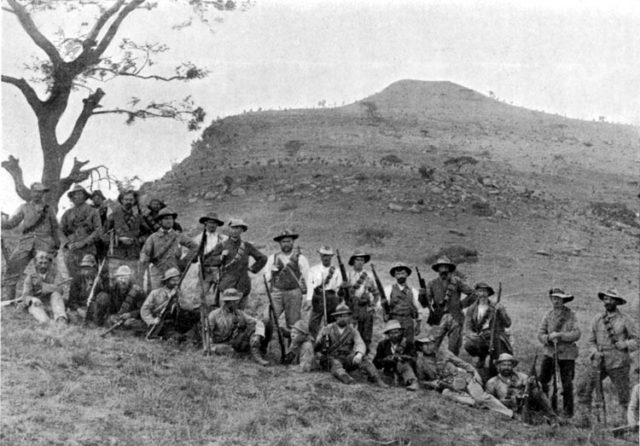 WWI found him in British Somaliland fighting a religious militia that wanted to establish a Dervish State; leading to a twenty-year war against Britain, Italy, and Ethiopia. Wiart was a staff officer with the Somaliland Camel Corps when he received his first award.
The Dervishes had built forts throughout Somaliland to harass the Europeans and the Ethiopians. On November 17, Wiart's corps attacked one of the forts at Shimber Berris. They failed. The defenders shot Wiart twice in the face; taking out his left eye and part of his left ear. He was awarded the Distinguished Service Order on May 15, 1915.
Back in England, the staff at Sir Douglas Shield's Nursing Home knew they would be seeing more of him when he expressed delight over his injuries. He claimed it was just what he needed to get to the Western Front where the real fighting was taking place. They kept his pajamas just in case.
During the Second Battle of Ypres (April to May 1915), his left hand was mangled by an artillery barrage. The doctor insisted he could save some of it, but Wiart could not wait – two fingers gave him so much pain he bit them off. Bowing to the inevitable, doctors at Shield's amputated the entire hand.
It was during the Battle of the Somme he got the Victoria Cross; Britain's highest military award. Wiart was a Lieutenant-Colonel in the 4th Dragoon Guards, Gloucestershire Regiment at La Boiselle. From July 2 to 3, 1916, he held his ground despite the loss of three other battalion commanders; as well as part of his skull and ankle.
It did not end there. He was also shot in the hip at the Battle of Passchendaele (July to November 1917).  What remained of his left ear was shot of at the Battle of Arras (April to May 1917), and he was shot in the leg at the Battle of Cambrai (November to December 1918).