The Battle of Mt. Cer was the first Allied victory of World War One, taking place between 12-24 August 1914, during which the numerically inferior Serbian army delivered a major defeat to Austria-Hungary's invading Balkanstreitkräfte.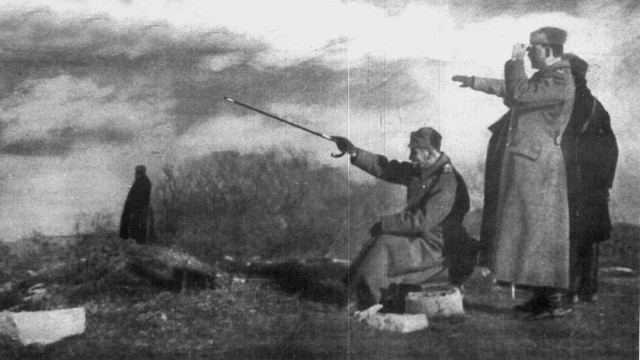 Serbia's King Petar I at the Battle of Mt. Cer, 1914
1. Siege mortars
Škoda 305mm "Slim Emma" siege mortar
The largest caliber weapon to see action was the famous Škoda 305mm "Slim Emma" siege mortar, which was used to bombard Belgrade.
2. The Serbian Commander From Germany
General Pavle Jurišić-Šturm
The commander of Serbia's 3rd Army, General Pavle Jurišić-Šturm was not Serbian, but a German, born in Germany to German parents. He attended the Prussian Military Academy in Breslau and the French War Academy in Nancy, and came to Serbia as a German officer in 1876 to volunteer in the Serbo-Turkish War. He changed his name from Paul Sturm to Pavle Jurišić-Šturm and worked his way up through the ranks.
4. Chocolat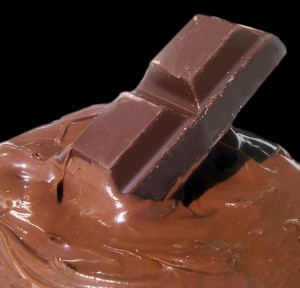 In the Serbian town of Šabac, invading Habsburg troops ran amuck when they discovered the liquor and chocolate factories. The Austro-Hungarian commanders then forbade alcohol consumption.
5. Led by Donkey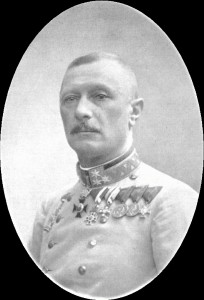 Feldzeugmeister Oskar Potiorek
Feldzeugmeister (Lieutenant General) Oskar Potiorek commanded Austria-Hungary's Balkanstreitkräfte during the Battle of Mt. Cer. He had also been responsible for security during the visit of the Archduke Franz Ferdinand and Sophie to Sarajevo. Following the bomb attack on the royal couple he refused to call out troops to provide extra security, as their uniforms were dirty from the previous days' military exercises. With a military genius like that in command, what could possible go wrong for Austria-Hungary?
5. Machine Guns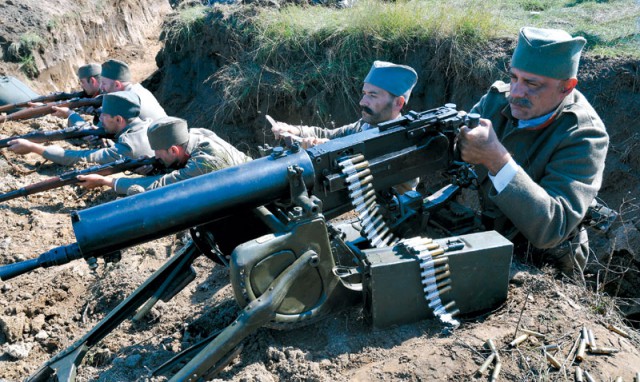 Serbian Maxim Gun
Balkanstreitkräfte had 486 machine-guns, the Serbian Army only 200. The Serbian army had only 180,000 modern bolt-action magazine-fed rifles at its disposal, and these were not standardized. In some Serbian units as many as a quarter of the men marched to the front carrying only shovels. Balkanstreitkräfte had 320,000 infantrymen.
Continues on Page 2