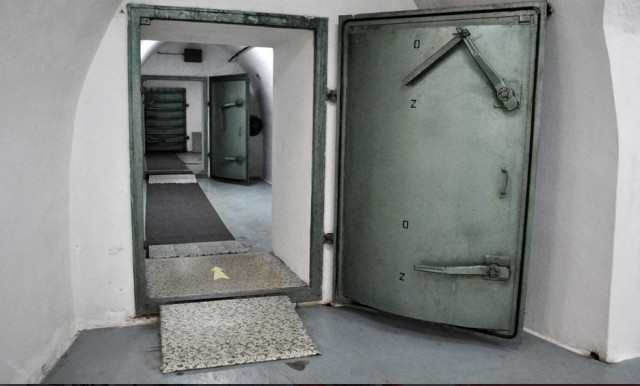 Yugoslavia was in a difficult situation at the end of WWII. The country was destroyed, devastated and robbed. Post-war reconstruction of the country implemented slowly because of the conflict between Tito and Stalin that took place in 1948.Another  reason was  the deterioration in relations between East and West. Therefore Yugoslavian leadership realized that Yugoslavia would be the most affected in the case of beginning WWIII. So, Tito and his General staff had to find a safe place for the headquarters in case of nuclear war.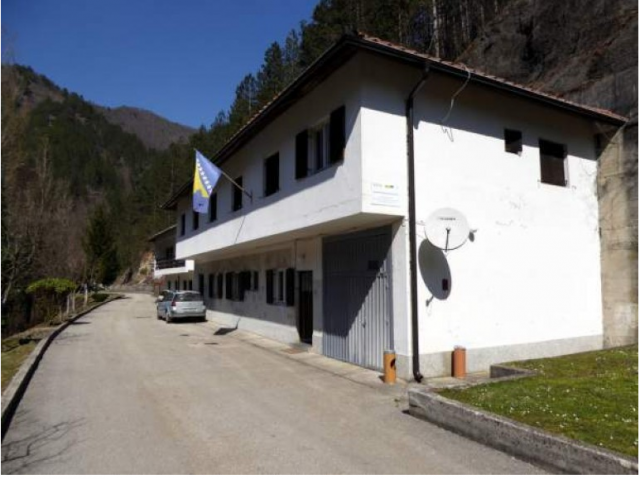 Entrance to the bunker
Tito and his General staff  decided to build a shelter in Bosnia. Bosnia was chosen because of its geostrategic position, situated in the center of Yugoslavia and it's high mountains. The  object with code name "Object D 0 ARC" (Army Reserve Command) was built near the town Konjic on a right bank of the Neretva River below mountain Zlatar. The Object D 0 was build from March 1953 to November 1979. Around 4.6 billion US Dollars were spent for the construction. It has become the third most expensive military investment in former Yugoslavia. Construction of the D 0 ARC was classified as the highest TOP Secret. Each worker had to sign Contract of silence. Only four commanders knew the real purpose of the D 0 ARC.
D 0 ARC Known as "Tito's bunker"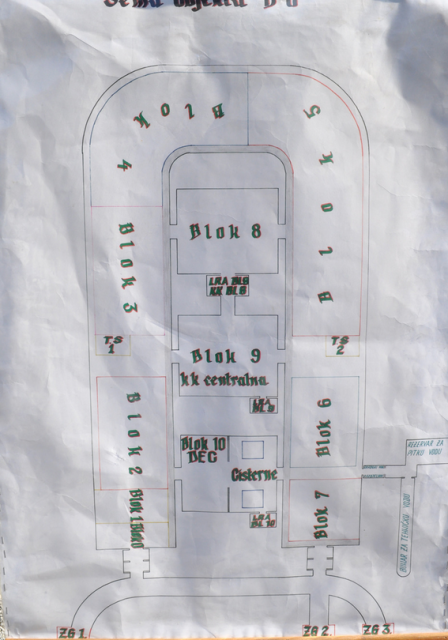 Bunker consist of three parts:
Visible part (built as camouflage) with three objects: Tito's overground residence, object for security and object for technical support.
202-meter long tunnel that connects masked with the third part. When you pass through the corridor of the first house and open three metal door with a thickness of 1.20 meters, you will find yourself at the heart of nuclear shelter – at a depth of 280 meters.
The third part of the building is nuclear shelter. This nuclear shelter can withstand a nuclear blast volume 20 kilotons. It has the shape of a horseshoe. This area is a protected with several protection systems like a fire alarm system, a system for protection against nuclear attack, air preparation system and so on. It is divided into 12 blocks. The most important are blocks 6 (communication), 8 (Tito's bloc), 9 (lung object – air), 10 (fuel) and 11 (water).
Continued on Page 2