The names that line the pages of history are many in number – the lengthy lists of men and women who fought, who died, who made incredible strides in the name of their nation during difficult wars and bloody battles. We think of those names, those individuals as heroes, each one of them deserving of so much acclaim for their skill, their sacrifice, and their strength.
Yet not every hero receives the fame, or the closure, that we believe they deserve. Such is the story of Richard Bong. A major in the United States Army Air Forces, Bong quickly showed his talent in the air during the years of World War II. He rose through the ranks as a pilot, taking down enemies and even having a little fun along the way.
In an ironic twist, Bong's life ended just as it was experienced: high up in the sky, flying.
A Young Man Trains for Greatness
Often, it's those who come from the humblest of beginnings who earn a name for themselves within the ranks of history. Such were Bong's early years. The son of Swedish immigrant parents was born on September 24th, 1920, as Richard Ira Bong – and almost as quickly as he could walk, he was working to help his parents work upon their farm in Poplar, Wisconsin.
In those early childhood days, among his eight siblings, Bong earned himself both the nickname "Dick" and a reputation for building models. His interest in airplanes grew along with the number of models he mastered; yet when he began college as a young man in 1938, he decided to attend Wisconsin's Superior State Teachers College.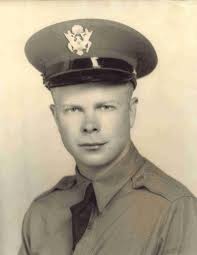 Surprisingly, that single choice to become a student at a college meant to educate a generation of new teachers changed Bong's life. While there, Bong chose to enroll in the Civilian Pilot Training Program. This allowed the young student to take private flying lessons as well, satisfying his childhood love of aviation and planes themselves.
Within two years, Bong knew it was time to change his future: instead of becoming a teacher, he decided to enlist in the Army Air Corps Aviation Cadet Program on May 29, 1941. He began his training under Captain Barry Goldwater, a flight instructor who would later become a senator from Arizona.
Days after becoming a member of the cadet program, Bong started training at the Rankin Aeronautical Academy in northern California. After completing basic, he was sent to Luke Field outside of Phoenix, Arizona, to undergo Advanced Training in single-engine fighter planes. It was there that Bong was first noticed – he quickly mastered the AT-6, and caught the attention of experienced P-38 pilots who claimed the new pilot was a total natural. Unlike so many other trainees, Bong was able to keep up with the P-38 planes despite flying a far slower plane.
Right after Japan's attack on Pearl Harbor hit in 1942, Bong earned his Army Air Corps commission and his long-awaited pilot's wings – and he immediately chose to learn a new craft as a gunner. Finally, after training new recruits, mastering gunnery, and showing his impressive skill at a variety of aircraft, Bong was able to train in Lockheed's biggest, newest fighter: the P-38, which he'd trailed for over a year.
Within mere months of mastering the P-38, Bong was assigned to pilot P-38s as a member of the 49th Fighter Squadron at Hamilton Field, California.
Continues on Page 2