The Greatest Tank of WWII was the Tiger I??
Maybe the best KNOWN overall, and the most notorious, but far from the greatest. This tank was designed as a 30-ton tank (later upgraded to 45 tons) but still came in between 56  and 62 tons; it was underpowered and poorly suited for any kind of mobility battle. Tanks are weapons of the offensive; this tank was not equipped for that type of warfare (remember Blitzkrieg?), nor was it well suited for "cornfield meets" at 500 meters or less.
Panzer IV knocked out in the Falaise Pocket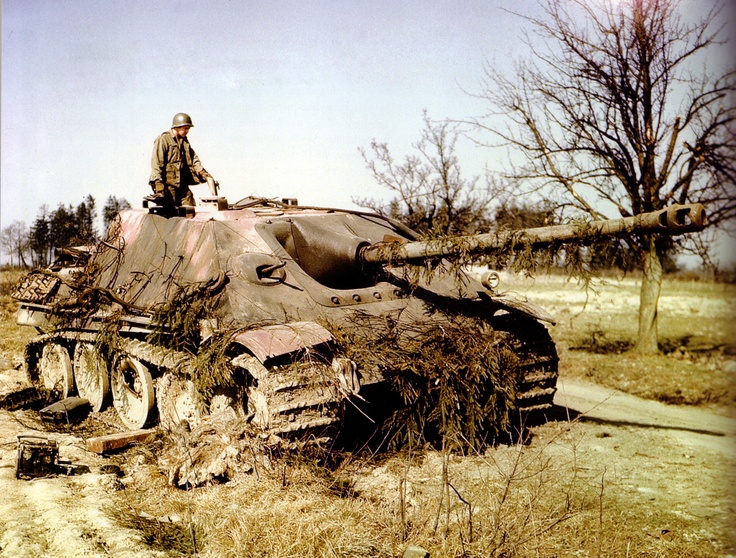 Jagdpanther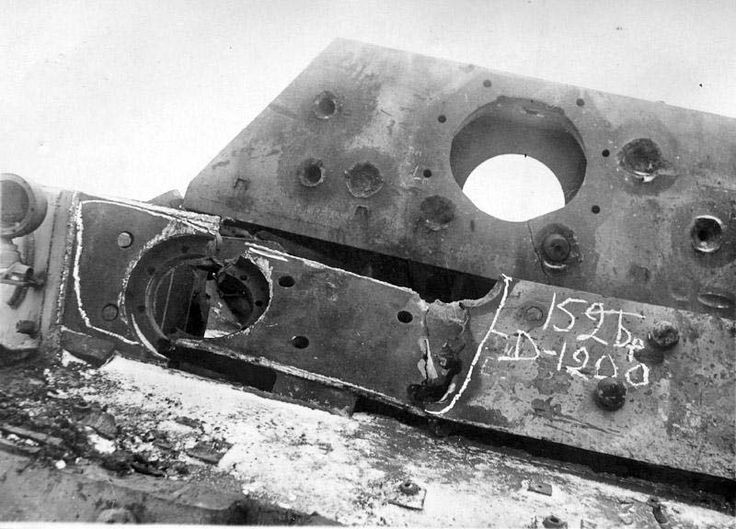 Elefant after being hit by a 152-mm shell
Fantastic picture of 3 panzers in a bomb damaged repair shop. What's really interesting with this picture is the range of vehicles. In the background there is a Panther in the middle is a late version of the panzer IV with extra armor fitted around the turret. In the foreground there is a panzer III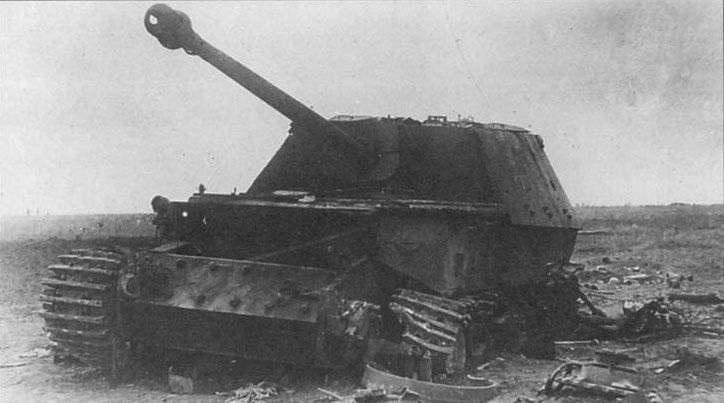 This Ferdinand was destroyed on 15 July 1943 in Kursk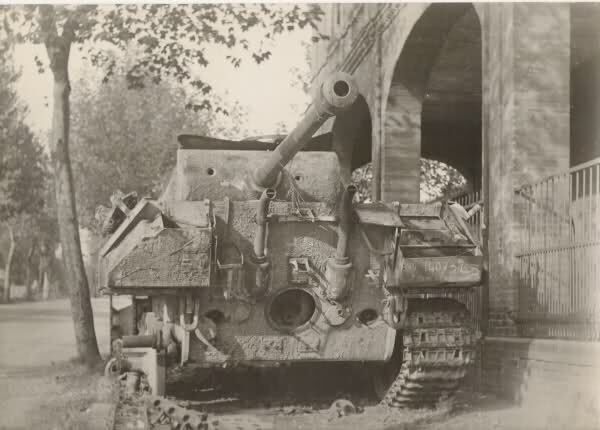 Knocked out Panther
German Elefant tank destroyer in the streets of Naples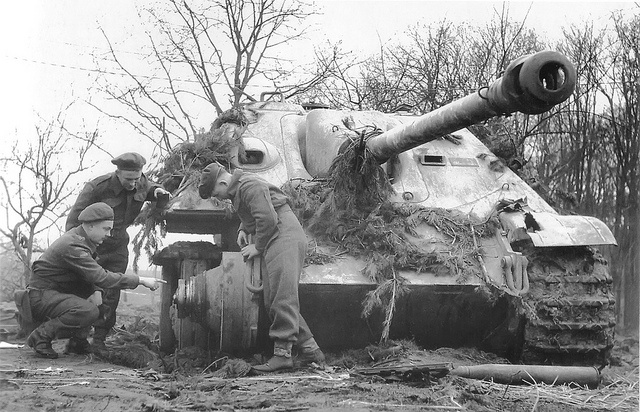 Jagdpanther SdKfz 173 – Canadian soldiers inspect a German Jagdpanther, artillery 61st anti-tank Regiment Royal Canadian Army in the Reichswald on 14th March 1945. The Jagdpanther (hunting panther) was a tank destroyer built by Nazi Germany during World War II based on the chassis of the Panther tank.