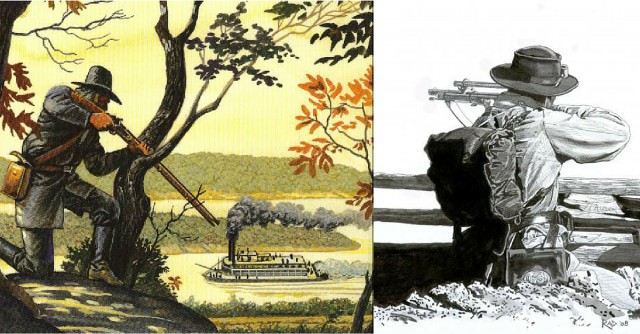 John W. "Jack" Hinson, better known as "Old Jack" to his family, was a prosperous farmer in Stewart County, Tennessee. A non-political man, he opposed secession from the Union even though he owned slaves. Friends and neighbors described him as a peaceable man, yet despite all this, he would end up going on a one-man killing spree.
Jack's plantation was called Bubbling Springs, where he lived with his wife and ten children. When the Civil War broke out in 1861, he was fiercely determined to remain neutral.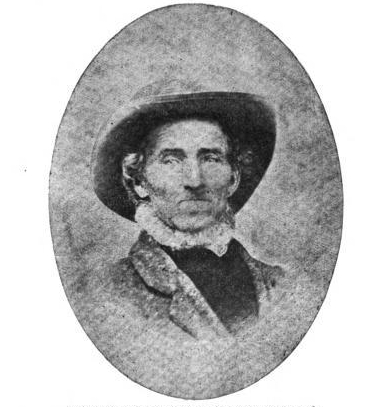 When Union Brigadier General Ulysses S. Grant arrived in the area in February 1862, the Hinsons hosted the man at their home. The general was so pleased with the plantation that he even turned it into his temporary headquarters.
Even when one of their sons joined the Confederate Army, while another joined a militia group, Jack remained strictly neutral. They were content to manage their plantation despite the ongoing conflict.
Grant had stayed at the Hinson estate after capturing Fort Henry and Fort Donelson. In taking the last, he secured a vital gateway to the rest of the Confederacy. The Union's victory at the Battle of Fort Donelson was also its first major one since the start of the Civil War.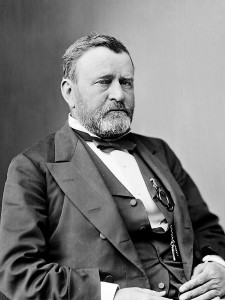 His victory also meant that Union troops became a permanent fixture in the Kentucky-Tennessee border where the Hinsons lived. While the family had no problem with that, others did – and the Hinsons would pay dearly for it. In the end, so would many Union soldiers.
Since many in the region were sympathetic to the Confederacy, some turned to guerilla tactics to deal with the better armed and trained Union soldiers. These were called bushwhackers, because they hid in the woods where they could attack Union troops before fading back into the wild.
It wasn't just soldiers they went after, however. There were many cases where they'd target Unionist farmers and sympathizers, as well. Still others were not so politically motivated. Some bushwhackers were bandits who took advantage of the deteriorating law-and-order situation to prey on isolated homesteads. In some cases, they even attacked entire communities.
After the fall of Fort Donelson to Union troops, guerrilla attacks on Union soldiers and their supporters increased. As a result, it became policy to torture and execute any suspected bushwhackers without a trial.
Continued on Page 2