The reason why the island was so heavily armed wasn't because of the threat of US troops, but because of the Vietnamese, who were threatening to invade Cambodia and reclaim the Island of Koh Tang. Nevertheless, the entrenched Khmer Rouge responded with fire on the troop-carrying helicopters. The result was grim: of the eight helicopters assaulting Koh Tang, three had been destroyed and four others damaged too severely to continue operations. Thirteen men lost their lives before they even landed. Pockets of resistance formed around the two DLZs with 109 Marines joining the fight. They were denied reinforcements but had limited air support.
The battle raged on throughout the day, until the Khmer Rouge information and propaganda minister, Hu Nim, made a radio broadcast announcing that the Mayaguez and its crew would be released. He insisted that the incident had gone too far and that the initial intention was only the defense of the territorial waters of Cambodia. The prisoners were soon handed over to the crew of the SS Henry B. Wilson, stationed off the coast of the Koh Tang island.
After the prisoners were released, the command ordered the U.S. forces to "immediately cease all offensive operations against the Khmer Republic [and to] disengage and withdraw all forces from operating areas as soon as possible". Even though the release of prisoners was announced, the hostilities continued.
Another 100 Marines reinforced the strike force on the island as they defended themselves from the Khmer Rouge. Aided by the firepower of the SS Henry B. Wilson which bombarded the island, the Marines were finally able to withdraw from Koh Tang.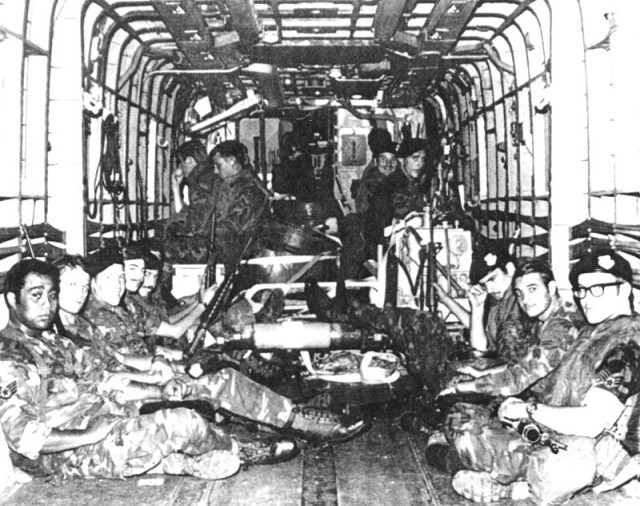 In the aftermath, the 15 men who died in action on Koh Tang and three more were declared MIA. The Marines that went missing in action were captured and executed by the Khmer Rouge soon after the battle. On return a CH-53 helicopter crashed due to mechanical failure on the way to U-Tapao Airfield, killing eighteen USAF Security Police and five flight crew.
In addition, 50 men were wounded during the operation. This event is considered to be the last official battle of the Vietnam War. The names of the Americans killed, as well as those of three U.S. Marines who were left behind on the island of Koh Tang after the battle and were subsequently executed by the Khmer Rouge, are the last names on the Vietnam Veteran's Memorial.