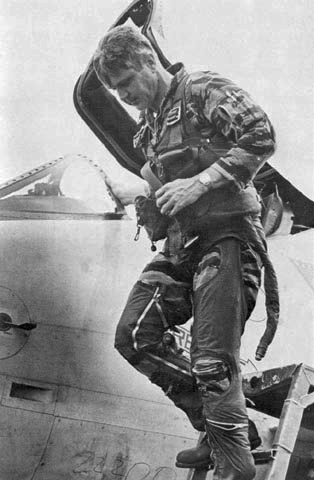 As a result, Stockdale suffered more than his fair share of torture. Despite the Geneva Convention, he was denied medical treatment for his leg throughout his stay – something he never recovered from.
Frustrated by his lack of cooperation, the authorities decided to use him for a publicity stunt. North Vietnamese President Ho Chi Minh died on September 2, 1969. With him gone, the authorities became more lax and wanted to show the world that they respected human rights.
Given his rank, Stockdale was chosen to be the compassionate face of the regime, so they gave him more food to fatten him up. But when he found out that he was to be put on show before an international crew of reporters, he slit his scalp with a razor.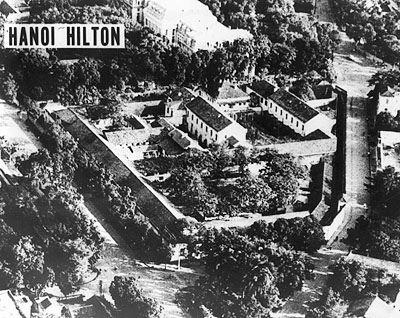 So they treated the cut and stuffed a hat on his head. In response, he grabbed a stool and beat himself on the face till he was a mess. Not quite the Kodak moment the North Vietnamese wanted, so they kept him hidden and got another POW to flout.
But they weren't through with the philosopher, yet. After his face had returned to normal, they threatened to torture another prisoner unless he confessed his crimes on TV – said crimes being that America's war on Vietnam was immoral, illegal, and that he agreed it was so.
That broke him. It wasn't just that he'd be responsible for the suffering of another POW. It was that he'd long harbored doubts about America's involvement in Vietnam over the alleged second attack at Tonkin.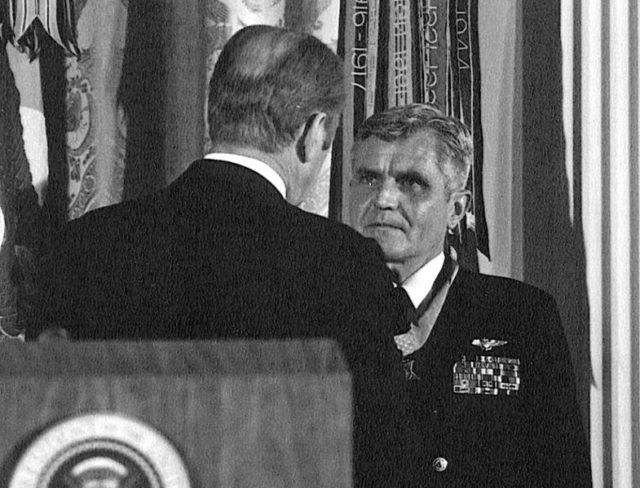 So he slit his wrists. That caused panic. North Vietnam had promised to release several POWs, and given Stockdale's standing, the POWs would talk. From that point on, they eased up on the torture – not just on Stockdale, but on the others, as well.
Stockdale was released on February 12, 1973, and received the Medal of Honor on March 4, 1976. Then he filed charges against two POWs for allegedly aiding and abetting the enemy.
Permanently debilitated by his years of torture and mistreatment, Stockdale eventually returned to Stanford to teach and write. To honor his service, however, he was kept on active duty and was promoted to vice-admiral.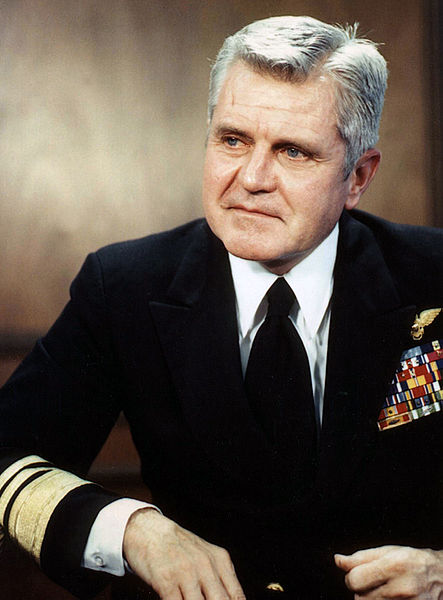 Then in 1992, Henry Ross Perot chose him to be his running mate for the presidential race. It was a disaster. Perot later quit, only to reenter – so when Stockdale spoke at the televised vice-presidential debate on October 13, he was completely unprepared.
Worse, his hearing aid malfunctioned, so he came across as pathetic and incoherent. Saturday Night Live did a skit, shortly after – sealing Stockdale's reputation as a simpleton.
The man who served his country despite his own misgivings, who earned a master's degree, and wrote several books on philosophy and politics, ended up becoming a laughing stock for the people he had suffered for.