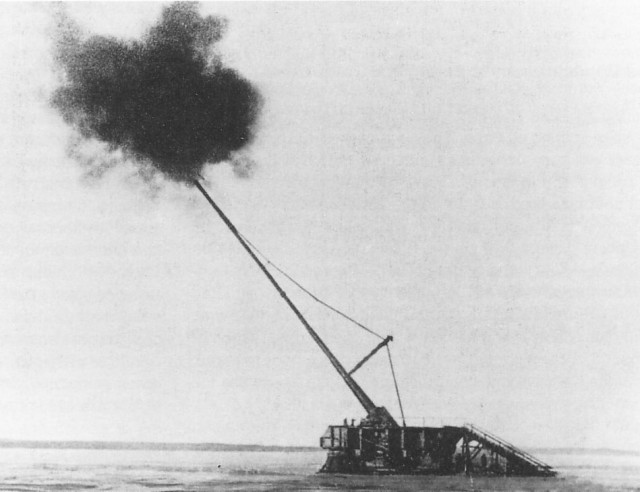 The gun was fired from the forest of Coucy and the first shell landed at 7:18 a.m. on 21 March 1918 on the Quai de la Seine, the explosion being heard across the city. Shells continued to land at 15 minute intervals, with 21 counted on the first day. The initial assumption was these were bombs dropped from an airplane or Zeppelin flying too high to be seen or heard. But within a few hours, sufficient casing fragments had been collected to show that the explosions were the result of shells, not bombs.
By the end of the day, military authorities were aware the shells were being fired from behind German lines by a new long-range gun, although there was initially wild press speculation on the origin of the shells. This included the theory they were being fired by German agents close by Paris, or even within the city itself, so abandoned quarries close to the city were searched for a hidden gun. However, the actual gun was found within days by the French air reconnaissance aviator Didier Daurat.
The Paris gun emplacement was dug out of the north side of the wooded hill at Coucy-le-Château-Auffrique. The gun was mounted on heavy steel rails embedded in concrete, facing Paris.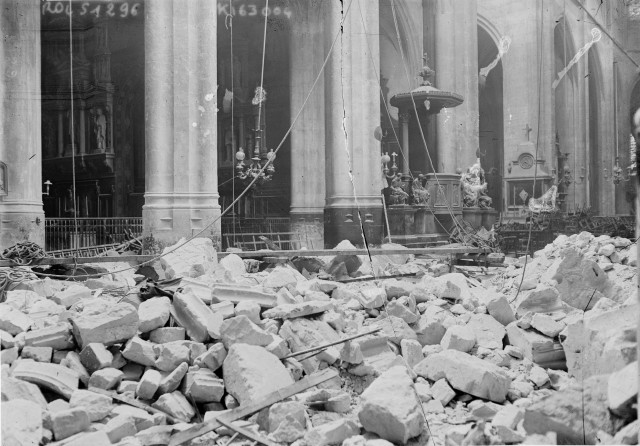 A total of around 320 to 367 shells were fired, at a maximum rate of around 20 per day. The shells killed 250 people and wounded 620, and caused considerable damage to property. The worst incident was on 29 March 1918, when a single shell hit the roof of the St-Gervais-et-St-Protais Church, collapsing the entire roof on to the congregation then hearing the Good Friday service. A total of 91 people were killed and 68 were wounded. The incident inspired Romain Rolland to write his novel Pierre et Luce.
The gun was taken back to Germany in August 1918 as Allied advances threatened its security. No guns were ever captured by the Allies. It is believed that near the end of the war they were completely destroyed by the Germans. One spare mounting was captured by American troops near Château-Thierry, but the gun was never found; the construction plans seem to have been destroyed as well.
Image source: 1