Within a span of 6 months, Love was commanding four different squadrons of female pilots operating from various airfields.
Under her command, women pilots flew almost every kind of military aircraft, and the number of pilots under her in the WAFS increased steadily because of the graduates coming in from the Women's Flying Training Detachment (WFTD), headed by the legendary Jacqueline Cochran.
WAFS and WFTD merged in August 1943 ad Love was made the executive for all the ferrying operations done under WASP. The record of female pilots flying under her was remarkable. Having been certified in 19 military aircraft, Love even checked out on the hottest fighter of that time, the North American P-51 Mustang.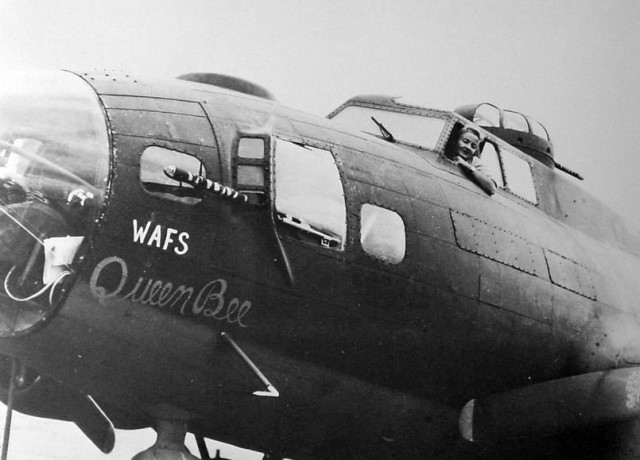 WASP was disbanded in the year 1944, but due to her love for aviation, Love continued working on reporting duties for the ATC, the Air Transport Command.
End of War
One of the unique achievements of Nancy Harkness Love was that she and her husband were decorated simultaneously for their services during the course of the war. She was given the Air Medal for her exceptional work and role as the leader of over 300 women pilots and training them to fly advanced aircraft of the military.
Nancy Harkness did not end her flying career after the war. She was the champion of women veteran pilots who worked in the WASP. She had three daughters at the end of the war and continued as a leader in the aviation industry.
After the creation of U.S. Air Force in 1948, Love was entitled to the rank of Lt. Col in the USAF Reserve. WASP was given military recognition in the year i979, but Love did not live to see the day as she died of cancer in 1976, at the age of 62 years.
The Legacy
Harkness' love for aviation and her passion that women pilots flourish was exceptional and gained for her a lot of respect and dignity. She paved the way for women pilots in the armed forces and her work for the women pilots of America can never be forgotten.
Owing to her efforts and dedication, she was inducted into the Michigan's Women Hall of Fame, as well as, into the National Aviation Hall of Fame in 1997 and 2005 simultaneously. As a gesture of thanks for her services, a statue dedicated to her is also present at Delaware's New Castle County Airport.
Nancy Harkness Love is a symbol of dedication, hard work, passion and pride for not only the women pilots in the US but for all the women pilots of the world. Her service to the aviation industry and the US army remains memorable and momentous.