The American Civil War, in contention with the Crimean War to be considered the first modern war, saw advances in warfare both on land and at sea. For the first time, ships plated in metal clashed against one another, and naval combat would never be the same. Those advances were brought to bear in the brown water navy of the Union.
The Mississippi and Missouri Rivers, massive lengths of water across the United States, geographically connected the Union and Rebel States when laws did not.
In order to defend these waters, both nations would revive an old American tradition: gunboats. Only this time, they would prove much more effective and modern than their earlier ancestors. Though not all would sail plated in iron, they would still prove useful in battle.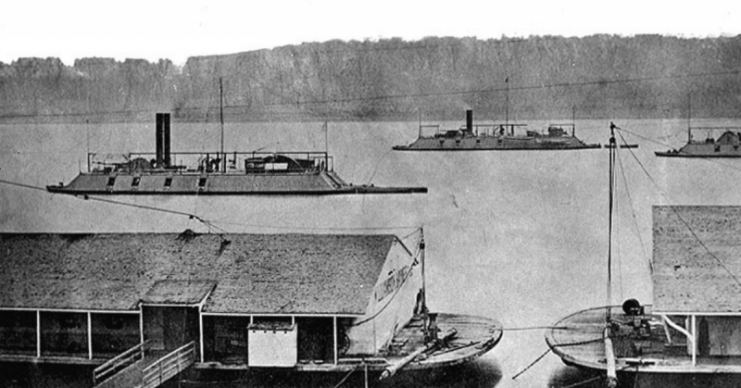 Gunboats were a vital component of geriatric General Winfield Scott's Anaconda Plan to defeat the Rebels. It required Union control of the Mississippi River and New Orleans, bisecting the rebel states and cutting off a vital trade link to Mexico. The gunboats, serving as both blockaders and mobile artillery along the river line, served prominently in the western campaigns.
Due to the haste to field vessels quickly, early Civil War gunboats were often civilian steamboats converted for war. Eventually purposely built warships entered the fray, with the USS Miami as an early example. Though such vessels varied from boat to boat, they usually followed one of several general patterns. Given the hull classification "PG" by the Navy, Union gunboats generally fielded a displacement of less than 2,000 tons, were around 200 feet long, had a shallow draft of ten or fifteen feet, and were armed, unsurprisingly, with guns, usually as many as could fit onto the vessel.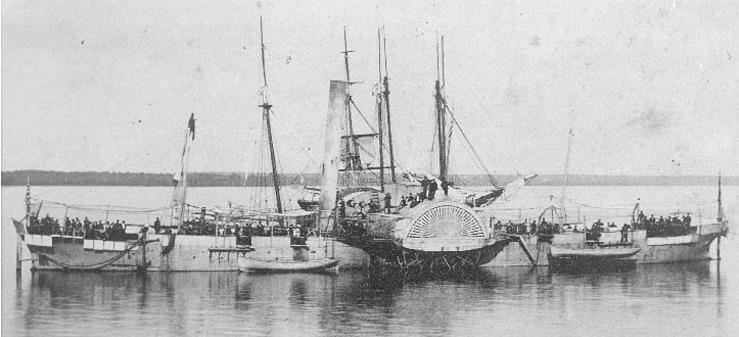 Some vessels forwent many smaller guns for one or two massive guns. The Tyler, Lexington, and Conestoga, converted for war in 1861, went to battle armed with a single 32-pounder or similarly large caliber gun. Such a simple load out both had precedence in earlier American gunboats, and foreshadowed early Union ironclad design.
For Rebel forces low on metal and industry, the so-called cottonclads entered the fray. Protected with bales of cotton normally considered too valuable for such tasks, Rebel vessels, lacking sufficient firepower to force back Union ships, often resorted to close quarter action to win the day.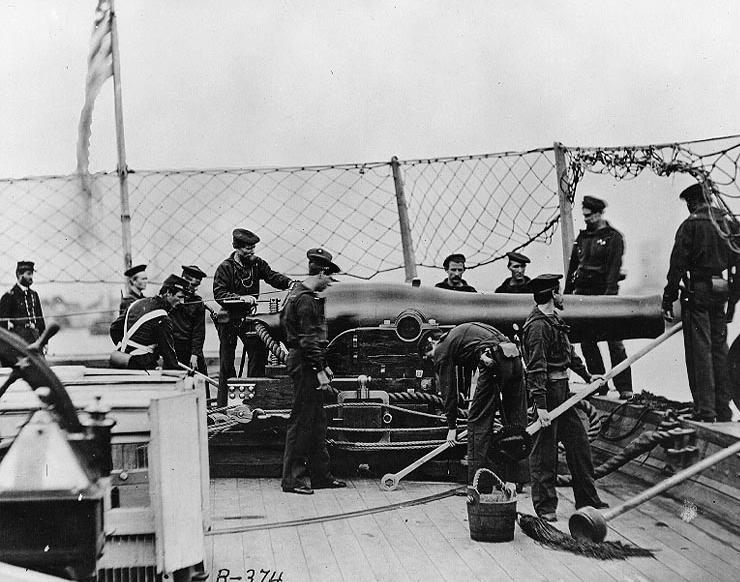 Despite the general parameters previously mentioned, Civil War gunboats came in several varieties, both for the Union and the Rebels. Converted civilian steamers formed one such category, as did more purposely built gunboats. However, with the advance of ironclads, new types rose to prominence. In between older wooden vessels and state of the art ironclads lay the tinclads.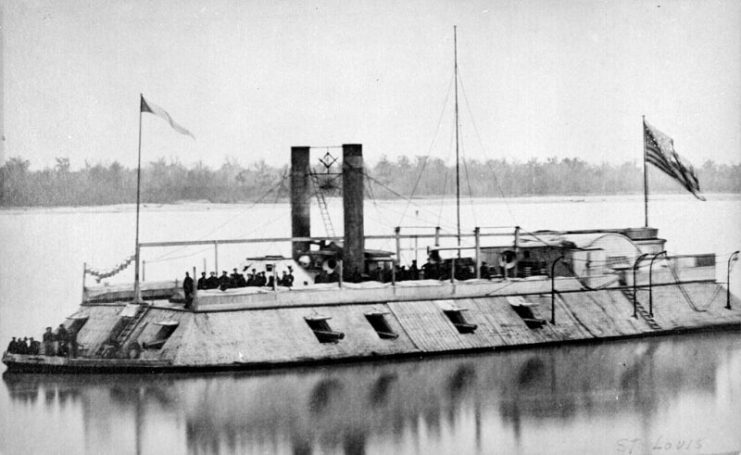 Officially termed light-draught vessels, tinclads often accompanied ironclads into battle, when operations allowed the vessels to group together. It was not uncommon for a lone ironclad to support infantry movements along the river, but when needed, tinclads ably served as support vessels. So named for their thin armor plating, usually and not unsurprisingly composed of tin, even that thin sheet of plating provided excellent protection against against small arms fire. The USS Rattler was a converted tinclad.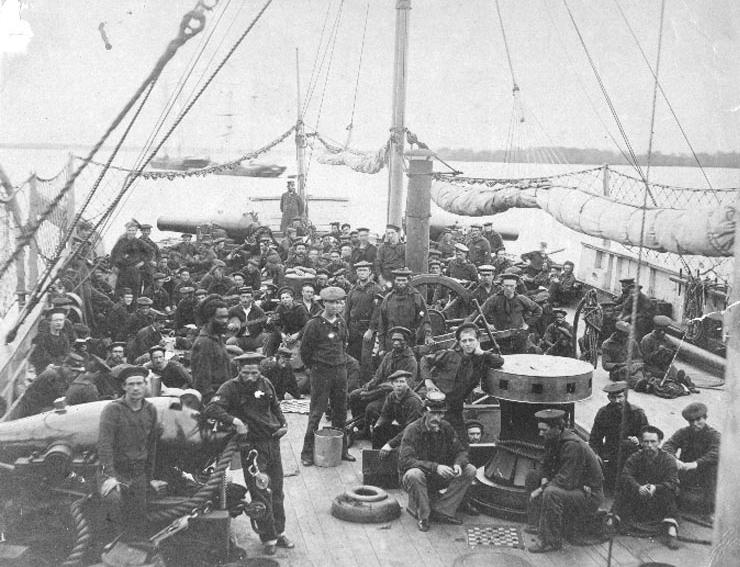 Ironclads, of course, represented the pinnacle of mid-nineteenth century naval technology. Vessels such as the Monitor were ill-suited for deep sea action, and as such found a great deal of use in America's large rivers. In reference to the first such vessel, ironclad gunboats were often termed "river monitors."
Read another story from us: Hunley Crew was No Suicide Mission – Civil War Submarine Reveals Its Secrets
Well protected with iron plating and armed with a variety of weapons, including up to date howitzers, these vessels were often the heaviest gunboats going into battle along the rivers. The future of naval warfare, it took the Navy some time to understand their full potential–lessons that would not be fully needed for another century, when the brown water navy was once again activated.