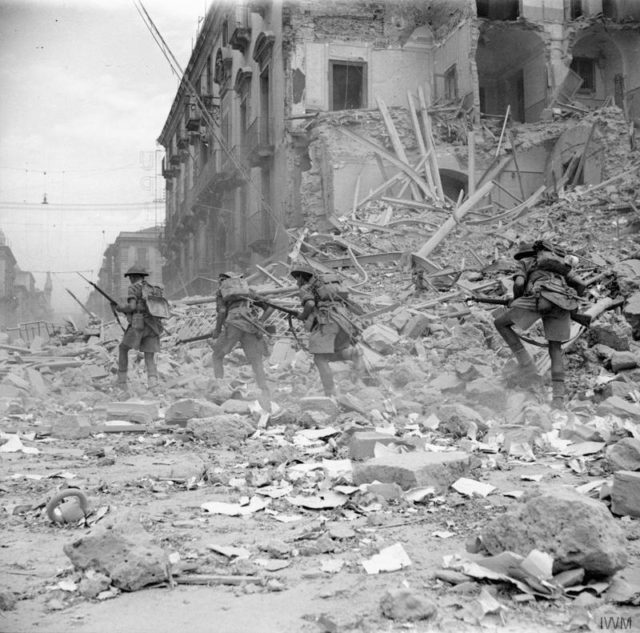 Advance on Messina
However after these initial setbacks the Allied forces made good progress and they soon controlled at least a quarter of the island. A strategy was needed to consolidate these gains. The approach chosen was to split up the forces. This would allow them to advance along the north coast, while also carrying out the necessary defensive operations to keep the Axis forces at bay.
The British Eighth Army under General Alexander headed north while the American troops under the leadership of General George Patton headed along the Northwest coast to reach Palermo. The US troops made good progress taking control of Palermo on the 25th July. It took the British troops longer to meet their intended destination – Catania, half way along the east coast. They were delayed by the difficult terrain they had to cross. They had to travel through the most mountainous part of the island – home to the famous volcano Mount Etna.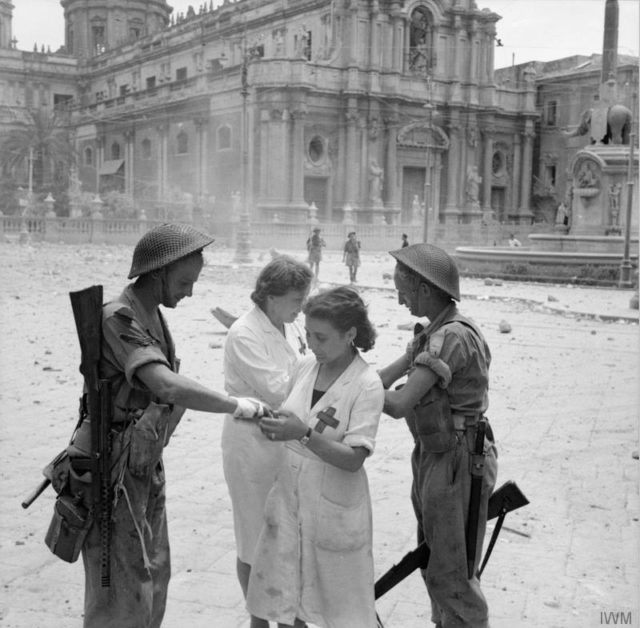 The armies soon re-joined forces and jointly mounted a number of successful amphibious attacks. This allowed them to get their troops in behind the Italian and German lines. The Germans and Italians fought hard to defend their territory, but they soon started retreating to defensive positions close to the port of Messina in the Northeast.
On the 27th of July, the Axis forces began to withdraw from their defensive positions. This was just two days after Mussolini had fallen from power.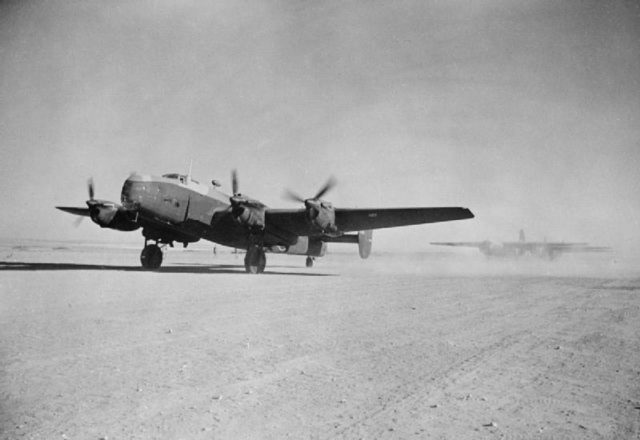 The Aftermath
The capture of Messina was decisive: the Allies had achieved their objective. The final stage of the operation was the evacuation of the island. On the 17th of August, General Patton entered Messina. By this point, 70,000 Italian and 39,000 German troops had already been returned to the mainland.
Not surprisingly this defeat was harder on the Italian troops than the Germans and significantly damaged their morale. However, unknown to them, by this time the King had already begun secret surrender negations with the Allies after the fall of Mussolini.
The battle for Sicily, although it got off to a bad start for the Allies was, in the end, a significant victory. It marked the beginning of the long but ultimately successful Italian campaign which would lead to the surrender of Italy to the Allies and the end of the war.